Connect
With new homes planned across from City College and the adjacent light rail station, the City of Sacramento wanted to encourage students and residents to utilize alternative modes of transportation by providing a direct, safe connection for pedestrians and bicyclists across both regional transit and Union Pacific Railroad lines.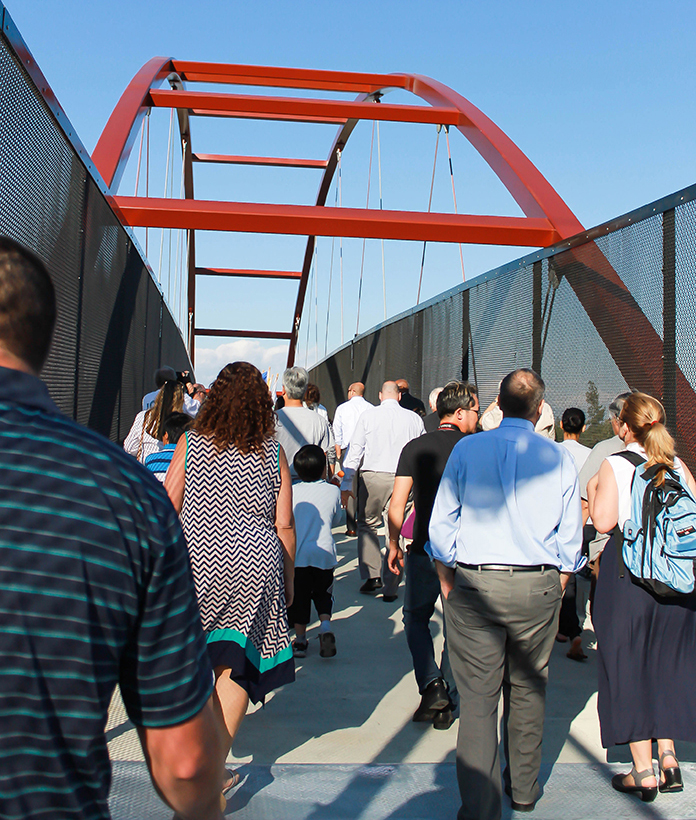 Connect
Municipalities are frequently in search of creative solutions to breathe new life into their downtowns, often with limited resources and diverse stakeholders. This was the challenge faced by the city of Hayward when it wanted to rejuvenate its nine-block central business district, enhancing its identity and appeal through beautification and pedestrian enhancements.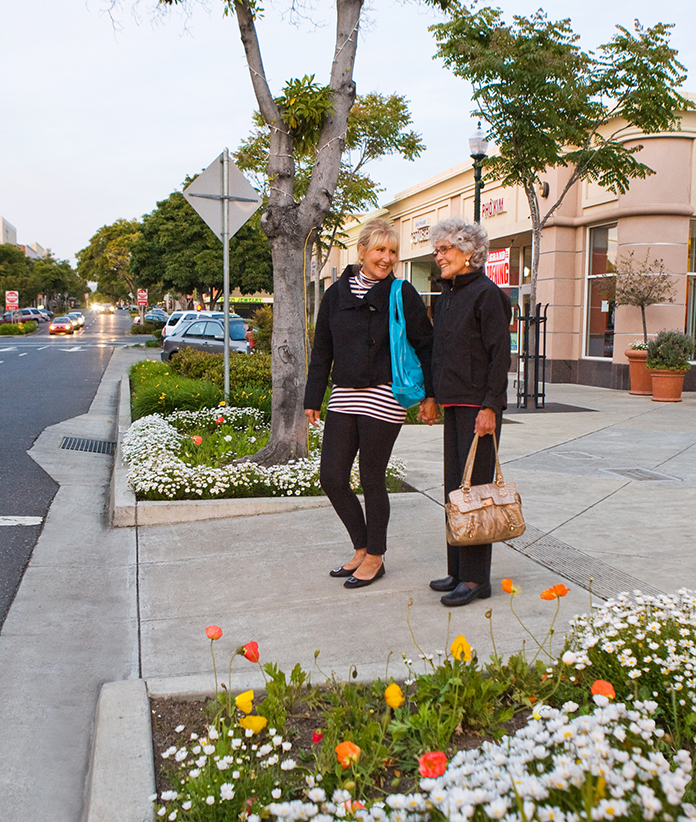 Connect
What could have been an exercise in standard road maintenance and repair became a showcase streetscape project when the City of Campbell recognized an opportunity to reclaim a bleak, over-sized stretch of roadway for stormwater treatment and for a more equitable distribution of right of way that serves all modes of transportation.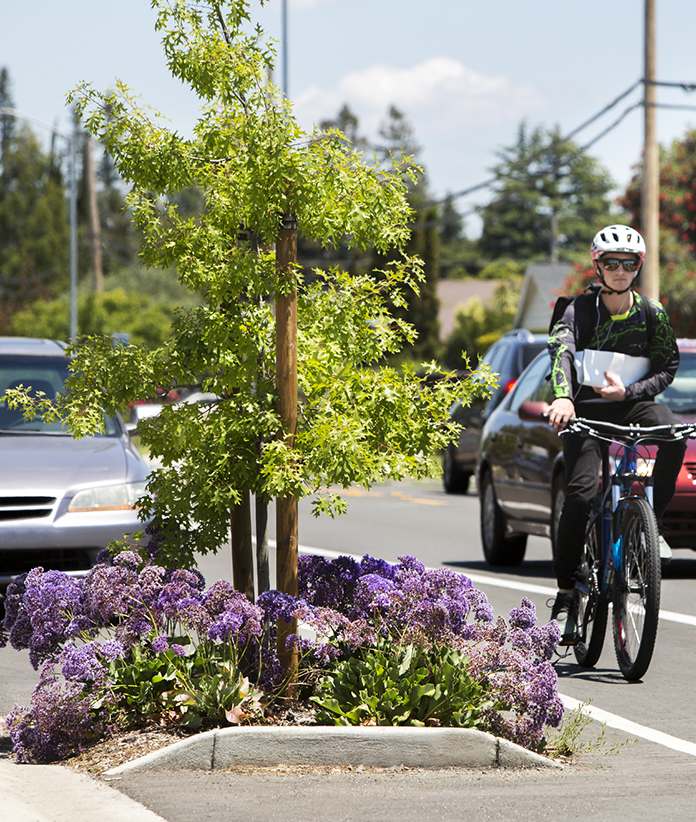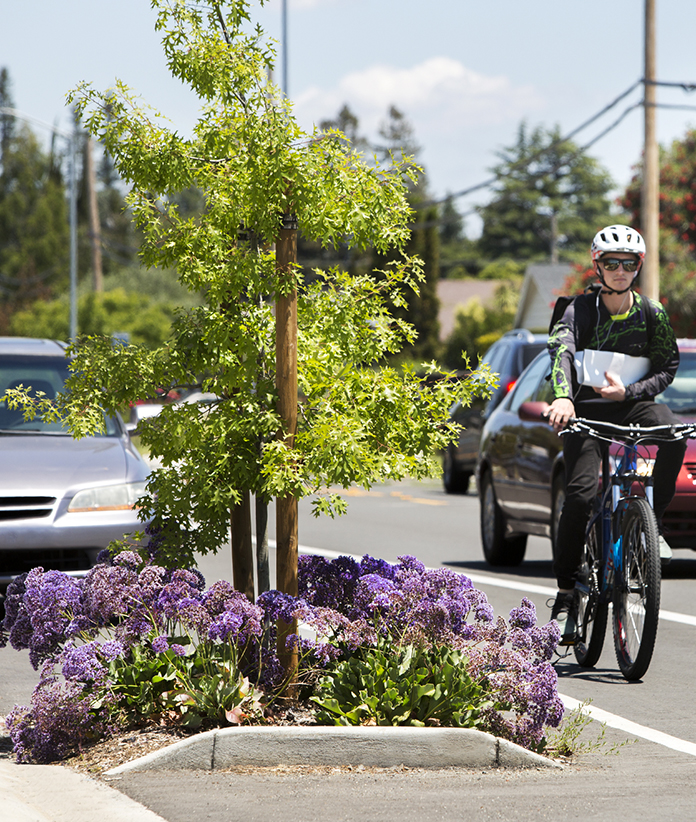 Connect
The City of Winters undertook a multi-phase restoration and channel re-alignment project to create the Putah Creek Nature Park. The goal was to provide public access to the creek corridor, connecting the downtown and community center park with the surrounding neighborhoods, while protecting and enhancing the streambed and riparian habitat.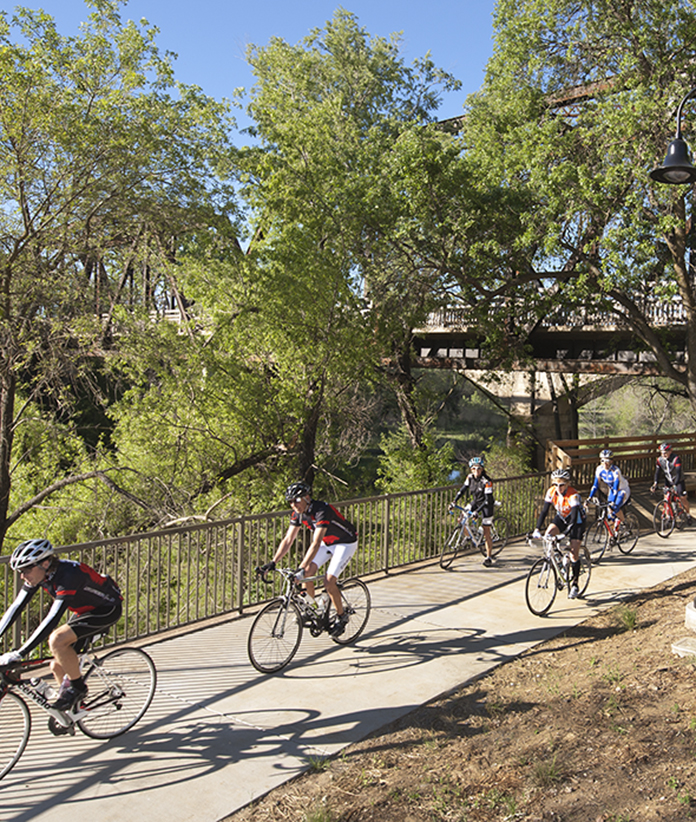 Connect
Seeking to improve the safety and accessibility of its streets, Watsonville embarked on a study of its downtown core to identify opportunities to implement complete streets strategies. These strategies could then be synthesized into a Complete Streets Plan that addresses the needs of all modes of transportation, including pedestrians, bicyclists, transit riders, and motorists.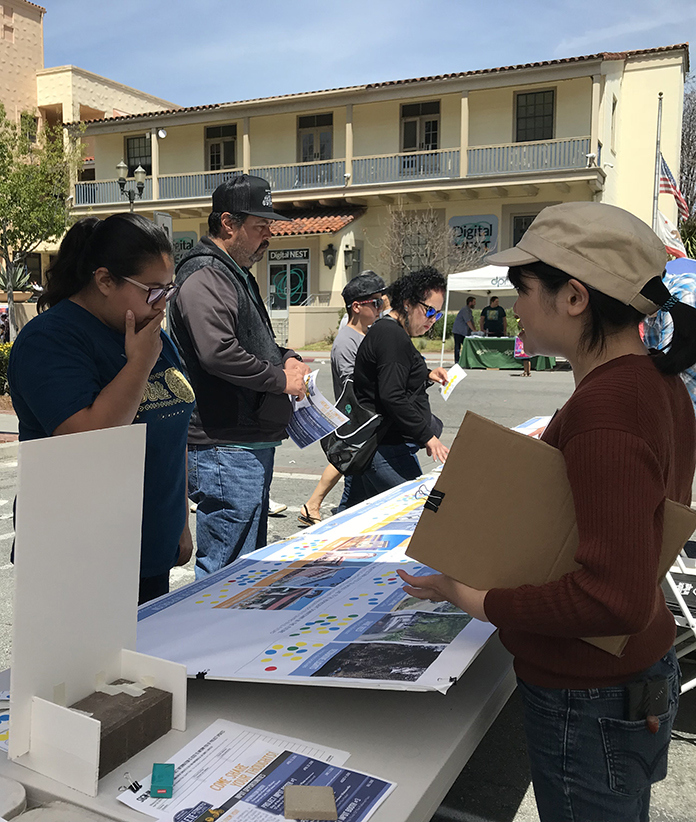 Connect
Thanks to a close collaboration between CALA, project architects and engineers, the Downtown Bridges project brings a unique pedestrian experience in the heart of Downtown Roseville.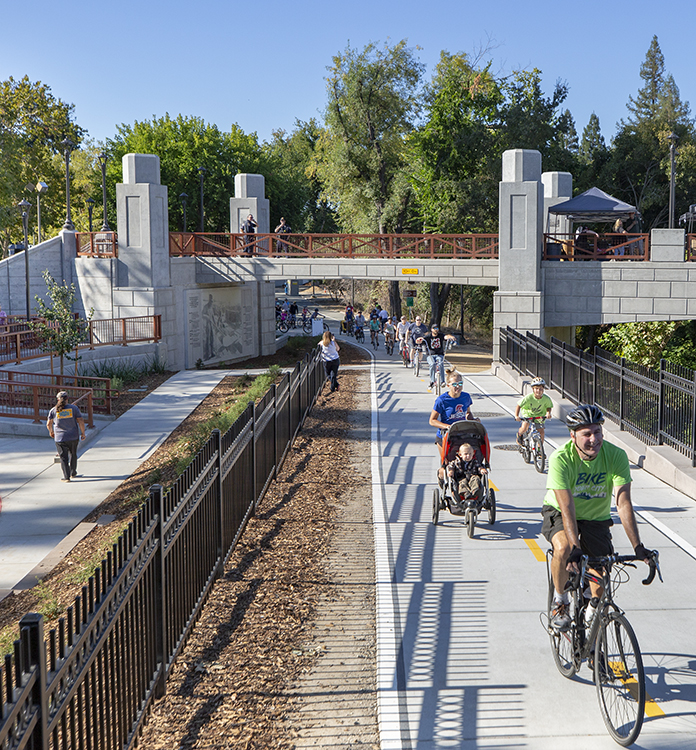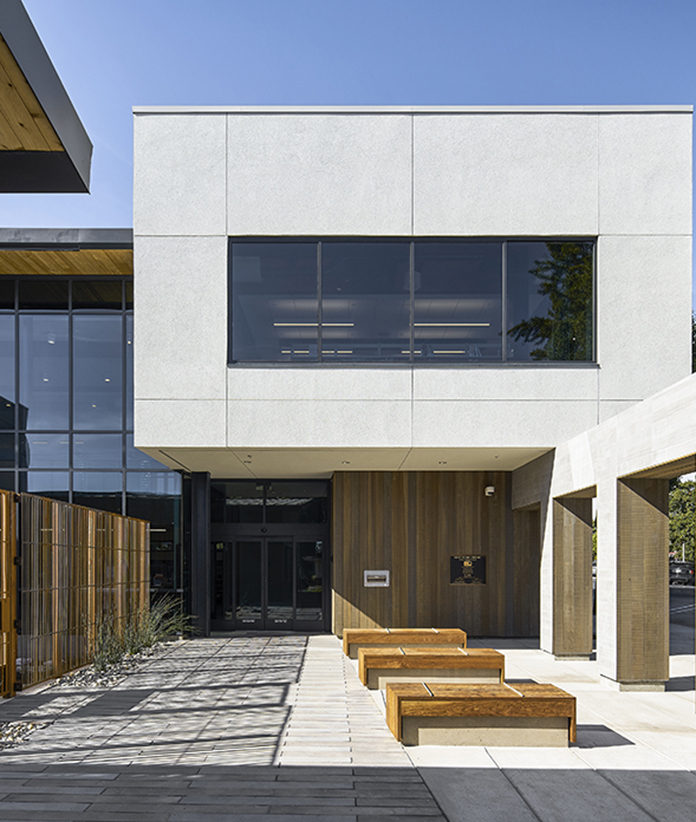 Educate
Having been displaced to make room for a new Civic Center, the Brentwood Library spent many years in temporary quarters. With the Civic Center completed it was the Library's turn to receive a new modern home returning it to a place of importance as the central gathering space for the community.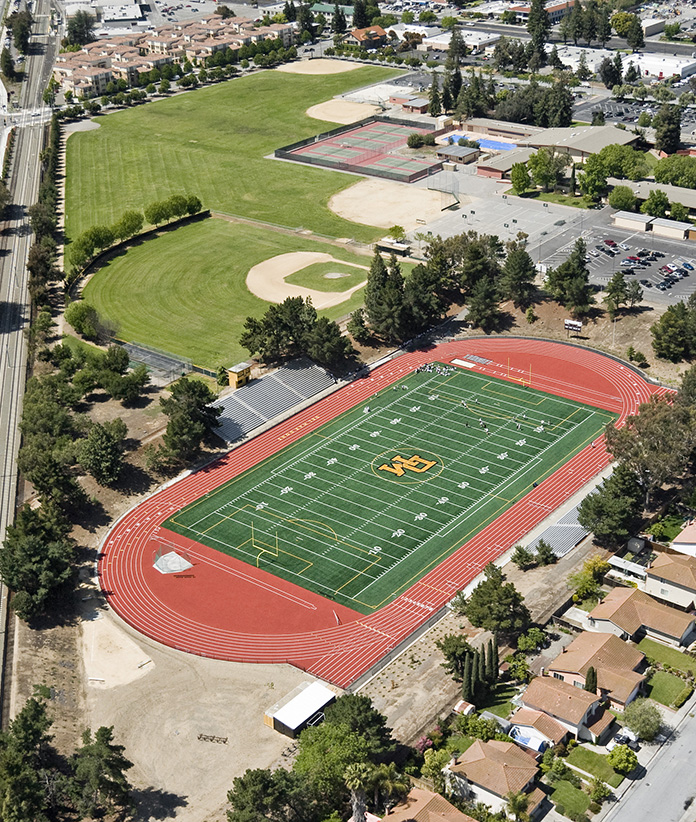 Educate
CALA treasures its long-term partnerships with clients. The Campbell Union High School District is one such client, with whom we have enjoyed collaborating on multiple campus upgrades over the years. In one effort, the team was able to design and construct improvements for five athletic fields without disrupting the schools' athletic seasons. Following this triumph, […]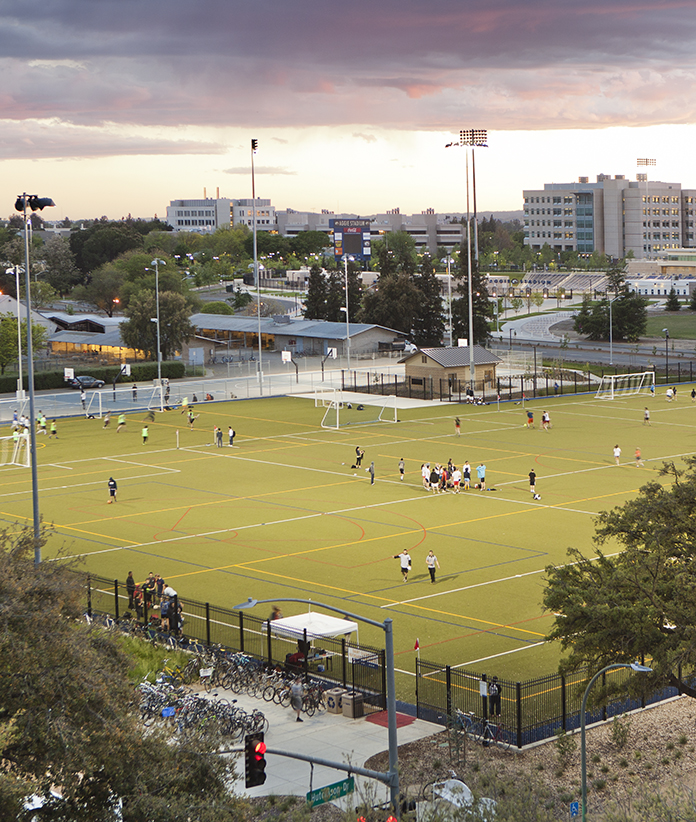 Educate
With growing demand from club and intramural sports programs, UC Davis Campus Recreation needed creative options to increase field availability without obtaining more land. At Dairy Recreation Field, this meant extending the season of play by converting the existing turf field to all-weather synthetic turf.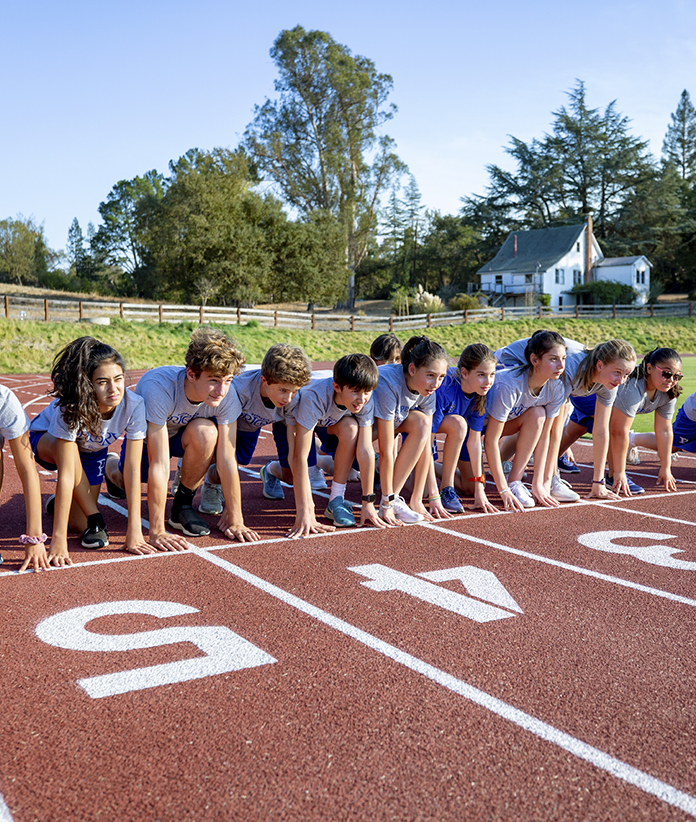 Educate
In an era of synthetic fields, a private school sought to upgrade their turf field and track in support of a competitive athletic program. The challenge: Synthetic turf was deemed out of step with the rural character of this small peninsula town, and inappropriate for this highly visible location.
Live + Work
In the rapidly growing Arrowcreek community south of Reno, there is rising demand for luxury apartment homes. The owners at Arrowcreek were in search of a landscape concept for their new development that would stand out from the typical Reno aesthetic.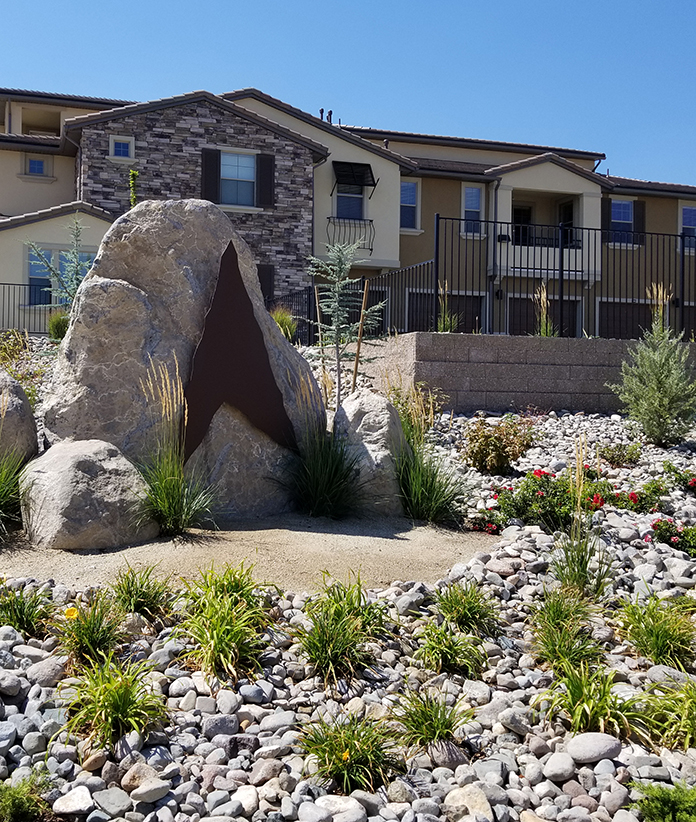 Live + Work
The new Blue Harbor residential community responds to the region's soaring demand for housing by providing over 400 apartments on the shores of the San Francisco Bay. This amenity rich community also provides public shoreline access and connections to nearby open-space and downtown Redwood City.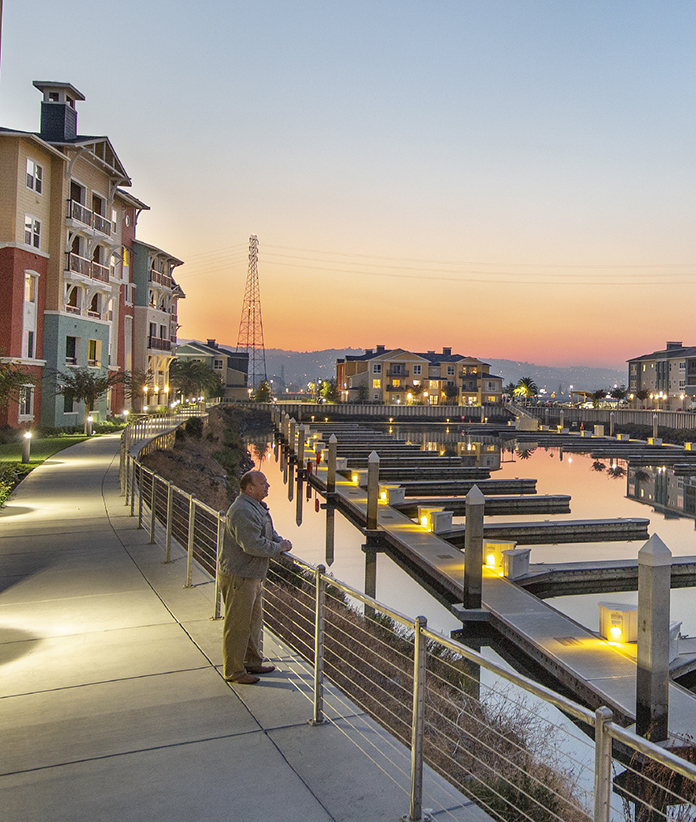 Live + Work
There is a growing demand for retirement communities where our aging population can maintain an active lifestyle. Planned around connections to open space and with a carefully curated assortment of amenities, Heritage El Dorado Hills seeks to serve this audience of physically and socially active adults.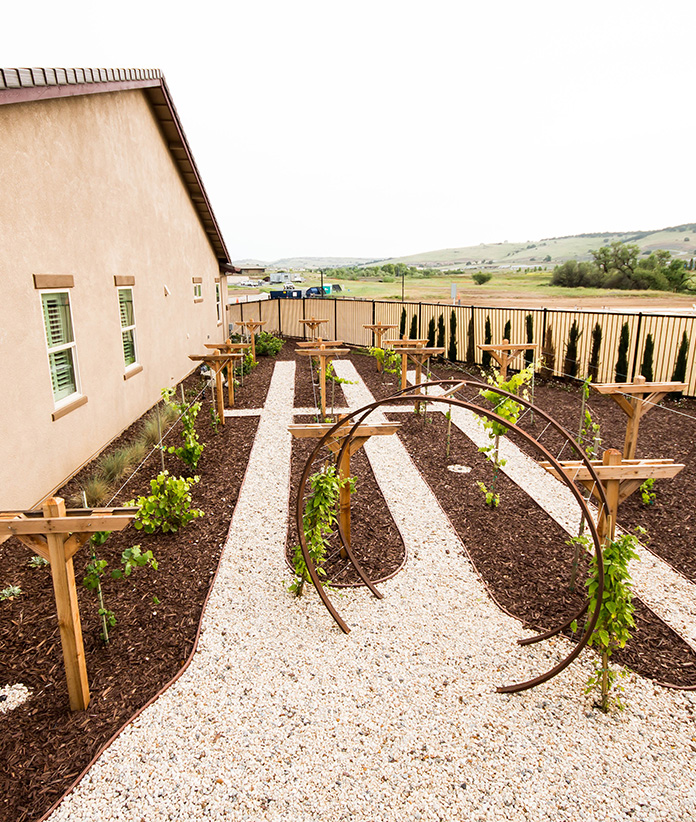 Live + Work
Faced with a growing but rapidly changing demand for office space in the heart of Silicon Valley, MWest Properties recognized the need to rejuvenate and re-brand their aging office park.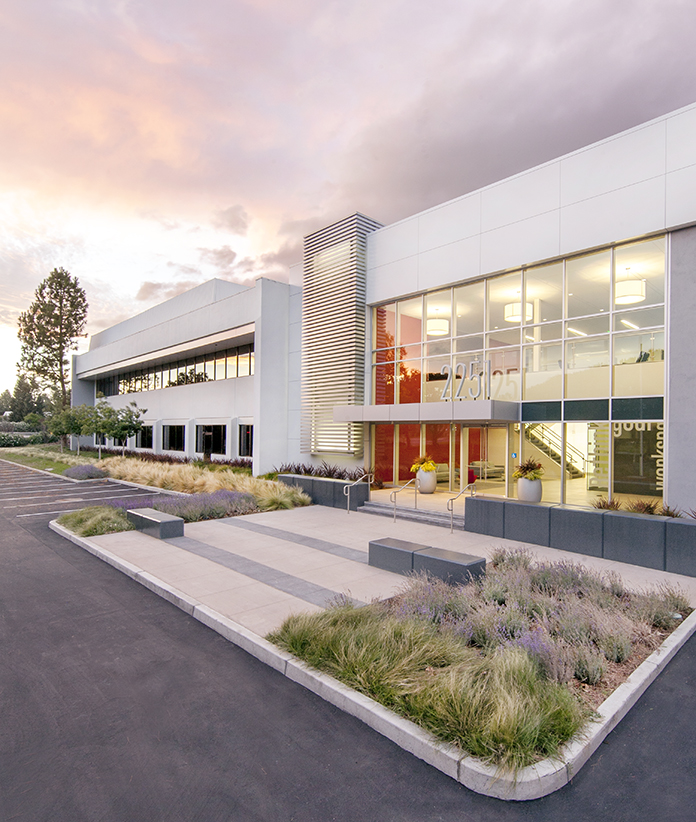 Live + Work
Due to its highly visible location, the new 40 acre, state-of-the-art PG&E Gas Safety Academy faced concerns from the community about the project's impacts on the City's rural aesthetic, and on the adjacent Putah Creek Corridor.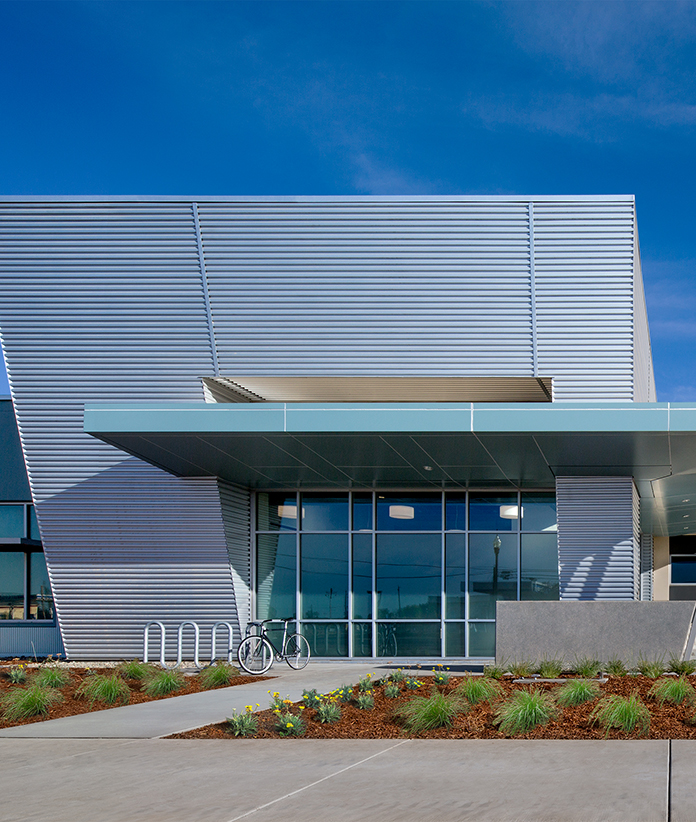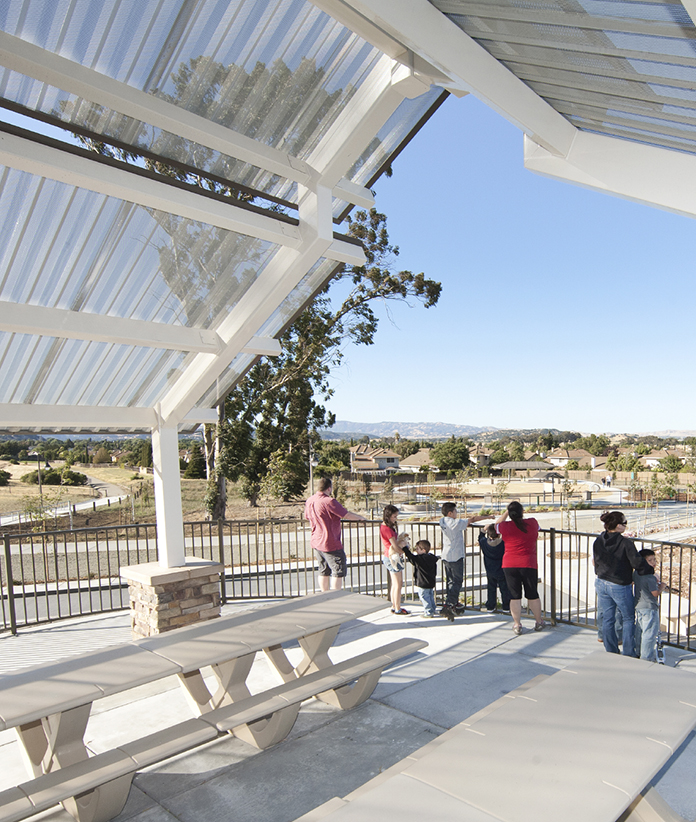 Recreate
The City of Fairfield identified an opportunity to create a new park in a remote area of the city that had long been underserved. The prospective site occupied 48 hilly, wind-swept acres of former grazing land where improvements could provide new, safe linkages to the nearby school and help to alleviate impacted parking facilities at […]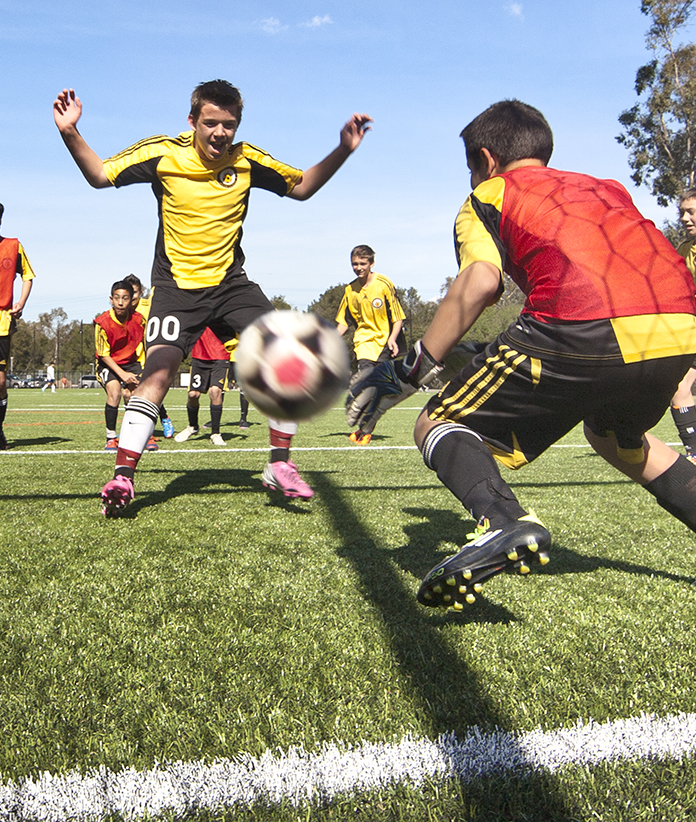 Recreate
Faced with a community need for additional youth soccer parks, the town of Los Gatos purchased a former Verizon corporation yard adjacent to Los Gatos Creek, and sought to convert the site into youth recreation fields.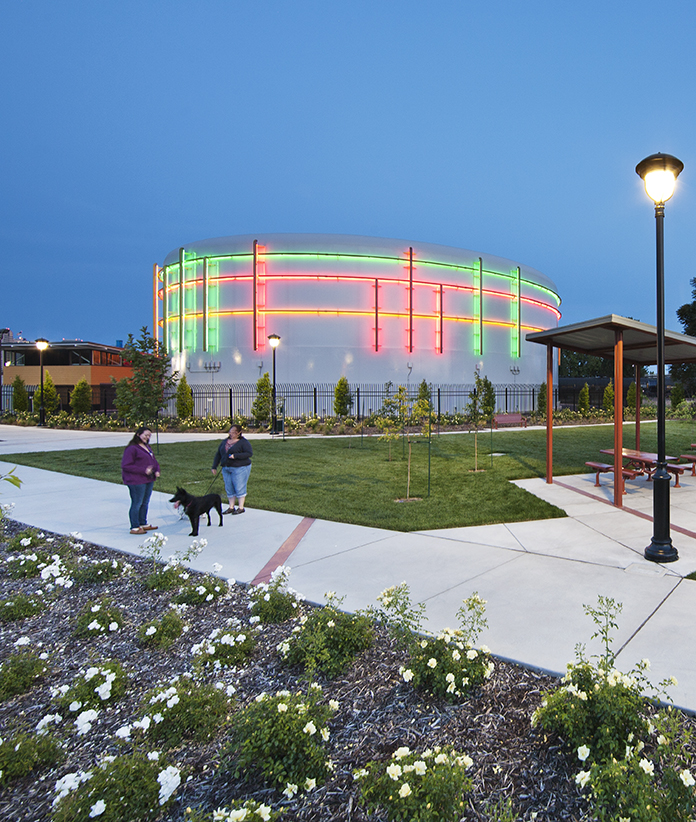 Recreate
As industry moved out of West Sacramento's Bridge District, the City re-imagined its growing number of vacant properties and underutilized warehouses as a dense, pedestrian-friendly, mixed-use extension of downtown Sacramento's urban fabric. Jerome D. Barry Park was one of the city's first improvements, intended to anchor, establish the character of and set the standard for […]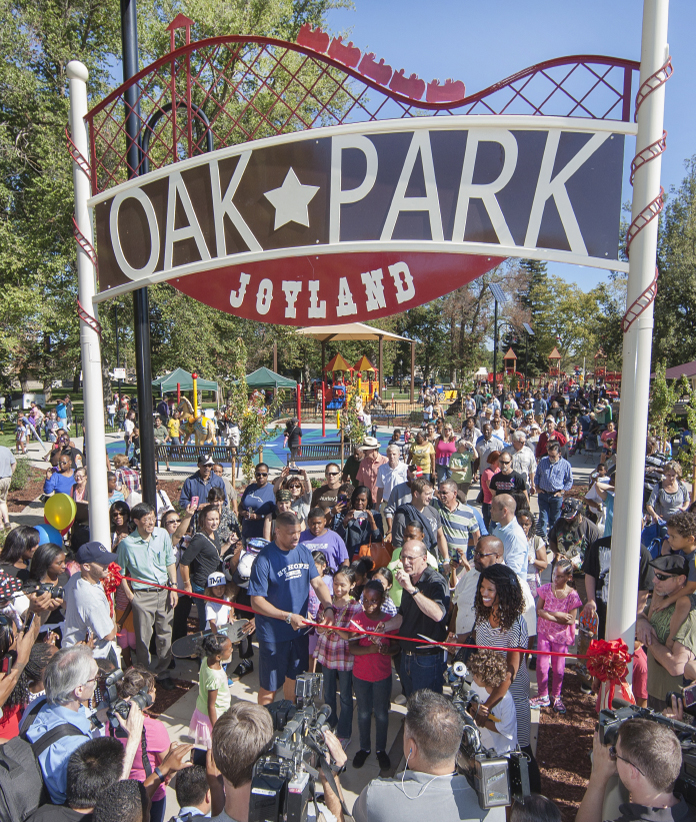 Recreate
Located in the heart of Sacramento's historic and economically disadvantaged Oak Park neighborhood, McClatchy Park was a beloved, but aging, neighborhood space on the site of a former amusement park known as "Joyland." The City of Sacramento won state grant funding to expand the park's amenities and to revive and upgrade the park's older, less […]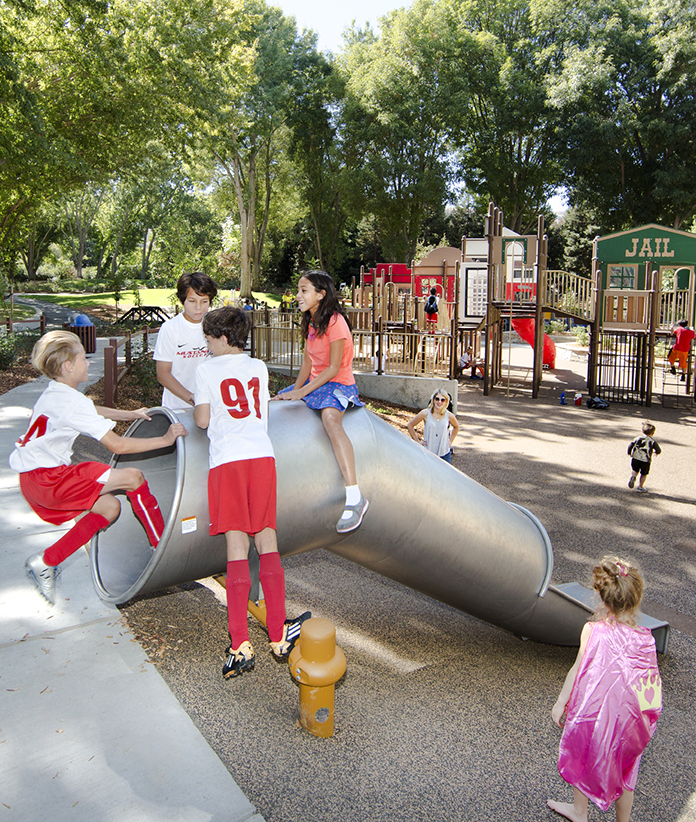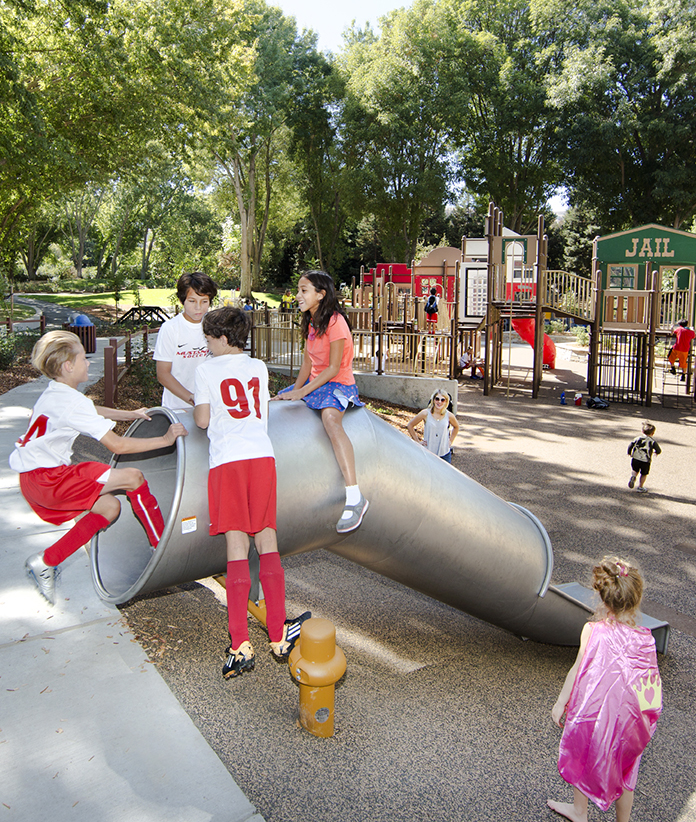 Recreate
Originally built by the County prior to the Town of Danville's incorporation, Osage Station Park seemed to only increase in popularity with age.  Visitors were drawn to its athletic fields, picnic areas and play areas until regulations required that the Town shut down the play area's central water feature which led the Town to undertake […]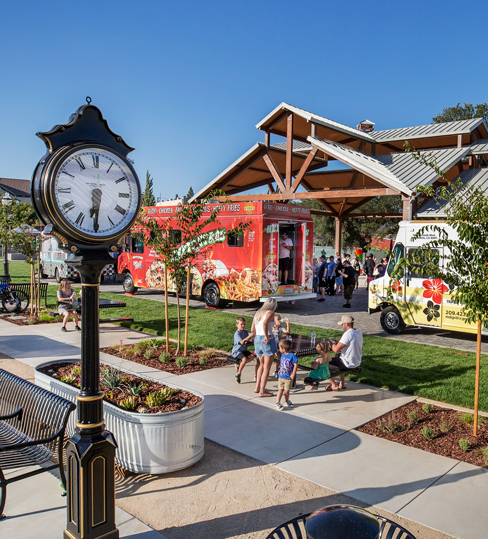 Recreate
With the Old Town Plaza, and adjacent Railroad Street improvements, the city hoped to revitalize the Old Town Historic District by realizing a pedestrian-friendly, community hub, capable of hosting a number of community events and providing a catalyst for further investment in the area.
Sustain
Half a century after it was built, the Sacramento Municipal Utility District Headquarters was in need of updates to meet fire and safety codes, to replace outdated and hazardous utilities, and to upgrade site security measures. Complicating efforts, in 2010 the site and buildings were added to the National Register of Historic Places as prime […]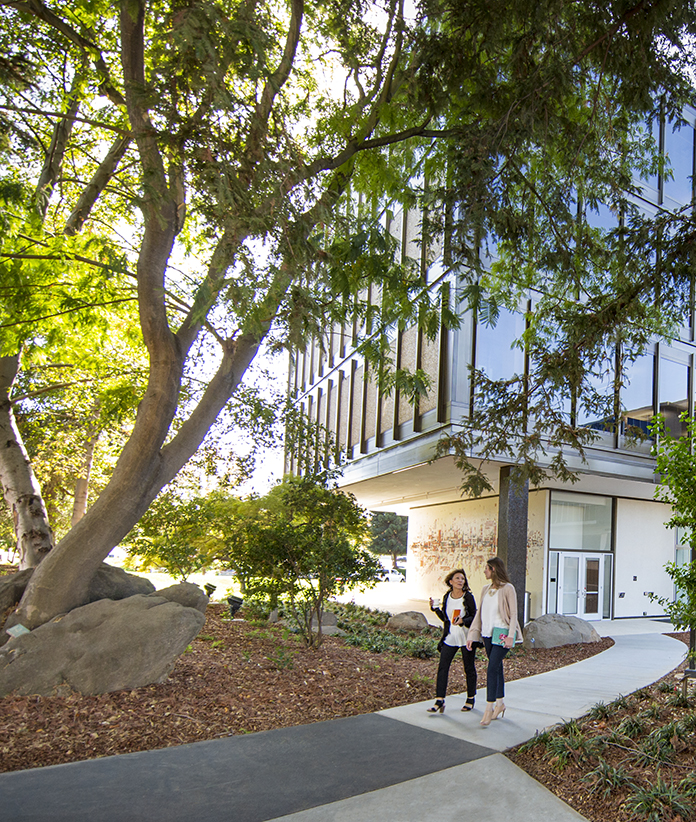 Sustain
Almost fifty years after its addition to the State Parks system, California's oldest land trust sought an experienced team to plan a new visitors' entrance to the iconic Castle Rock State Park. Sempervirens Fund envisioned a new gateway as an opportunity to engage visitors with information on the area's natural and cultural history, to inspire […]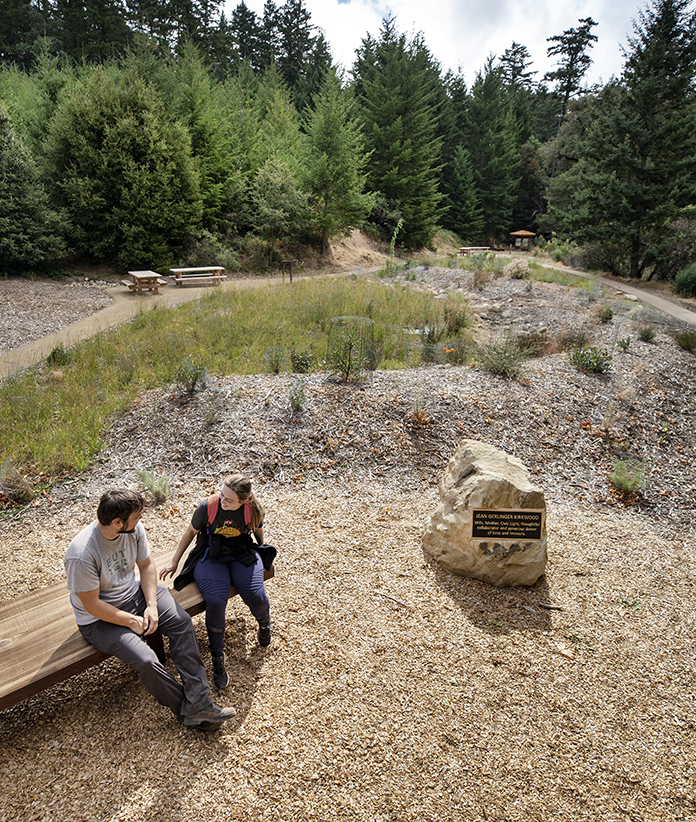 Sustain
Jutting into the bay and surrounded by tidal estuary, Cooley Landing had a storied past but sat vacant and inaccessible due to its former life as a landfill. The City of East Palo Alto saw this abandoned site as a jewel in the rough with the potential to provide the community with greater access to […]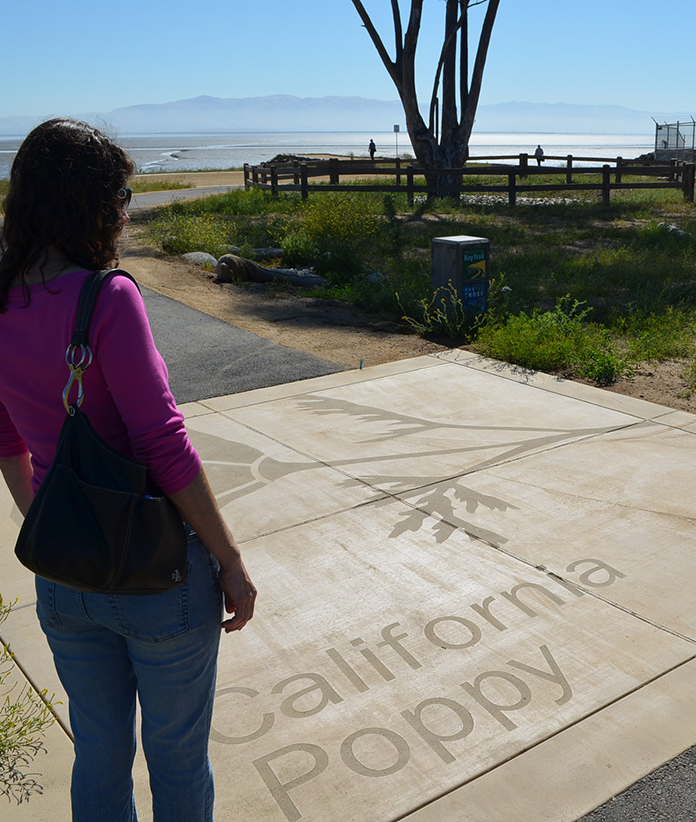 Sustain
The Emeryville Greenway describes a chain of urban open space that is part of a vision for a contiguous designated pedestrian and bicycle route stretching from El Cerrito to Treasure Island. The City of Emeryville hoped to take this section of the greenway two steps further, by implementing sustainable design practices to define an informal […]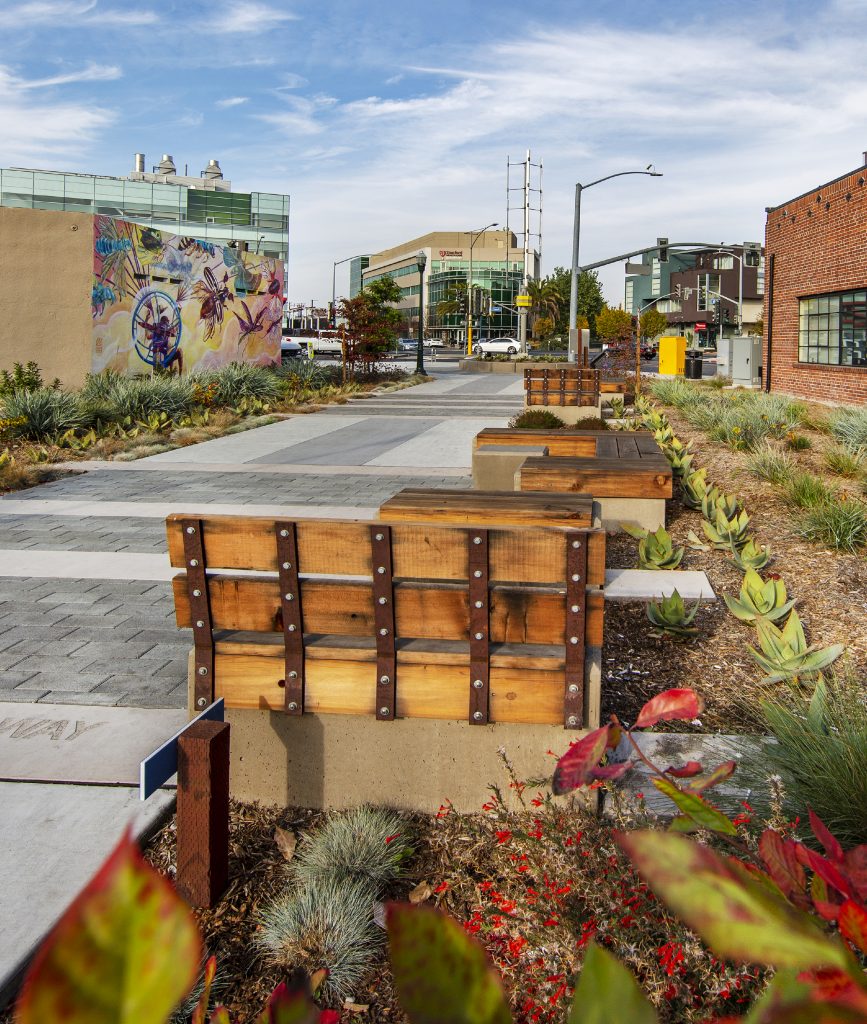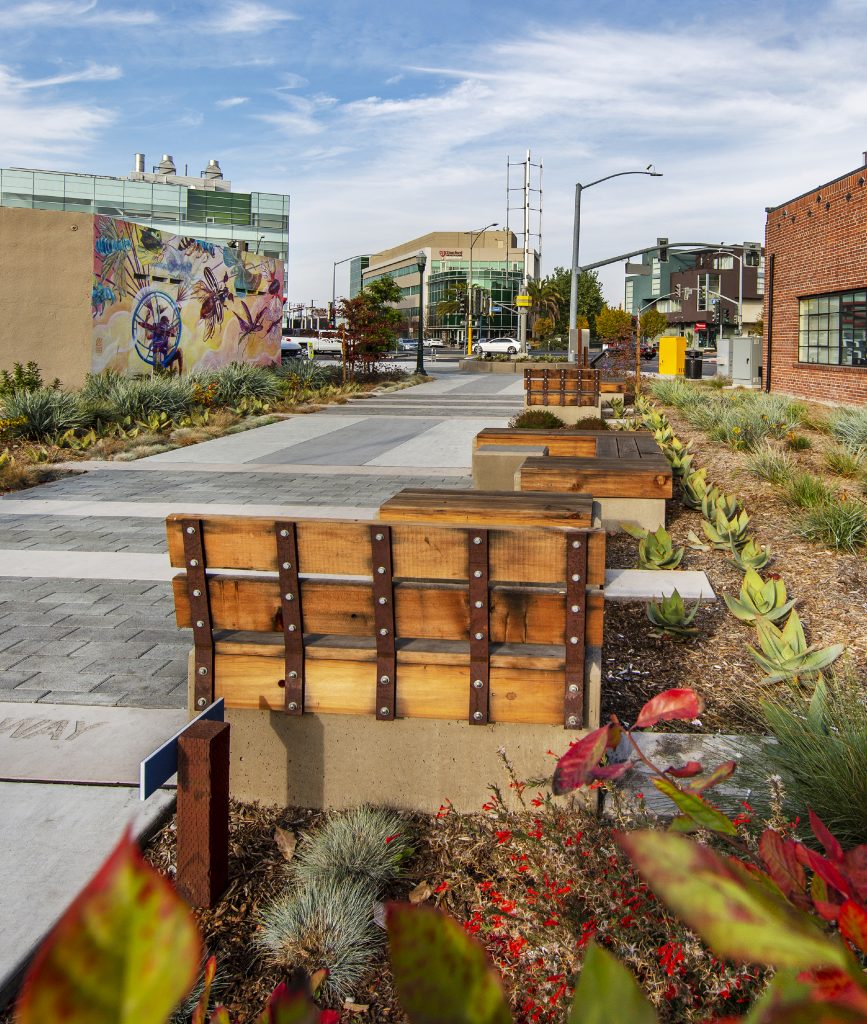 The City of Sacramento Department of Utilities (DOU) recognized an opportunity to upgrade its facility to educate the public on current sustainability practices. The main desire was to create an outdoor classroom and demonstration garden showcasing natural resource conservation best practices. CALA's main goal was to elevate the space to an attractive and inspiring garden […]