BIG IDEA
---
The City of Fairfield identified an opportunity to create a new park in a remote area of the city that had long been underserved. The prospective site occupied 48 hilly, wind-swept acres of former grazing land where improvements could provide new, safe linkages to the nearby school and help to alleviate impacted parking facilities at adjacent little league fields. For years, planning efforts were hampered by steep terrain and a fault line that placed challenging constraints on the site design and layout of the desired facilities.
THE STORY
---
Through a series of community workshops led by CALA, the community finally spurred a re-work of the master plan with a sensitive approach to the park's hillside treatment, identified a design theme and programming, and drove efforts to complete the project while reducing the project's environmental footprint.
Early in the process, the design team collaborated with the City's Public Works, Police and Fire departments to develop a Park Safety Plan that prioritized access points and visibility. This planning effort helped to carefully nestle amenities into an artfully terraced hillside while minimizing the heights of retaining walls and providing universal access. This solution also retained sweeping views of Suisun Marsh from the top of the park, which was preserved as open space with pedestrian trails.
User groups selected and led the design of specific amenities, including skate and dog parks, and helped to unify the improvements with the school and ball fields. The community selected a design theme that reflects the region's rural character, with barn roof silhouettes and nature inspired playgrounds. 230 Eucalyptus trees, removed early in the project, were re-used along with boulders encountered on-site, and the former wind-break was restored using native oaks.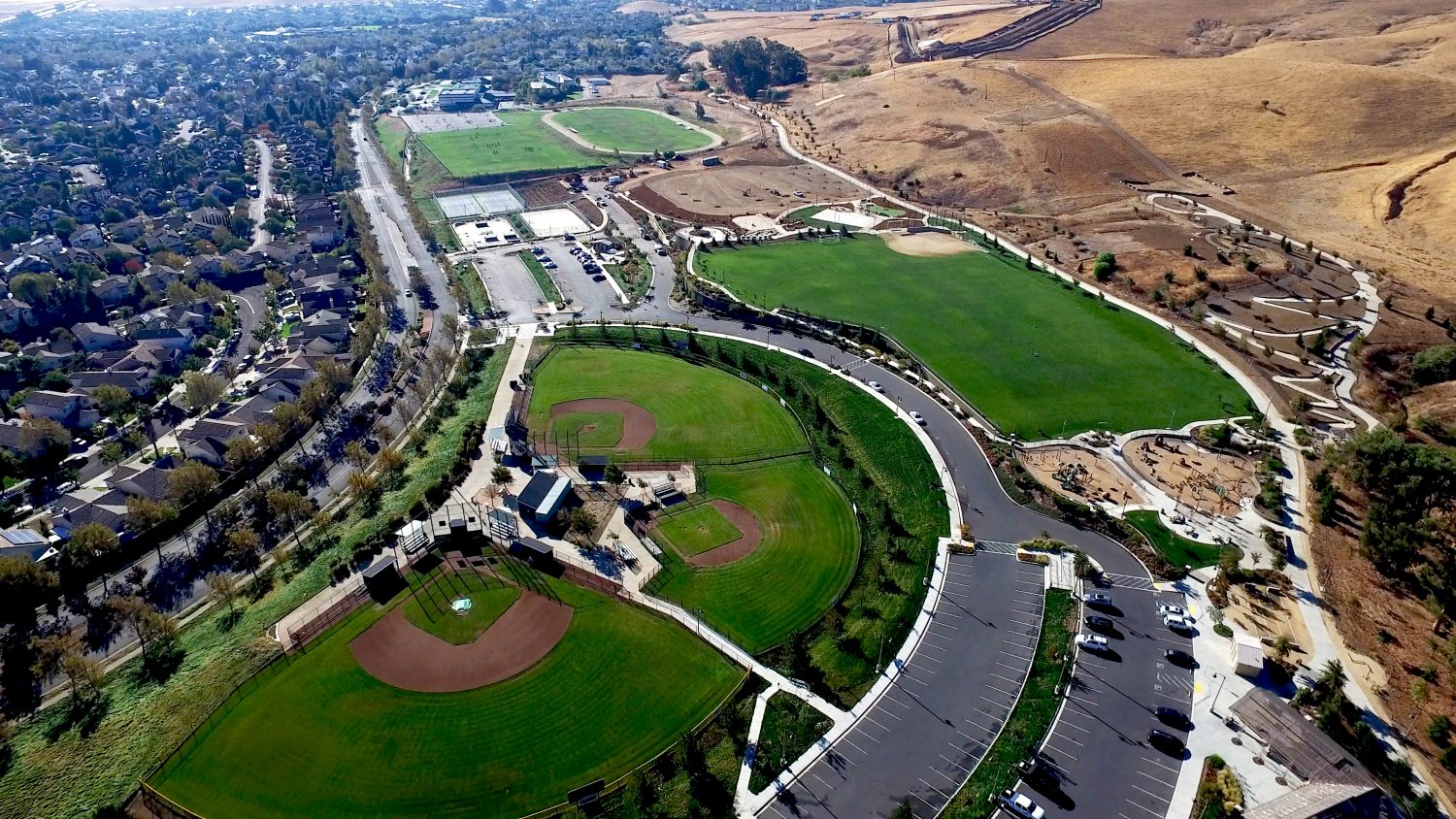 THE DETAILS
---
CALA led the community-driven master planning effort and implemented improvements in three phases. The completed park includes new parking areas, restrooms, picnic and play areas, bocce ball courts, skate park, disc golf, dog park, and hiking trails.
Project

Cordelia Community Park

Services

Multi-phased Implementation
Master Plan
Conceptual Design
Public Outreach
Environmental Documentation
Construction Documents
Bidding Assistance
Construction Support