THE STORY
---
Through collaboration with the Architect during site planning, CALA helped to soften the project's presence from adjacent arterial roadways and nature trails. Also, during this process, the team worked to integrate the site within the community through connections to the City's pedestrian network, including a provision for a drainage easement that will allow a future pedestrian link to the Putah Creek Trail.
Drought tolerant plant selections include native plants that help to blend the campus with its surroundings, and complement the architecture to accent and enclose courtyards for small group meetings, outdoor learning and lunch breaks.
These efforts, in addition to outstanding connectivity to public transportation, efficient irrigation, locally sourced seed, rainwater collection, ample campus open space, and effective stormwater management, contributed to the project's LEED Gold certification.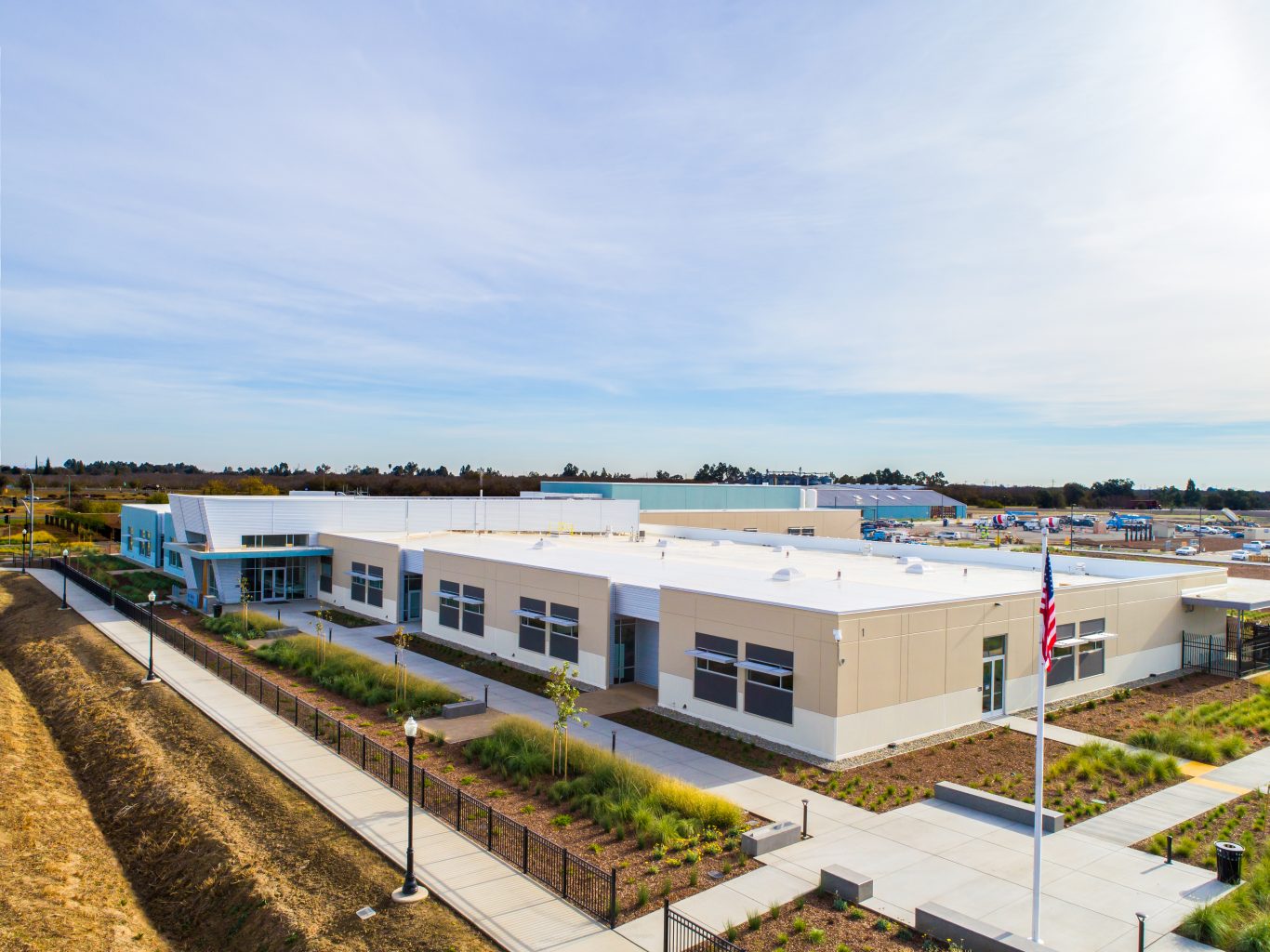 THE DETAILS
---
CALA assisted Dreyfuss + Blackford Architecture during site planning, and developed visual simulations to communicate conceptual designs during public outreach. During construction documentation, the team implemented site, planting and irrigation designs to soften and enhance the project's visual impact and to help earn LEED Gold certification.
Project

PG&E Training Facility

Services

Site Planning Assistance
Conceptual Design
Visual Simulation
Public Outreach
Construction documentation
LEED documentation
Construction Support