BIG IDEA
---
Having been displaced to make room for a new Civic Center, the Brentwood Library spent many years in temporary quarters. With the Civic Center completed it was the Library's turn to receive a new modern home returning it to a place of importance as the central gathering space for the community.
THE STORY
---
During the planning stages of the Civic Center project, community members overwhelmingly supported keeping the soon to be displaced library within downtown and part of the larger Civic Center complex. When the focus returned to developing a new home for the library the city turned to the team of Mark Davis and FOG Studio to realize the community's vision for a community gathering space. CALA was retained by the design team to bring life to the outdoor spaces, improve connections, and provide an exterior courtyard space expanding library and community room functions.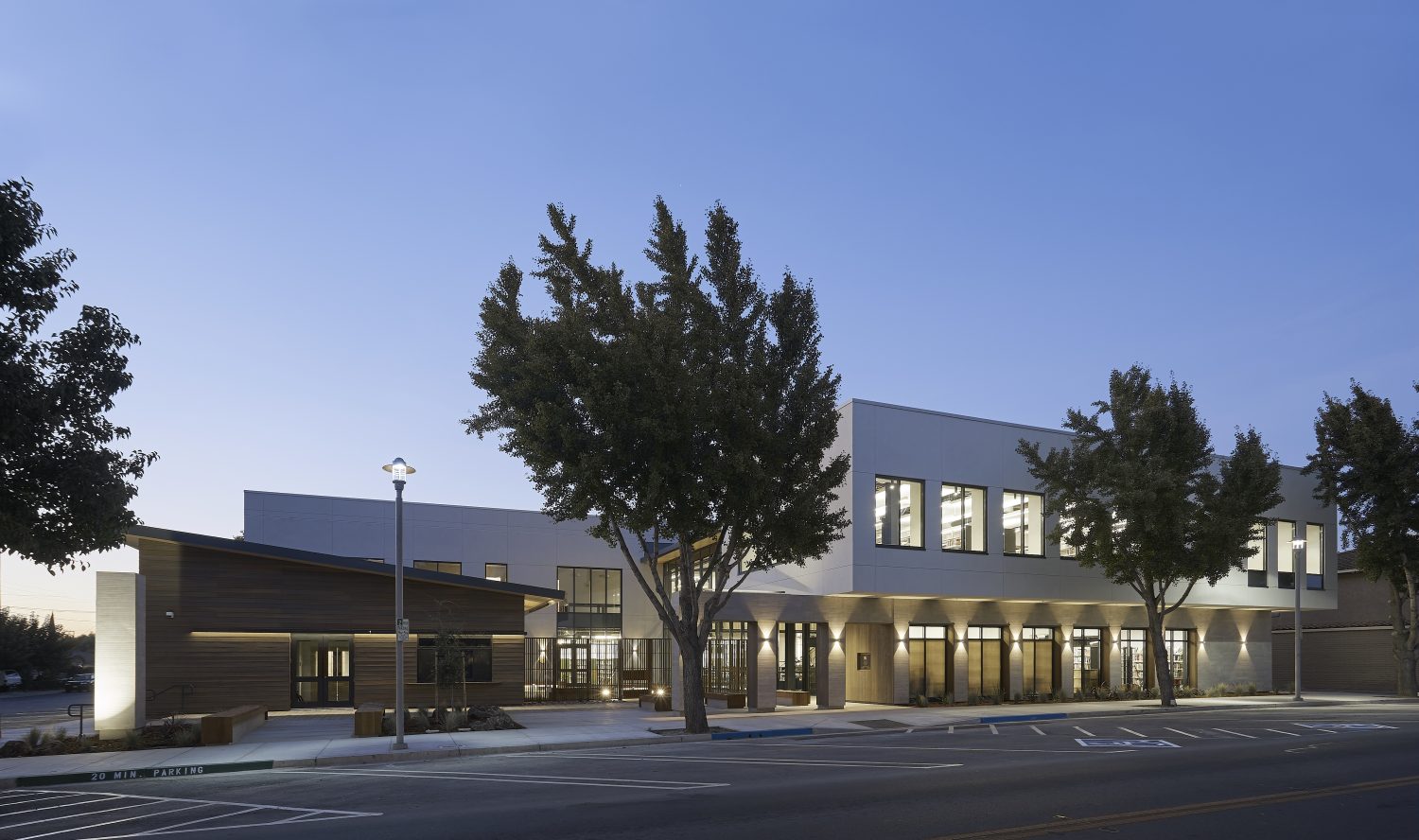 THE DETAILS
---
CALA was charged with developing site improvements that reflect the modern, yet welcoming, architecture. The entry plaza provides key connections to the downtown sidewalks while providing warm wood seat walls that reflect the grid of the building's colonnade. A small courtyard is enclosed with a custom corten steel fence and provides breakout space for the library and adjoining community room.
Project

Brentwood Library

Location

Brentwood, California

Services

Design Development
Construction Documents
Construction Support