BIG IDEA
---
There is a growing demand for retirement communities where our aging population can maintain an active lifestyle. Planned around connections to open space and with a carefully curated assortment of amenities, Heritage El Dorado Hills seeks to serve this audience of physically and socially active adults.
THE STORY
---
From early in the master planning phase, the vision for this community targeted two important goals: First, that varied amenities should be central to the design and meet the needs of active residents; and second, that the landscape should be a unique, sustainable reflection of the community's identity and of the surrounding Sierra foothills. Importantly, because CALA was included early in the process of site planning, designers were able to work with the team to locate amenities and to integrate an open space corridor that flows through the development, extending views and connecting an internal multi-use trail system with adjacent open space.
Low water use, climate appropriate plantings blend with the surrounding landscape and adjacent developments, require little maintenance, and use even less irrigation than is mandated by the state's restrictive Water Efficient Landscape Ordinance. Palm, pine and oak trees form the backbone of the landscape design, and blend the development's Mediterranean style with its surroundings.
After seeking input from residents of the neighboring active adult community, CALA designed the landscape to include three tennis courts for tournament play, separate pickle ball courts, shelters for ample shade, and gathering spaces that are designed to be multi-functional, including a private yoga courtyard with bubbling fountains that transforms into a night-time gathering space with an outdoor fireplace.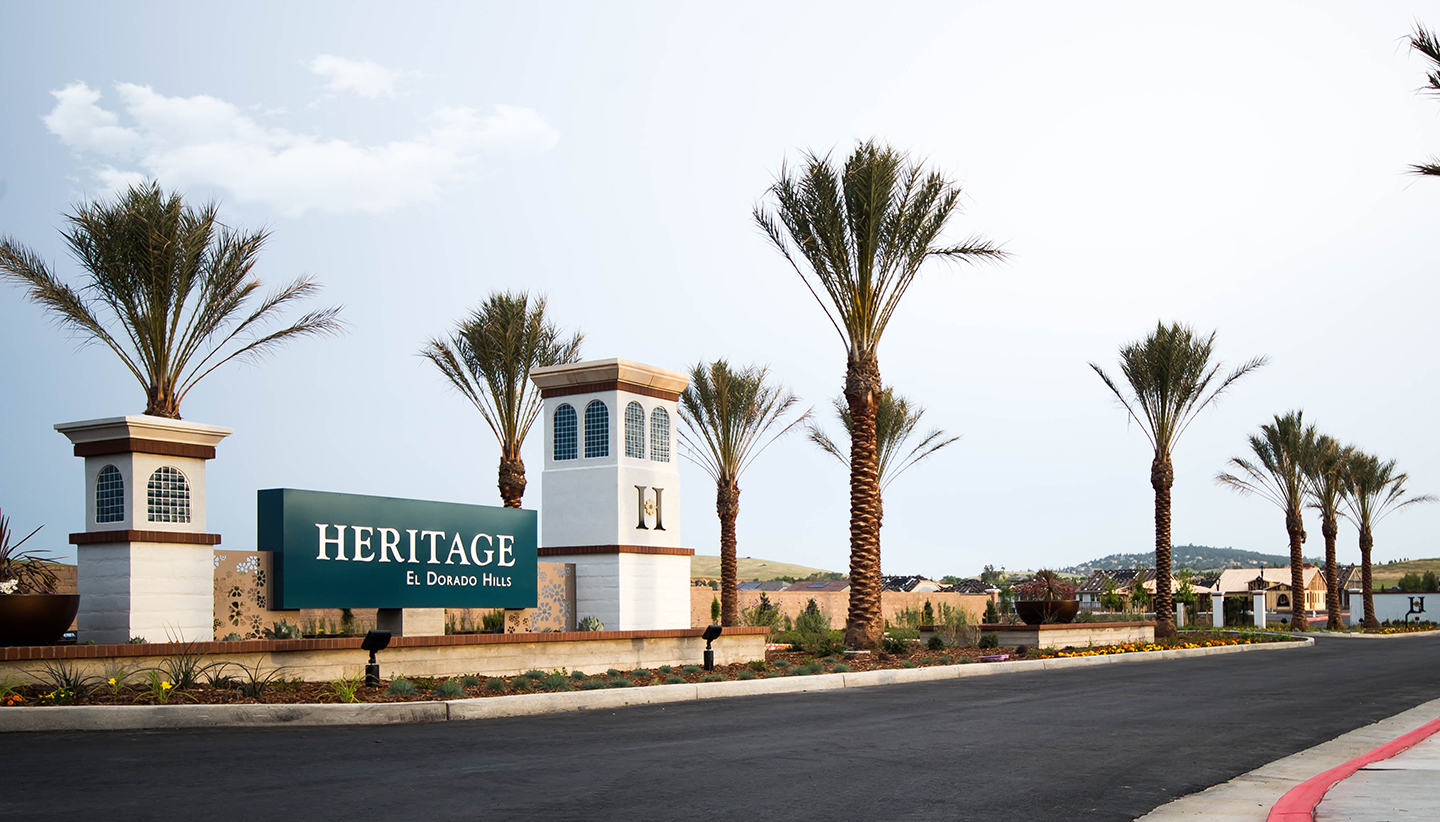 THE DETAILS
---
CALA was hired as the project landscape architect for this "active adult" residential development, and tasked with the design for all of the landscape areas including the streetscapes, common areas, amenity center, trail systems, and model homes. The development features multi-use trails, drought tolerant plantings, efficient irrigation, pools, sport courts, and flexible gathering spaces.
Location

El Dorado Hills, CA

Awards

North State BIA, MAME Award, "Active Adult Community of the Year", 2017
Sage Award, 2017


Services

Master Planning
Design Development
Construction Documents
Construction Support