THE STORY
---
Layout for this new luxury development faced one defining challenge: the property is bisected by a wide drainage easement. In a creative problem solving twist, the team and owners embraced the otherwise inconvenient topography and transformed the drainage channel into the unique bit of character they were looking for. CALA worked with the civil engineer to integrate passive recreation features, including seating and picnic areas, and a series of walkways that connect to the county's regional trail network.
Many of the site's standard amenities, including playgrounds and a pool, were sited to take advantage of the open views and unique habitat afforded by this reclaimed open-space resource. Naturalistic touches, including boulders, decomposed granite, split rail fences and native plantings are repeated throughout the complex and help to blur the project's edges so that it integrates with its natural surroundings.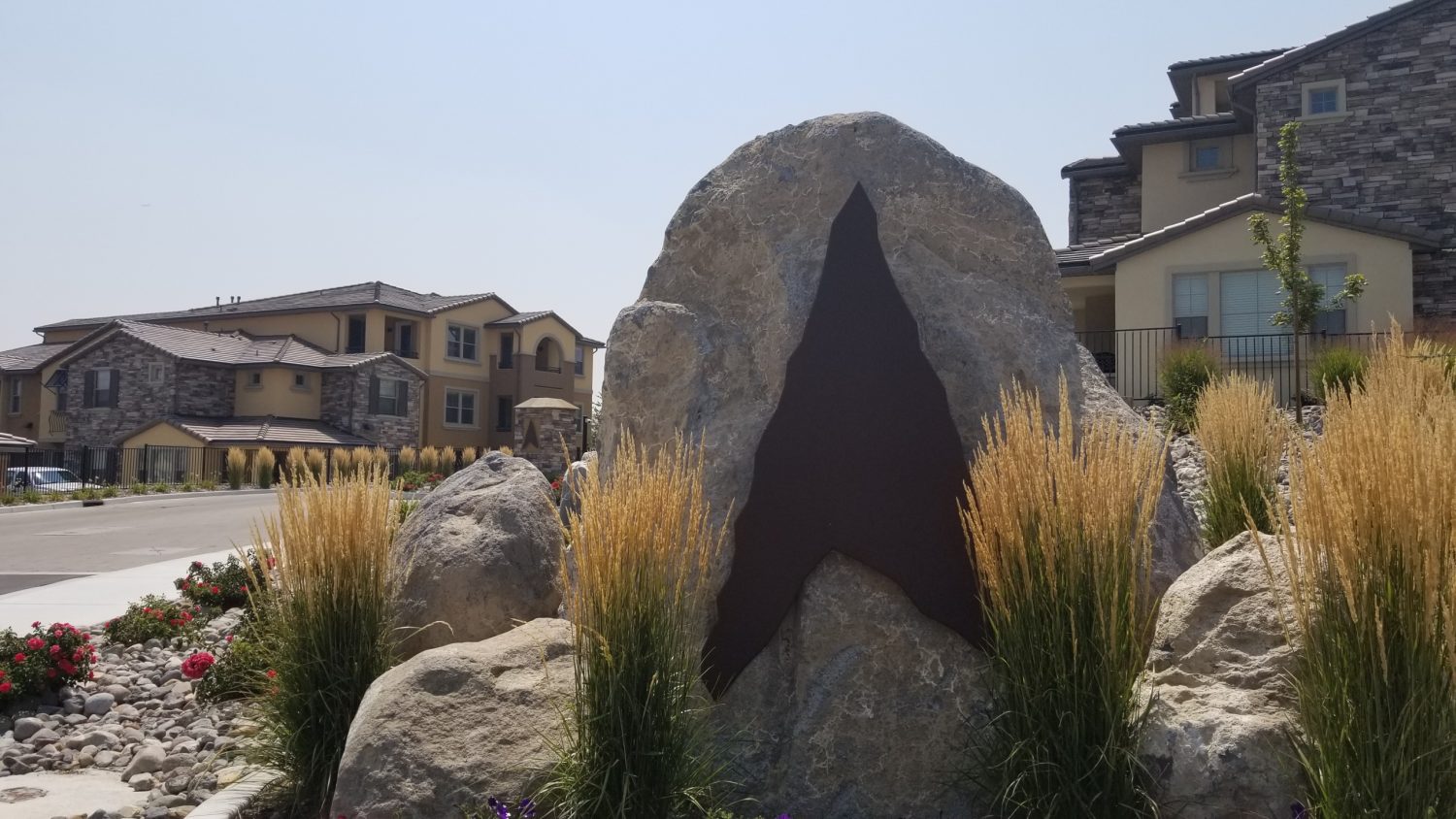 THE DETAILS
---
CALA assisted with design development and collaborated with the civil engineer to create a workable channel concept that integrates walking paths and habitat plantings while safely managing storm flows. Following the aesthetic of this central feature, the team provided construction documentation and support for the site and custom amenities, which include a shaded pavilion, pool deck, and entry signage.
Project

Arrowcreek Town Center Apartments

Services

Design Development
Construction Documentation
Construction Support