BIG IDEA
---
The City of Winters undertook a multi-phase restoration and channel re-alignment project to create the Putah Creek Nature Park. The goal was to provide public access to the creek corridor, connecting the downtown and community center park with the surrounding neighborhoods, while protecting and enhancing the streambed and riparian habitat.
THE STORY
---
The visibility and location of the Putah Creek Trail required thoughtful public outreach and extensive communication to identify an appropriate alignment and materials for a safe, accessible trail while preserving sensitive creek-side habitat. Inter-agency coordination included Caltrans, Putah Creek Committee, Yolo County, the State Regional Water Quality Control Board, and Federal and State Fish and Wildlife agencies.
One of the project's greatest challenges was environmental mitigation: Part of the trail alignment bisected habitat for the Valley Elderberry Longhorn Beetle (VELB). In an un-precedented approach for projects of this type, the City set aside a four-acre conservation easement on-site. This area was used to establish new stands of Elderberry bushes for VELB habitat, and was sized to mitigate anticipated future project impacts, thus allowing the City to apply mitigation funds on-site, rather than at some distant preserve.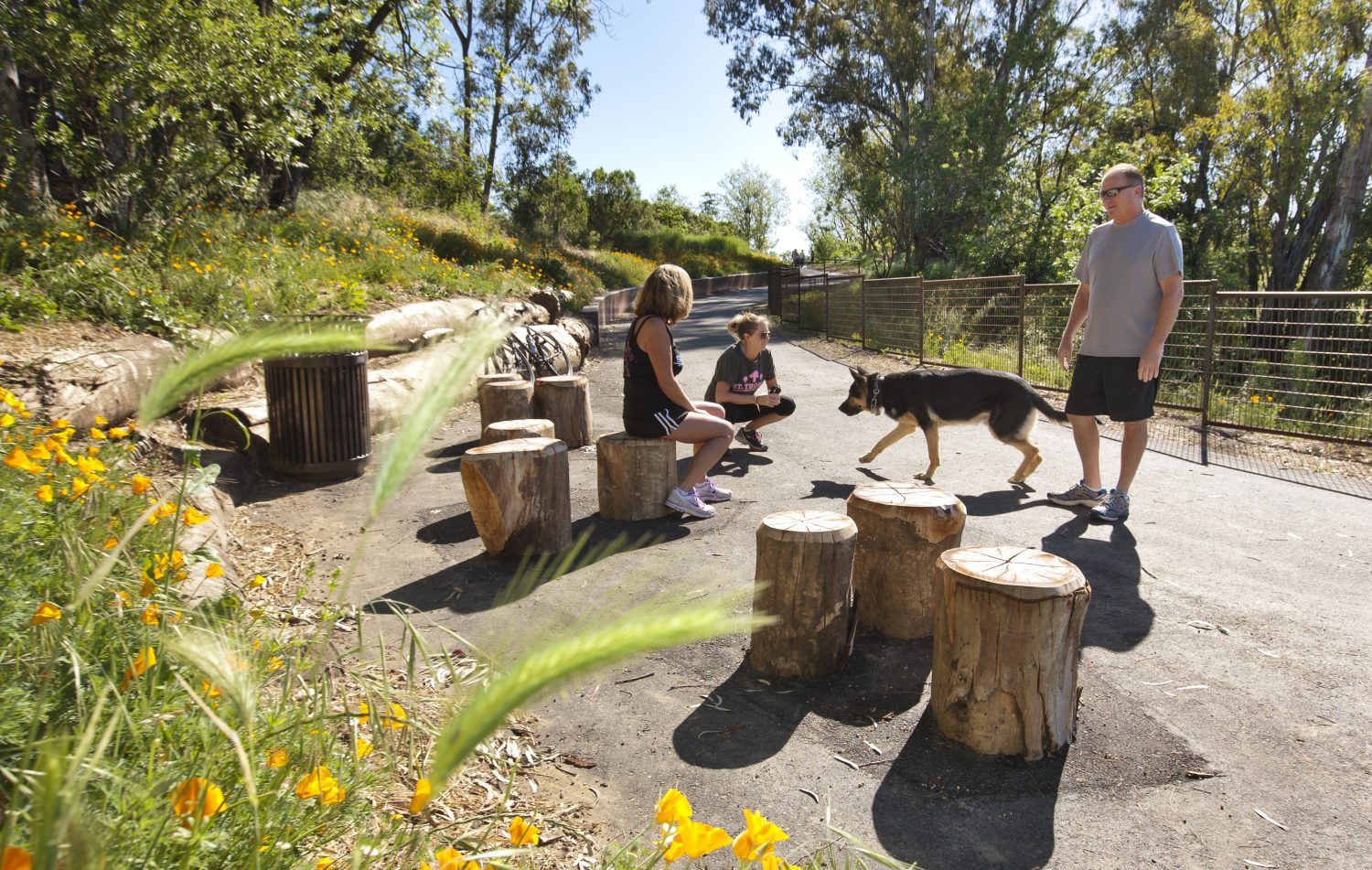 THE DETAILS
---
CALA provided public outreach, agency coordination, and collaboration with environmental sub-consultants to provide environmental documentation and to record the conservation easement.
The new multi-use paved trail has resting points along its length, including a pedestrian overlook deck near the historic railroad trestle pedestrian bridge, and can accommodate emergency vehicle access. To minimize grading impacts without compromising the stream channel, the project uses a combination of concrete retaining walls, eucalyptus logs and riprap for channel stabilization while maintaining gentle grades for all abilities.
Project

Putah Creek Trail

Awards

National Trails Award, Planning and Design

Services

Master Plan
Public Outreach
Environmental Documentation
Construction Documentation