What is inclusive play? Inclusive play is play for all.  It encompasses all ages, and supports multi-generational play and access to both children AND their adult guardians and caregivers. It supports the development of children of all abilities.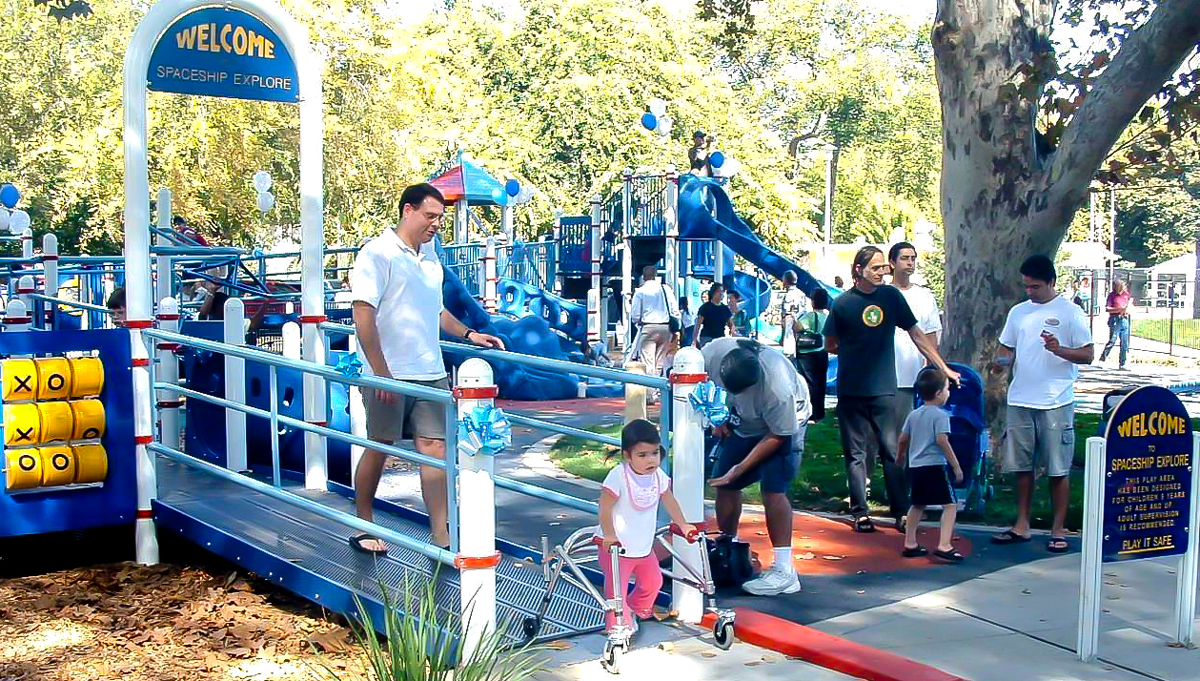 Why are inclusive playgrounds needed? Most disabilities are not visible. In fact, 70% of people with a disability do not use a mobility device such as a wheelchair. "Standard" playgrounds typically lack ramped access to the play structure, accessible surfacing, equipment with a range of motions and sensory experiences, and quiet areas. Standard playgrounds oftentimes don't meet the needs of children on the autism spectrum, nor do they allow an older caregiver to assist their young charge. Inclusive playgrounds meet these multi-generational needs and provide play for users with a range of abilities.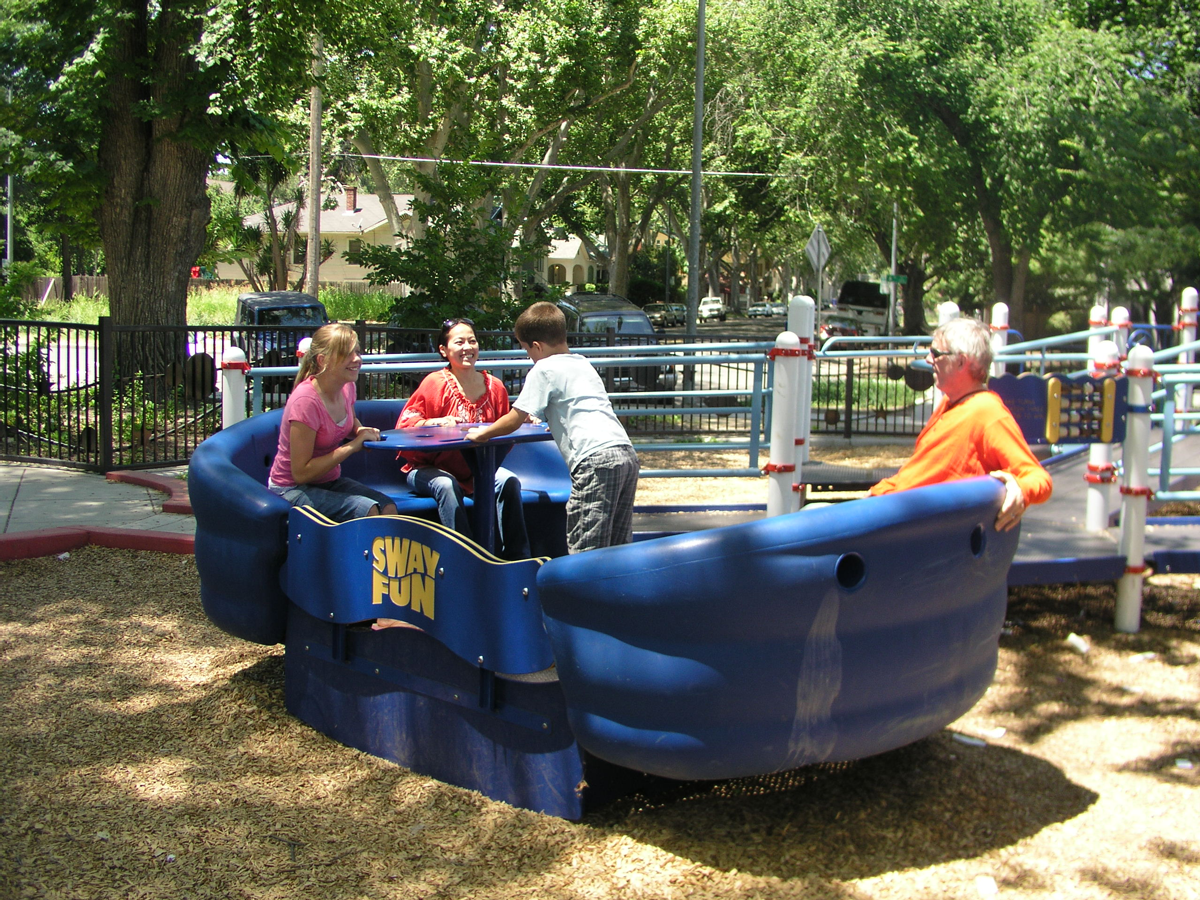 How are Inclusive playgrounds different from "standard" playgrounds?  Inclusive playgrounds go beyond wheelchair access; they incorporate integrated accessible pathways and oftentimes embankment play, so that play can accommodate multiple children and be approached from multiple directions. They incorporate areas with a wide range of sensory stimulation as well as provide quiet retreat areas. Inclusive playgrounds provide equipment with a range of motions (such as spinning, springing, swinging, and vibrating) that are intuitive and easy to use. Accessible surfacing, a perimeter enclosure, and family restrooms are provided.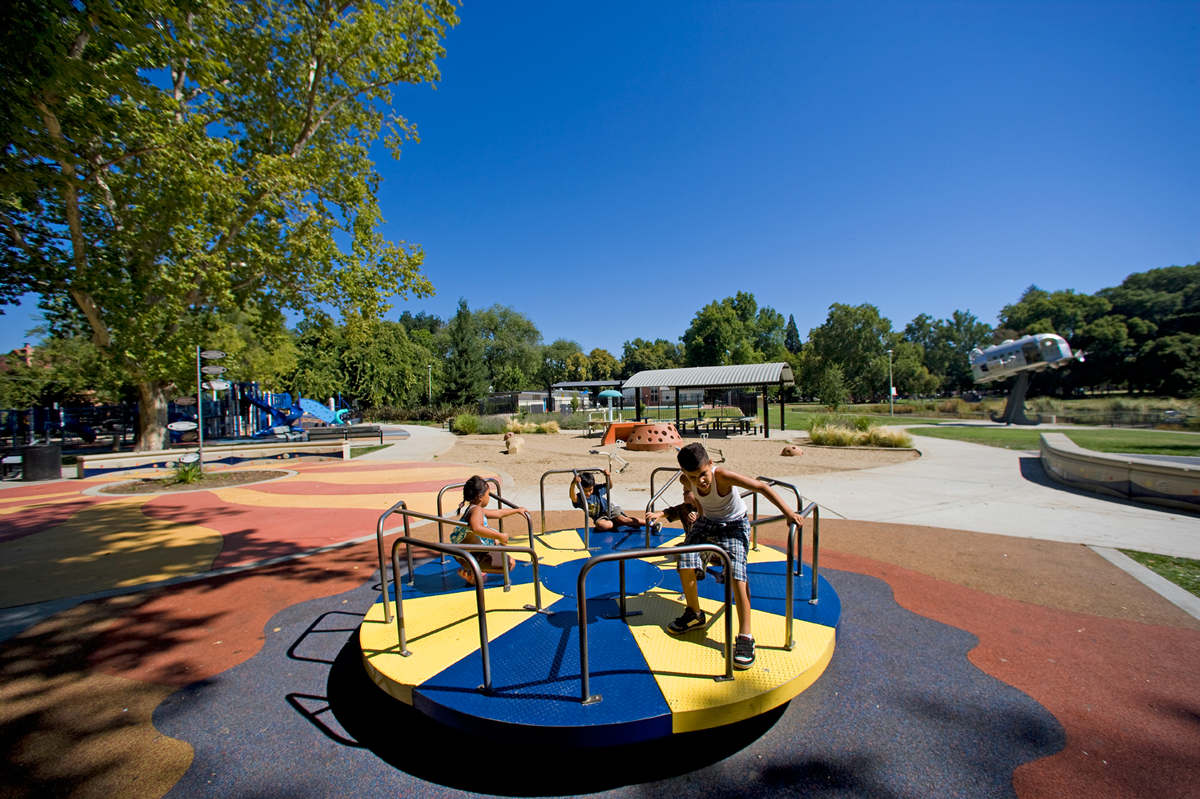 Currently open and upcoming inclusive playgrounds: Looking for an inclusive playground in your area?  Below is a list to help you start your search.  Not all inclusive playgrounds market themselves as such, but all of the playgrounds listed below go above and beyond standard playgrounds in providing a welcoming space and maximum access to visitors of all ages and abilities: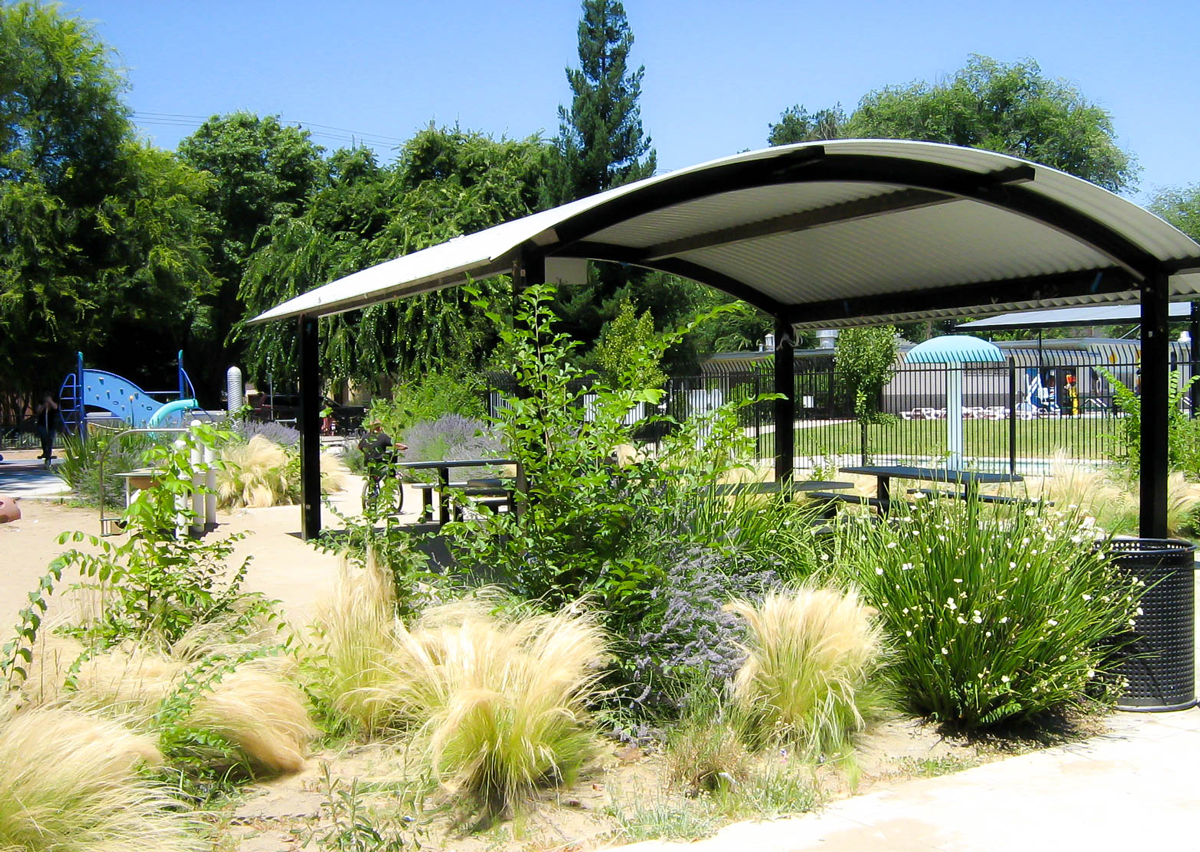 Interested in developing an inclusive playground? Inclusive playgrounds are still few and far between, and have unique requirements. If you're interested in advocating for a new inclusive playground near you, be sure to consider the following:
Site Selection: Selecting an appropriate site is a critical first step.
Planning: Once a site is identified, preparing a preliminary concept plan is an important next step to confirm that the site is feasible.
Funding: Inclusive playgrounds aren't cheap. Costs can vary widely depending on the extent of available existing infrastructure, playground amenities, and the design team structure.
Outreach: Your local special-needs community can be a tremendous resource!
Teaming: To get the project from idea to paper to the ground requires the selection of a landscape architect to prepare the design drawings.
Looking for more information? Give Melissa Ruth (Gold River office) or Marie Mai (San Jose office) a call.
CALA designed one of the first inclusive playgrounds in the state (when they were called 'all-access').