As we begin 2018 it's only fitting to start it off by showcasing the newly completed, state of the art, LEED Silver, PG&E Gas Safety Academy facility located in Winters!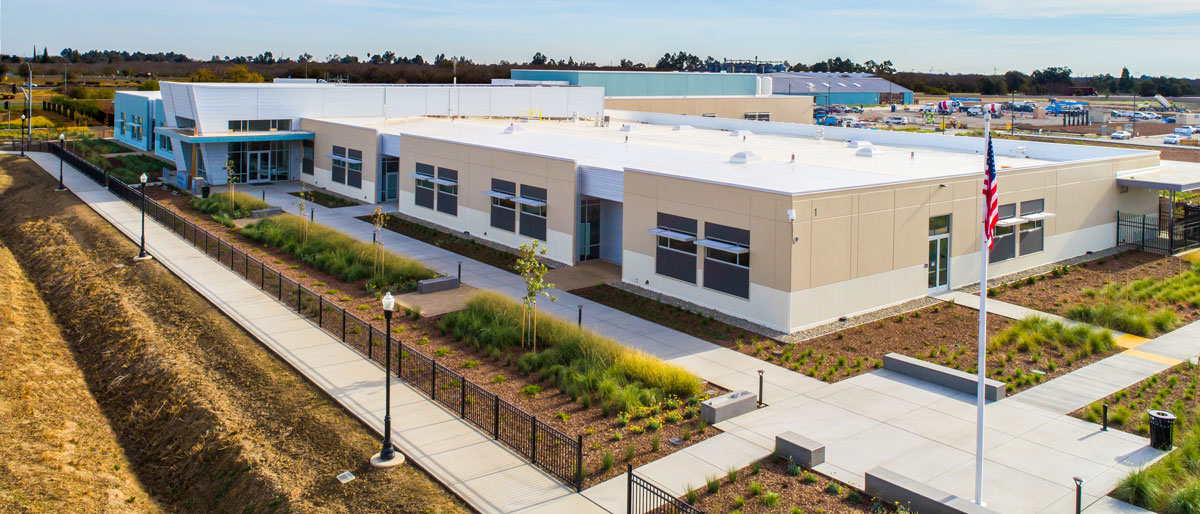 From the groundbreaking ceremony in November 2015 to the grand opening in the fall of 2017, it has been exciting to see this project become a benchmark for placemaking in a live + work setting.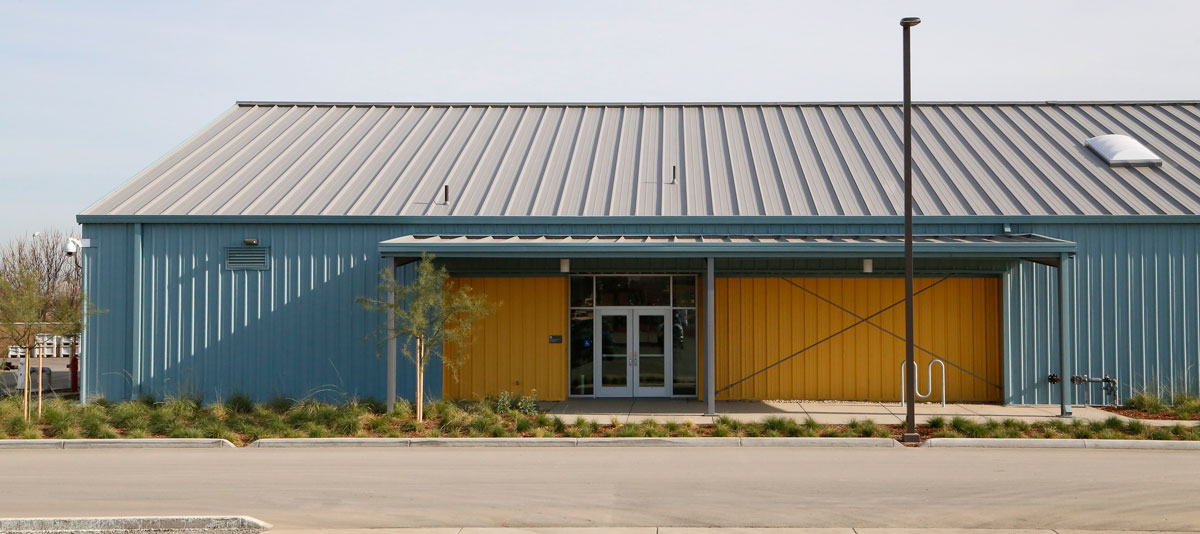 Since the site is visible from both HWY 505 and E Grant Ave (the main collector through town) architectural scale, material selection and lighting all needed to integrate this new 40-acre facility into the fabric of Winters.  The facility is also bordered by the sensitive riparian zone of the City's beloved Putah Creek corridor.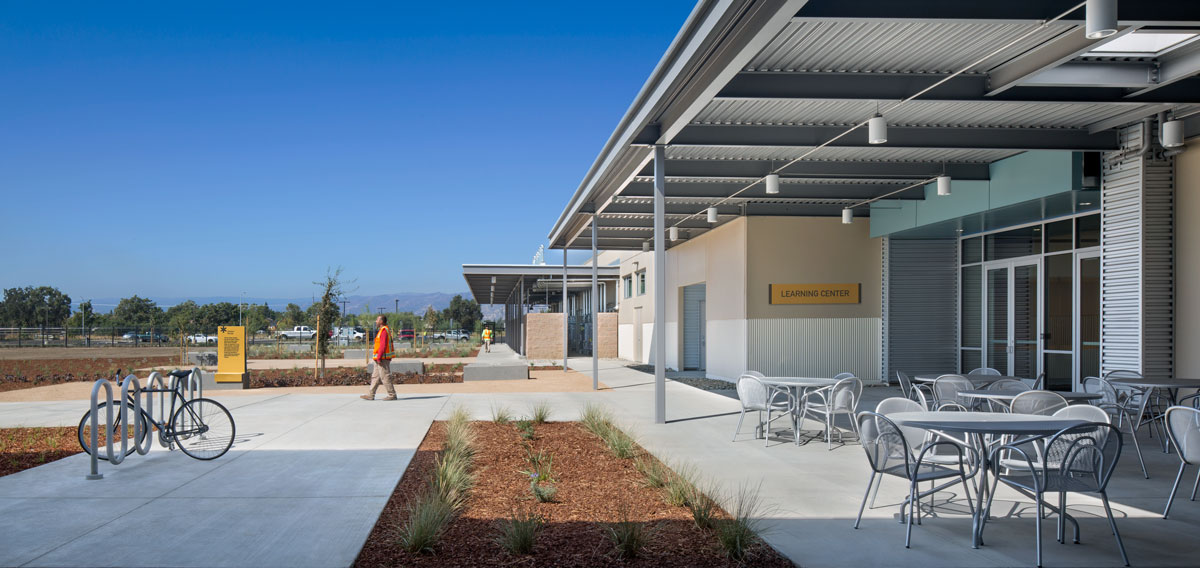 To address the unique location of the facility, the project includes:
Buildings scaled down and pushed toward the road.
Paths tied to the City's pedestrian network.
Plant selections specifically tailored for each condition including screening views, accenting entries and blending edges while still maximizing the use of native species.
A new drainage easement was included to provide the City with future access to the Putah Creek trail.
The landscape around the building creates an inviting environment for small group meetings, outdoor learning and lunch breaks
Use of sustainable practices include drought tolerant plants, efficient irrigation system that communicates with the building system to monitor total water usage, native seed mix sourced from the local native seed nursery, rainwater collection system incorporated into the aesthetic design and recycled content for furnishings. This contributed to the LEED silver designed facility.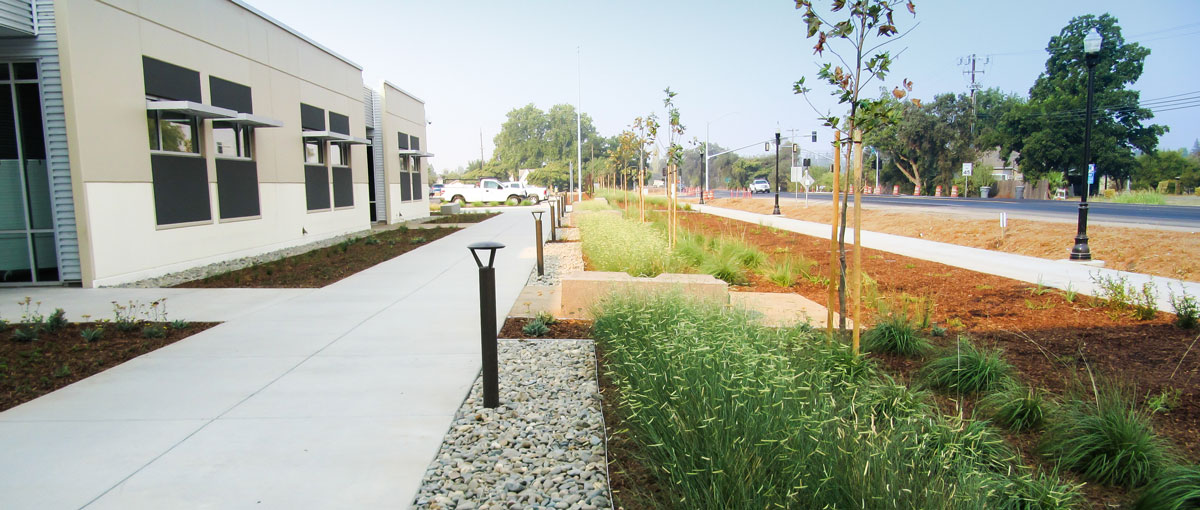 Our scope of work included site planning assistance, visual simulation modeling, preliminary design, public outreach, planting design, irrigation design, LEED, and construction assistance.
Melissa Ruth, Associate in the Gold River office.
Architect: Dreyfuss + Blackford
Photography: David Wakely