Did you know that National Bike to Work Day has been around since 1955?  It was initially established by the League of American Bicyclists as a way to encourage people to bike to work. It's now also a means to raise motorist awareness of cyclists, encourage sharing of roadways with cyclists, and highlight the health aspects of cycling.
With most people working from home over the last year, it's morphed into Bike to Wherever Days.  Here in the Bay Area we've been celebrating during May, which is Bike Month. Below, our staff share what inspires them to ride as well as a few details of their most recent rides!
"Our family has been out exploring the trail network and have really enjoyed the Coyote Creek Trail – Highway 237 Bikeway – Bay Trail route linking Milpitas to Sunnyvale. There's so much to see and do along the way. Our favorite stops include the red ponds at Alviso Marina County Park where you can see salt crystallizing on the shores, and Sunnyvale Baylands Park, where you might catch sight of a bald eagle with lunch in its talons. It's amazing to be able to see so much wildlife so close to home. We've also enjoyed riding a 16 mile loop along the foothills using San Jose's new buffered bike lanes.  My son in particular has taken road biking and mountain biking like a champ. He conquered the 500′ climb on Alum Rock Park's Eagle Rock trail just a week ago. "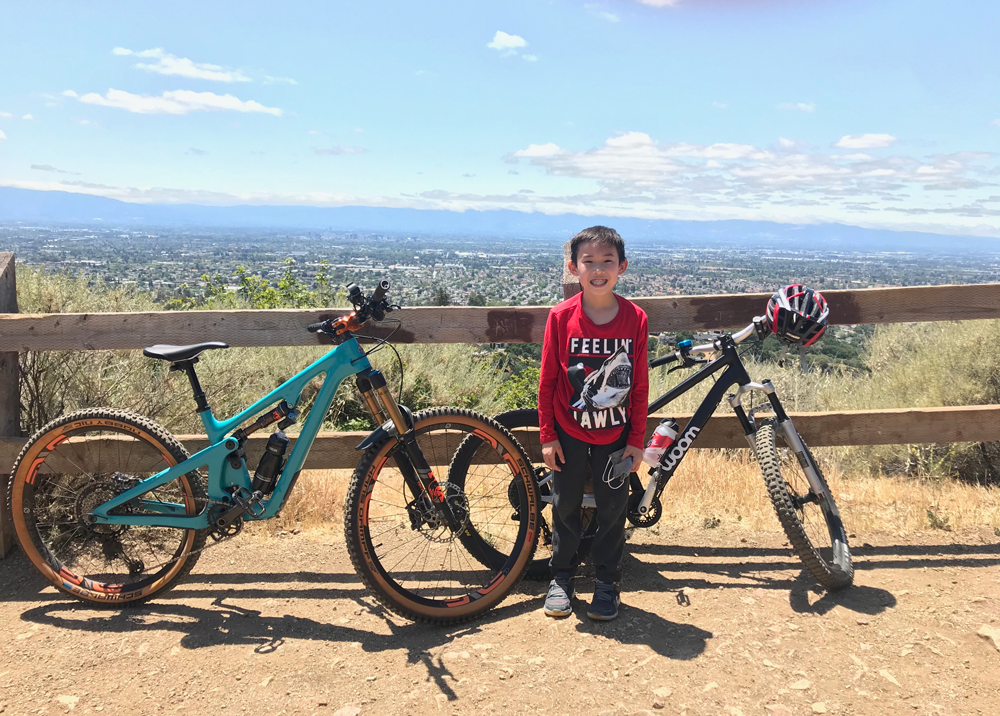 "
Mountain biking has me hooked.  And it checks a lot of boxes for me.  I love the scenic places it takes me.  There's nothing better than being in the redwoods on a cool Sunday morning.  I love the camaraderie riding with friends.  And I love the physical challenge of it, grinding uphill and
especially
downhill on a full suspension bike.  Other than the occasional falls….those aren't so fun.  Here's a photo of my bike and my gear right after finishing the 3-mile long downhill of "Flow Trail" in Soquel Demonstration Forest.  Such a rush!"  
– Dave Rubin, Associate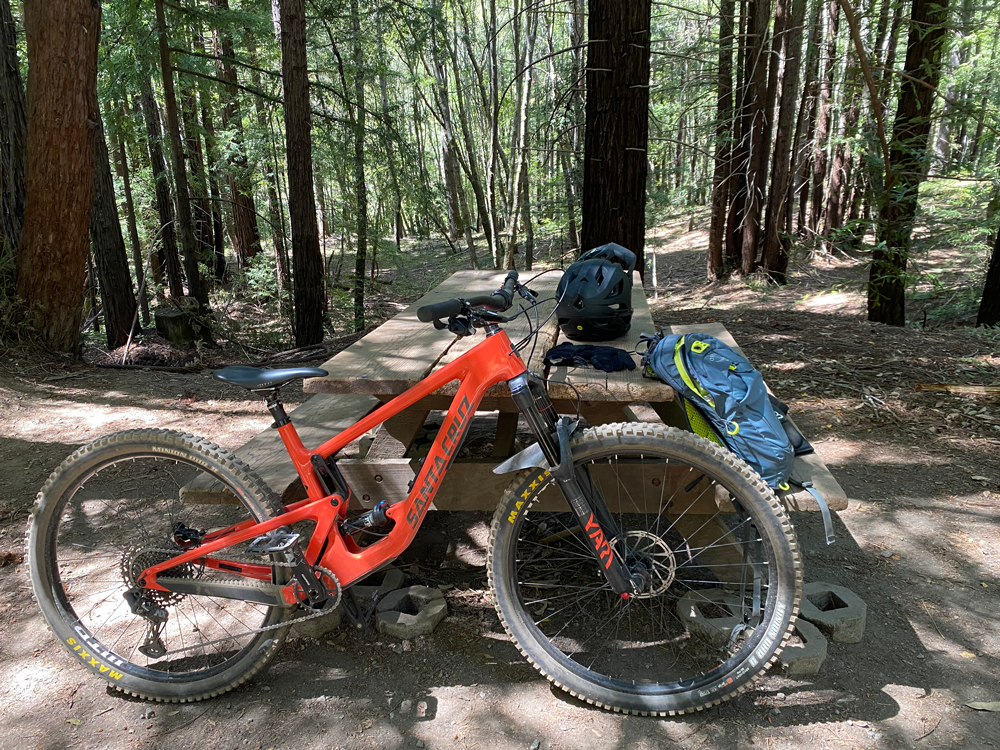 "
This is my favorite time of year to bike to work. The temperatures are perfect and everything seems to be bursting with vitality. It's such an energizing way to start the day!"
– Nate Ritchie, Project Manager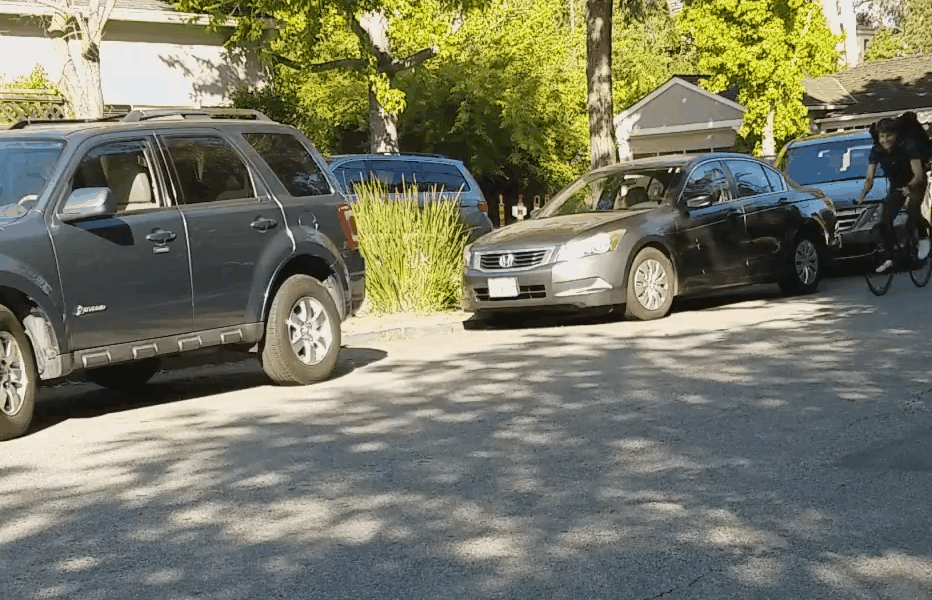 "
This May I set a new personal best for my longest bike ride in a day: 51 miles! I narrowly nudged out last year's personal best by 1 mile thanks to missing a turn. I guess it worked out for the better?
I love that we have so many miles of trails in the Bay Area, and here are a couple from my ride.
"
– Melinda Wang, Designer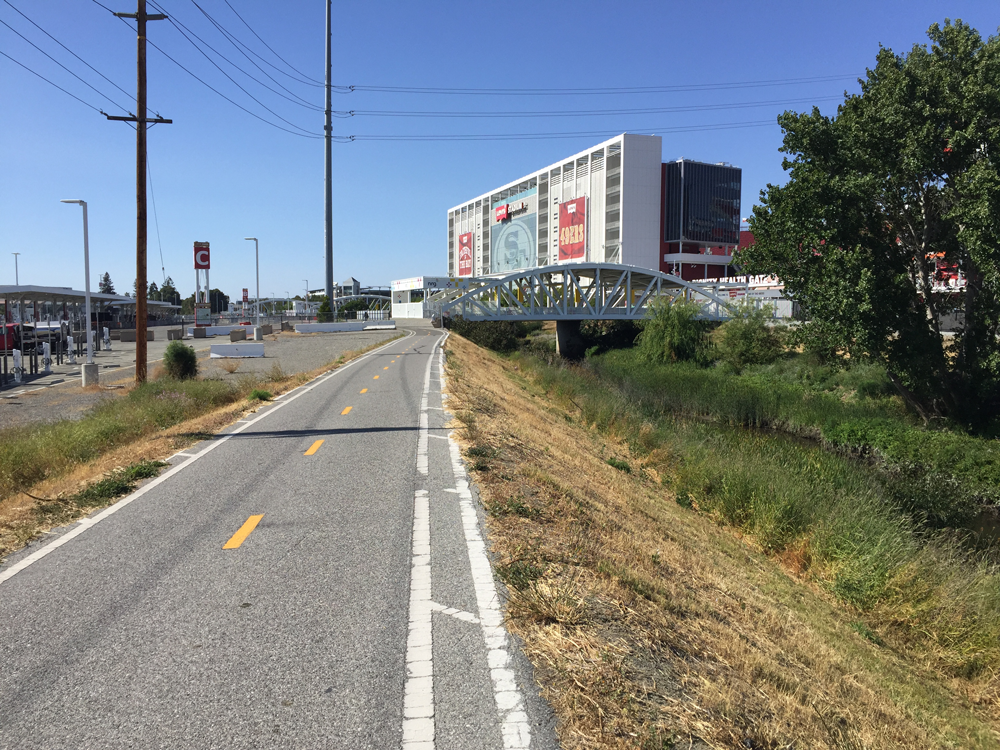 "Being the forward thinking person that she is, my daughter learned about
'Pedal to Empower'
and was pretty convinced that we should do it.  Me?  Not so much.  Not that I don't believe in a good cause.  It was more about my own uncertainty in taking this on.  But it's amazing what your kids can get you to do.  So this past Saturday there I was on my first ride of any distance in some time.  Gorgeous day for it.  For us it was the shorter, 23 mile Tiburon peninsula loop.  Afterwards, feeling a bit sore, I told her I need to either quit riding altogether or get out there more frequently.  She's pretty sure it's the latter.  She's probably right!
"
– Mark Slichter, Principal