The City of Campbell prides itself in the quality of life it offers residents and a big part of what makes Campbell so special is its parks. So when we were tasked with reimagining the playground at Campbell Park, we were humbled and ready for the challenge! 
The playground theme is a "Creek Bank" given the proximity to Los Gatos Creek. Imagination can run wild as kids climb to the top of the log climbers, keep their focus as they move along the log balance beam, hop skip and jump on the log steppers, and even greet the playground beaver at its beaver lodge. Kids can then activate the mister button to feel as if they have walked down near the creek's edge to cool off on a hot day!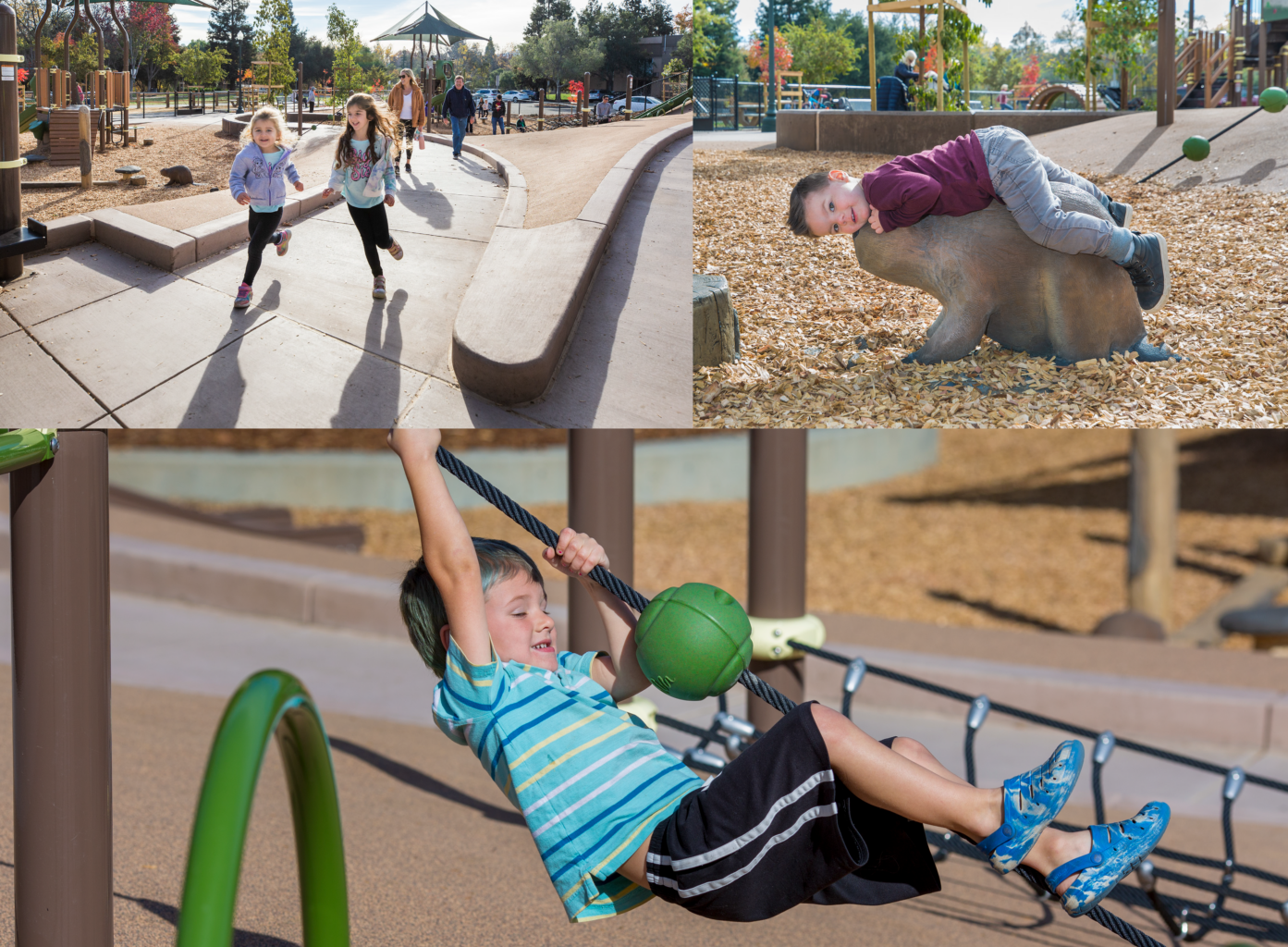 To maximize play at the park, CALA integrated the existing challenging slope into a huge play feature as well as creatively designed a new ADA walkway to help separate the youth and tot play areas, and also serve as a continuous play edge for embankment play and exploration. 
CALA developed a simple, but elegant solution for the multi-use pathway by splitting it into two separate paths and creating a pedestrian only pathway adjacent to the play and picnic area. Another major design feature was replacing the small, worn-down restroom with a new one that would serve the high volume of both park and trail users. The new restroom was deliberately located further south to allow for a more gracious entry plaza and to lengthen the ADA path to slopes less than 5%.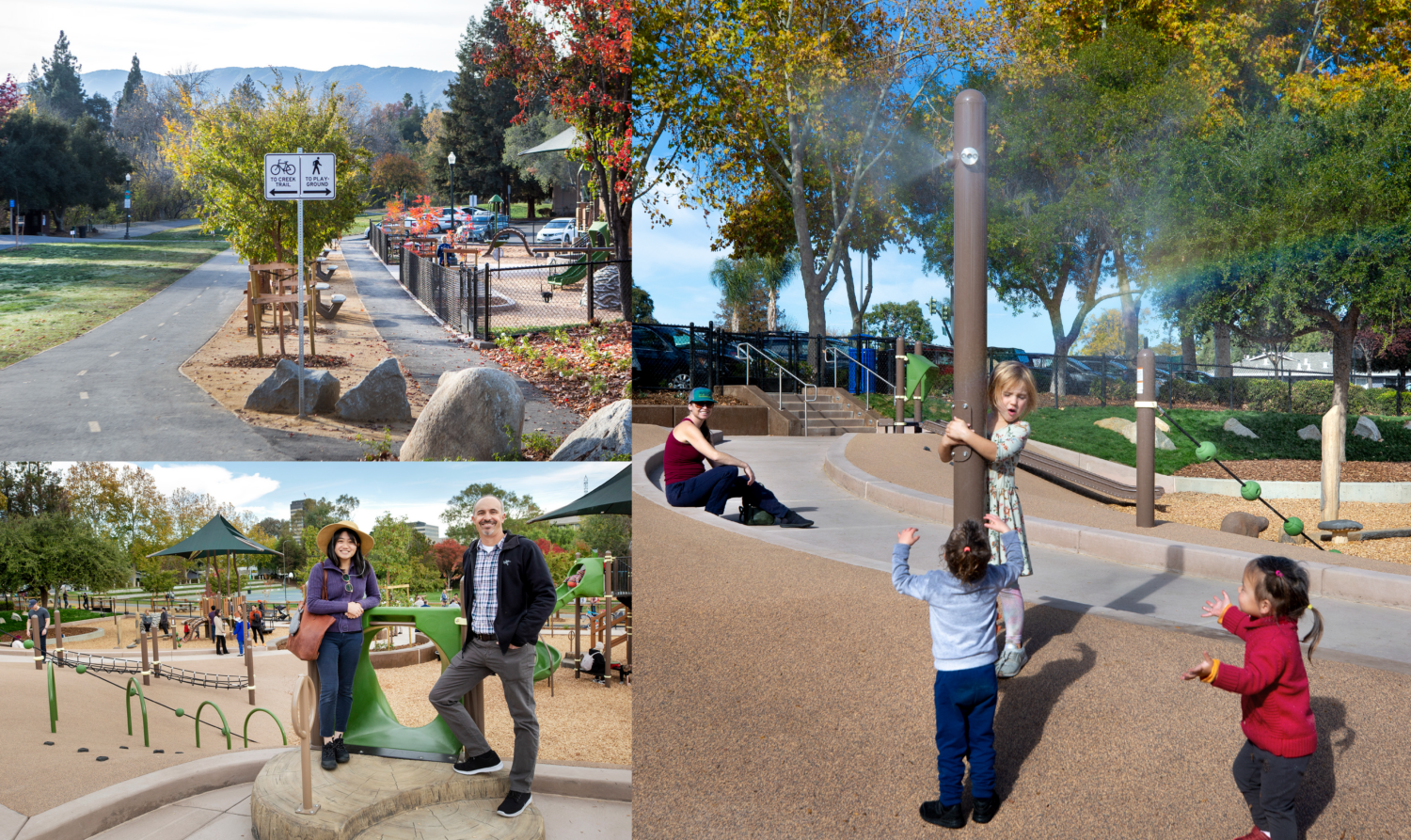 The renovated park re-opened in November of 2022 with a ribbon-cutting and lots of smiling faces (including Kelly Kong & myself)! CALA is honored to have been a part of this project which has made an indelible impression on the city of Campbell's residents.