If you've ever known or dated a landscape architect, you may be familiar with the phenomenon of sudden stops, swerves, or exclamations that tend to interrupt an average walk—often halting conversation, sometimes startling companions, and always puzzling to passersby.  The subject is usually mundane by most standards: a curb, the base of a light post, an unassuming shrub…  Last week, we recreated this scene en-masse when we gathered CALA family from all three offices under the auspices of the Sustain action group.  We joined ReScape (formerly Bay Friendly) rater Suzanne Schrift to learn about ReScape principles and the ReScape landscape rating process in the context of several completed projects in Alameda and Emeryville.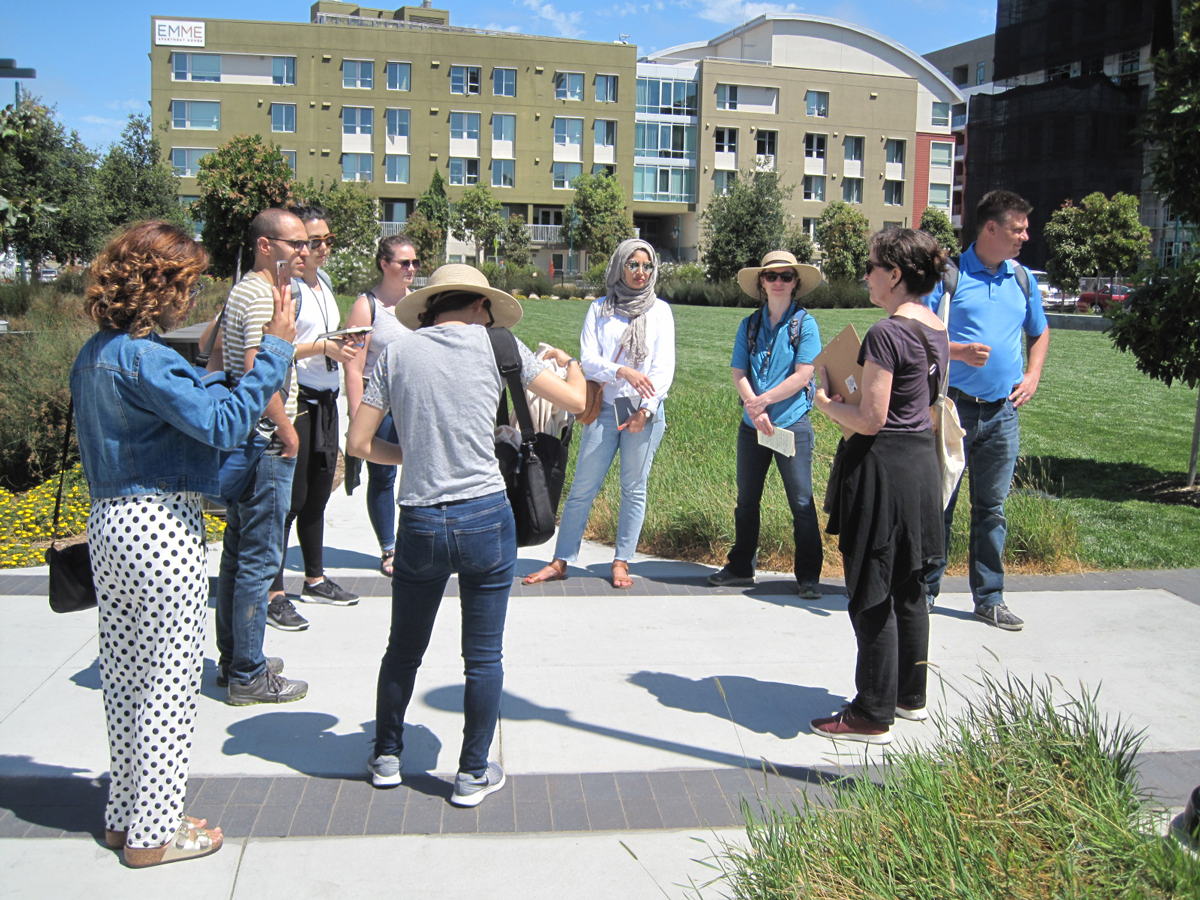 Our first stop was Jean Sweeney Open Space Park, where we toured the entry landscape and playground.  Suzanne pointed out special features that earned ReScape points, ranging from the obvious—a row of reclaimed Eucalyptus logs arranged like giant tiddly-winks—to the less noticeable efforts made to improve soil health.  This entire site was sheet mulched before planting, a process that involves layering cardboard, compost and arbor mulch to build soil microbial health, to improve its structure and water holding capacity, and to provide an extended period of weed control.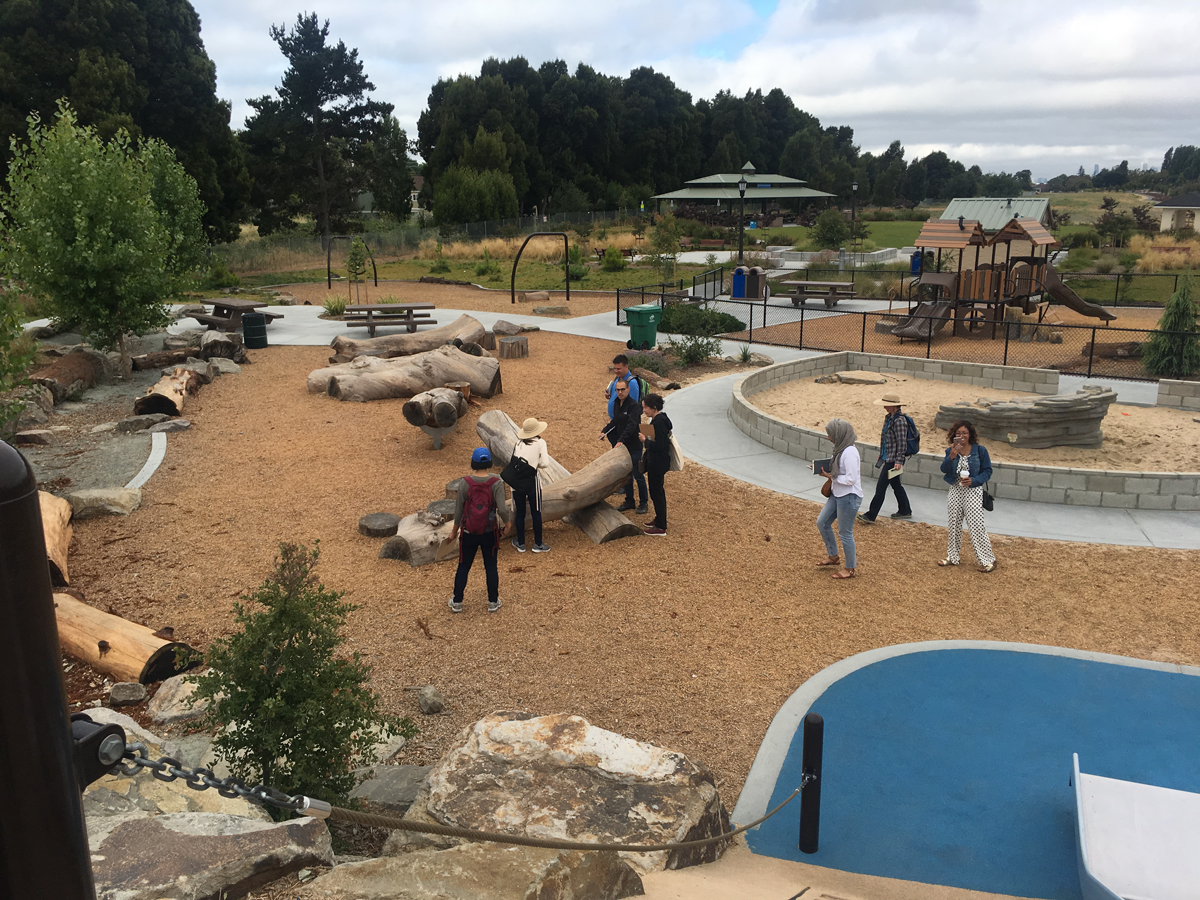 Our second stop was at Emeryville Greenway, a CALA project that opened in 2018.  The project received one of the Bay Friendly program's highest scores, thanks in large part to subtle elements such as reclaimed wood on its site furnishings, native plantings, its ratio of permeable surfacing, and preservation of many of the site's existing trees.  Behind-the-scenes efforts were also crucial: a site analysis and documentation of recycled content both contributed points on the ratings scorecard.  A wind turbine at one end of the park also earned innovation points for its ability to power the site's energy-efficient lighting.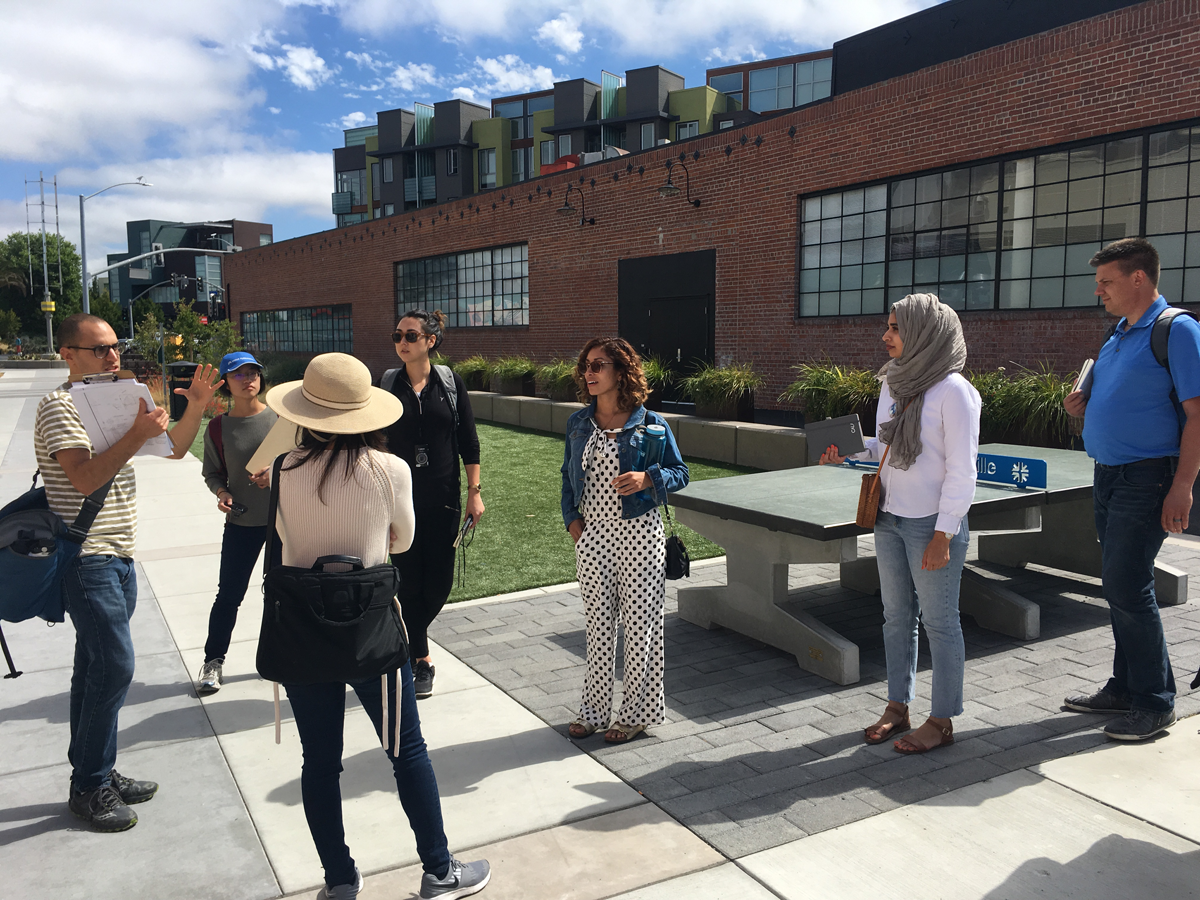 To finish up our tour, we stopped at Christie Park, also in Emeryville.  The park's rating isn't complete, and its challenges highlighted the importance of allocating construction administration time to ensure that the best laid plans are followed through to completion.  By now, sun and hunger may have been going to our heads.  After a tour of the park and some murmurs of appreciation for a well-designed seat wall, the group was captivated by the park's playground.   A whale dominates the scene; designed by Danish studio Monstrum and constructed of sustainably harvested timber, kids can climb through the structure's "belly" and up its sides using rock climbing handhold "barnacles."  Needless to say, the CALA team had to test it out.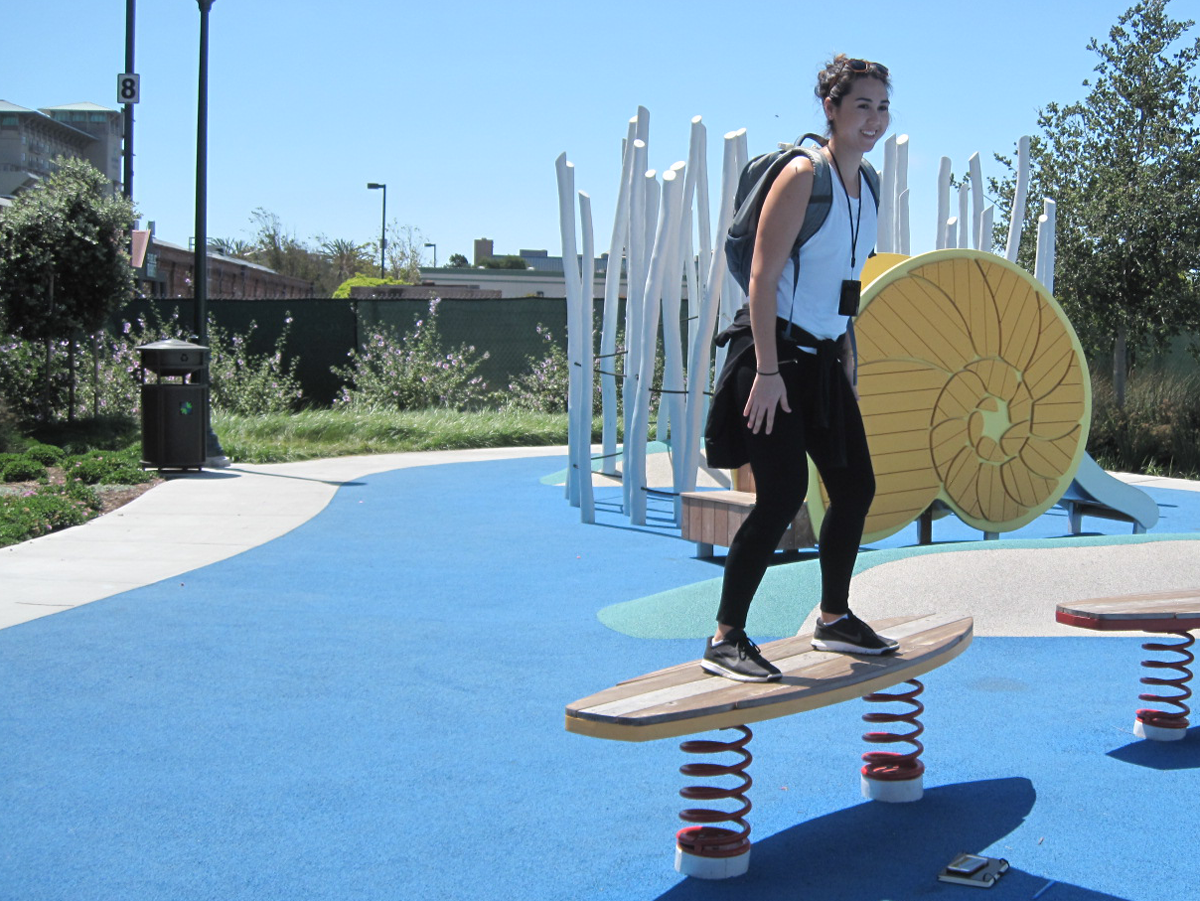 You can imagine the puzzlement of park-goers at seeing a group of grown-ups with clipboards clamboring gleefully through a giant wooden whale, scuffing their toes curiously at a stretch of pavement, or lying prone on a walkway to investigate the underbelly of a planter.  The next time you come across this scene, you can knowingly smile and wave, or join in: we're simply contemplating how the world is made.