When you hit 50 years in the industry you celebrate the people who helped you get there – family weekend retreat style of course! 
It is because of our great people (who I like to call our CALAfam) that the company has continued to thrive for 50 years! This historic milestone, calls for a big celebration and what better way to do that than with a weekend retreat to Tahoe City! 
Our amazing owners invited staff and their families to join them at the Granlibakken Resort as a way to show their appreciation for all of their hard work and dedication. From catching up with everyone having s'mores & a night cap on the first night – to overcoming fears, and being inspired by the fearless on the ropes/zip lining course; to watching the three newest owners speak so passionately about the firm, it's future, and it's great people – to then working together trying to figure out what bread type is the same name as a gemstone cut (baguette anyone?)! The CALAfam sacrificed their personal time to help celebrate a big company milestone – and for me this was the best part of the weekend as it was a true, authentic, visible example of our incredible CALAculture. 
What was the CALAfam's favorite part of the weekend?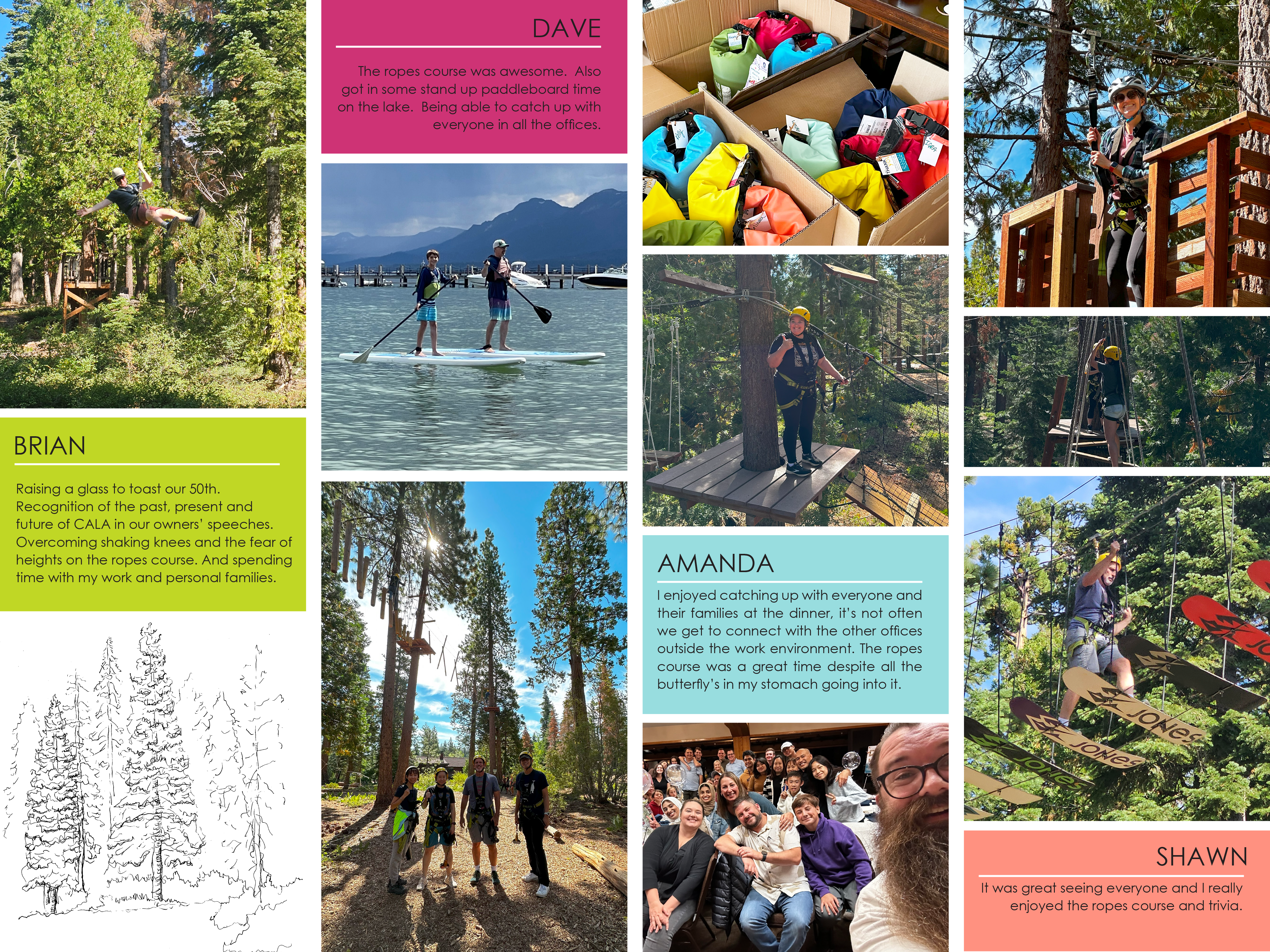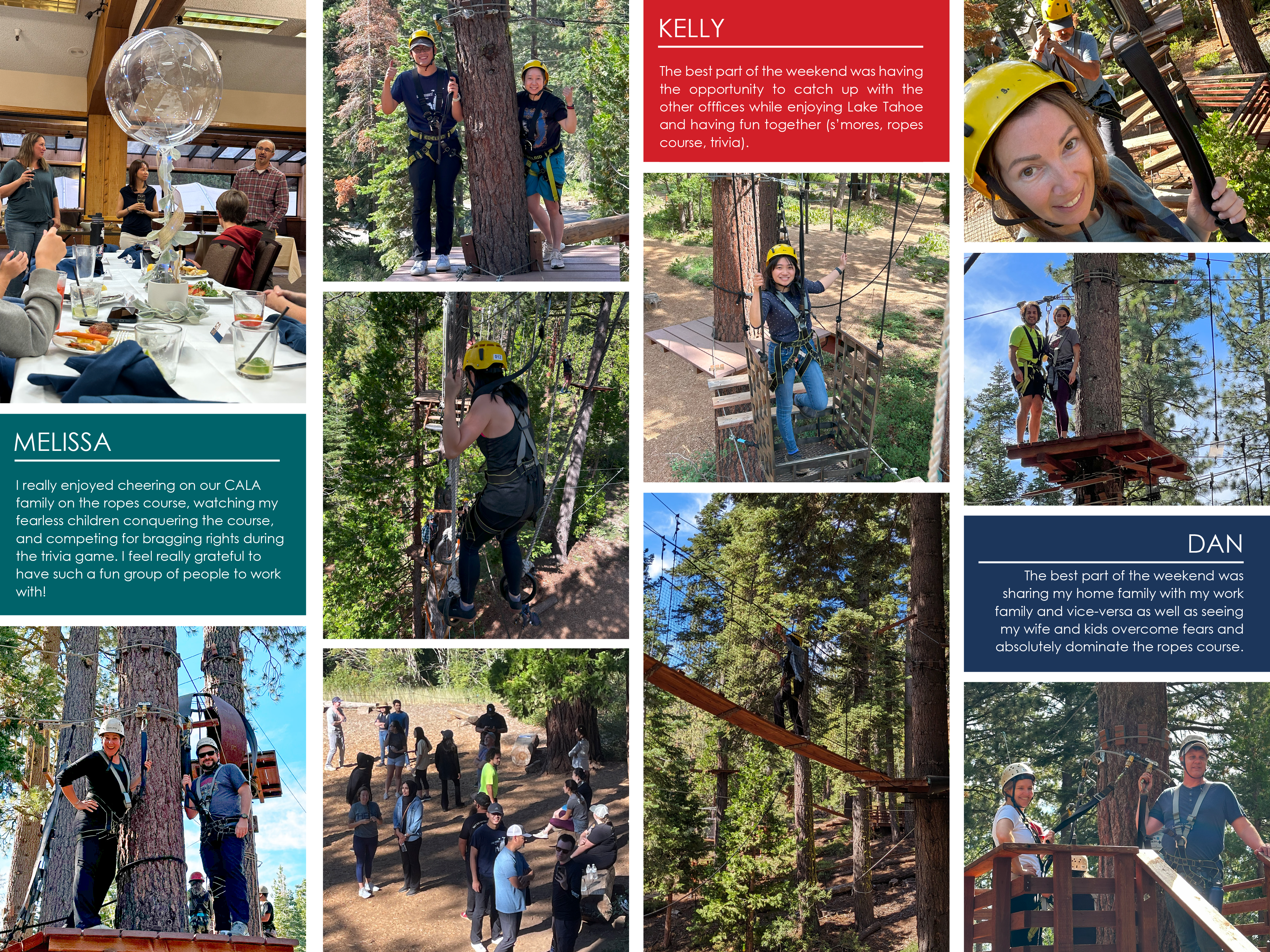 As we continue to grow as a firm, it's important to maintain our people first culture and this retreat was a testament of that devotion.