April Showers Bring May Flowers…and Bike to Wherever Days!
May is "Bike to Wherever" month, and our San Jose CALAfam were out once again to support the many Bay Area residents who opt for this popular form of non-motorized transportation on Bike to Work Day (BTWD). In what has become an annual office tradition, we set up an energizer station along San Jose's Guadalupe River Trail by the Mineta International Airport. It was a beautiful morning, and nearly 70 cyclists stopped by our station! We cheered them on with the yellow cow bell, provided drinks and light refreshments, and handed out the highly-coveted BTWD musette bags provided by Silicon Valley Bicycle Coalition. Many were cycling to work. Others, who were still working from home, were cycling for exercise. And still others were 'energizer station hopping' from the south bay up to the peninsula – spreading their celebratory energy along the way.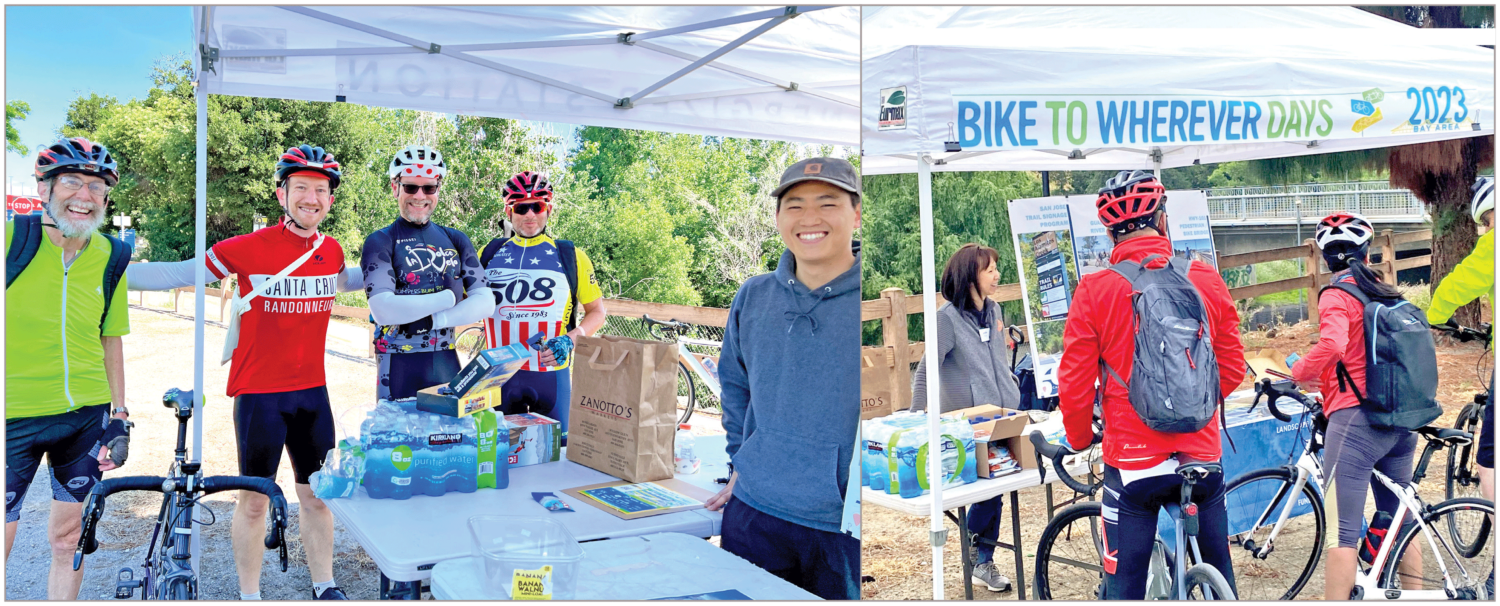 A few cyclists asked who we were and why we decided to be an energizer station sponsor. We shared CALA's trail and bikeway planning and design efforts, highlighting the work we've done along the Guadalupe River Trail as well as other bicycle-friendly projects such as the Adobe Creek Pedestrian Overcrossing in Palo Alto. They were surprised to learn that we've been working behind-the-scenes to design a number of the trail projects they know and love! Transportation is all about connectivity, and it is heartening to see growth in the usage of facilities for which we've had a hand in designing. So as the cooler days wind down and the temperature heats up, it's not too late to get out there and ride – to wherever!