Anniversaries are always a time of reflection. As we celebrate our 50th year in practice some of our projects tend to stand out. These projects are the ones that have made the most impact on a community or have overcome the most hurdles. For me, no effort has stood out like our work along the water's edge in East Palo Alto and Menlo Park. Specifically, the Cooley Landing and Ravenswood Bay Trail projects which exemplify CALA's focus on providing exceptional service.
These project sites began completely separate but now function as a singular amenity rich, and accessible shoreline. Cooley Landing had a checkered past of landfill and burn dump operations and lay dormant as a magnate for illegal activities. Ravenswood on the other hand, was a salt production pond which had been successfully restored. However, complex ownership and environmental concerns prohibited an important Bay Trail connection from being realized.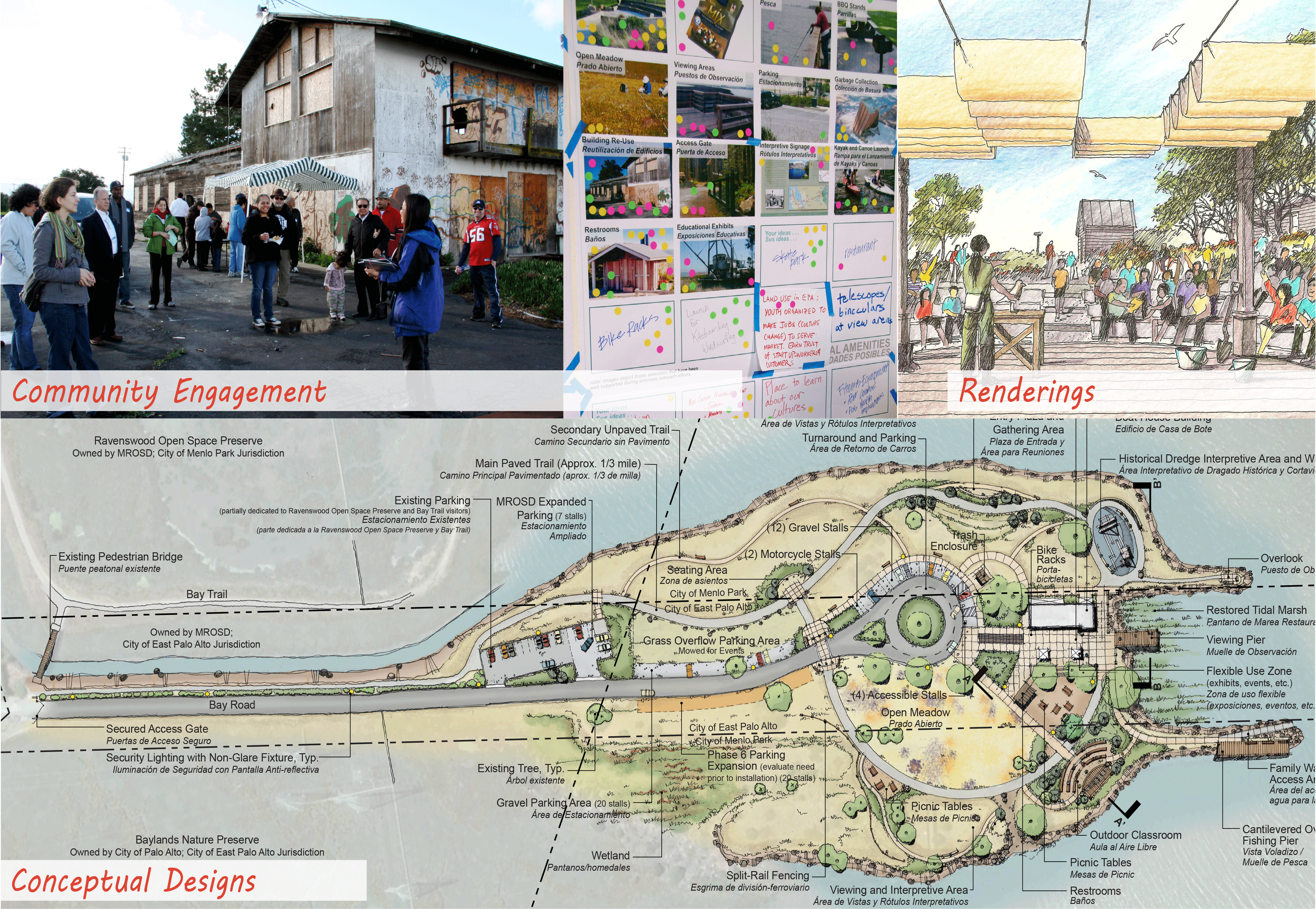 CALA began work on the shoreline in 2004 and various phases of the projects continued through our office for the next fifteen plus years. Over that time CALA has played an integral role in all phases of project development including community engagement, environmental and agency permitting, grant writing and performance monitoring, design, and construction management.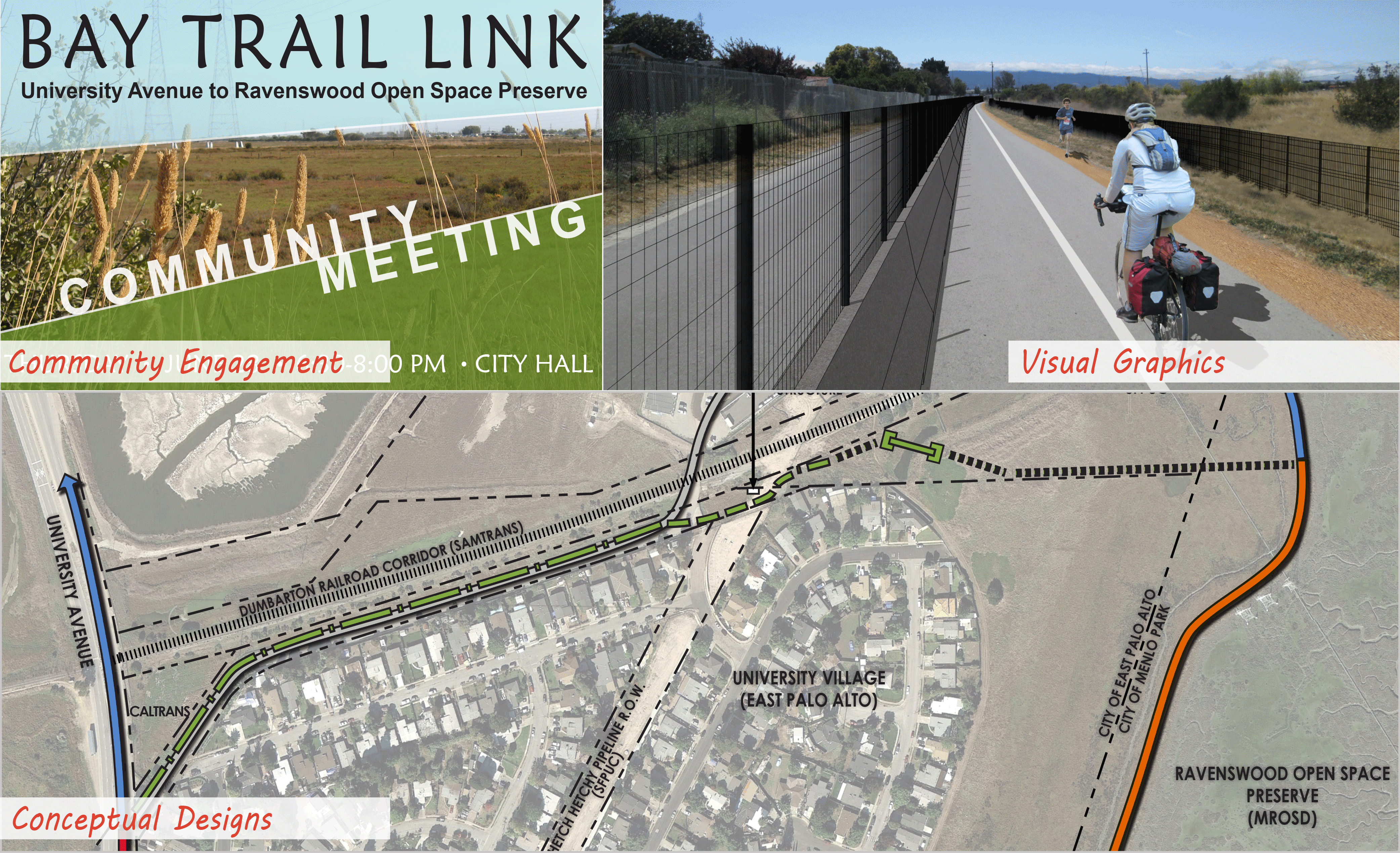 Our efforts here illustrate CALA's exceptional service in our ability to work outside the standard roles of landscape architects, function as tireless project advocates, and bring the most complex projects to fruition.