Our Sustain Action Group was in action over the weekend to promote Earth Day! Group members in Sacramento, Burlingame and San Jose set out weeks ago to find opportunities all over Northern California to ensure they spent Earth Day promoting sustainability.
The valley office Sustain group members participated in a volunteer clean up (sponsored by the City of Sacramento, the Save The American River Association, and Friends of Sutter's Landing) at one of the most unique parks in the region. Built on a landfill and steps from one of the City's most beautiful stretches of the American River, this clean up was special because CALA has been working on the development of this park for almost 9 years.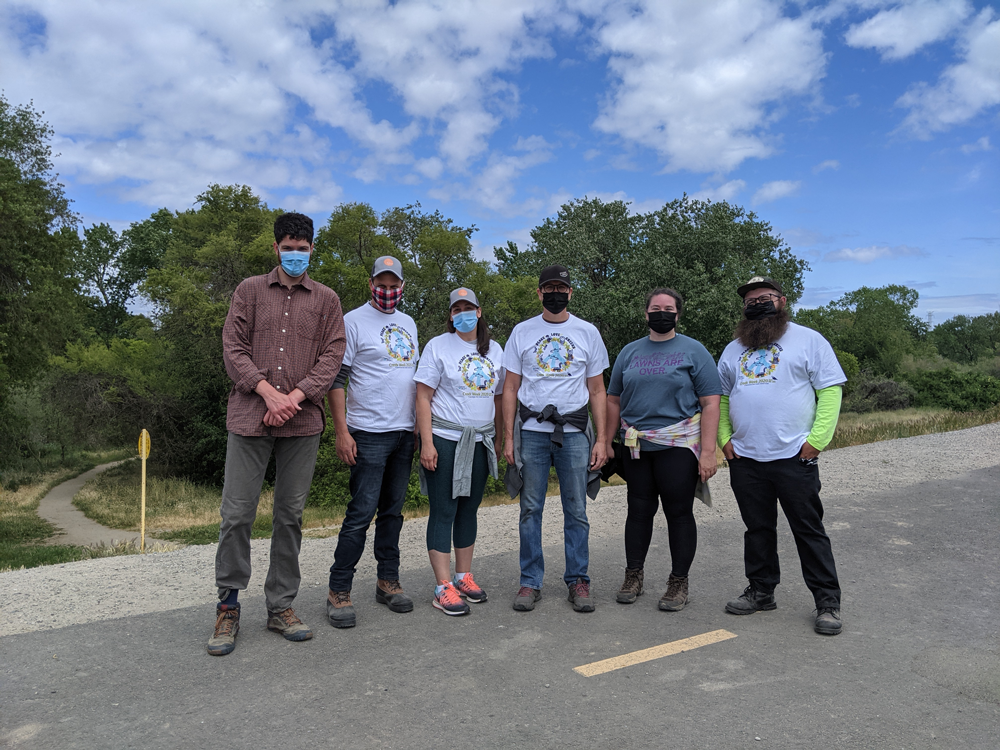 While not all could make the Sacramento clean up, quite a few CALA staff participated in other sustainability efforts including:
Mark: "True confession: I'm a bit of a newbie to Earth Day observations.  I've got no excuse.  I've been here for every one of them.  In fact, I'm older than Earth Day.  (does that mean I'm older than dirt?)  When they started it seemed kinda fringe and largely embraced by the Hippie contingent.  They were celebrated every year at UC Davis but they couldn't compare to Picnic Day in terms of the buzz they generated.  But I've become a believer. This is the rare annual celebration that's grown in relevance every year.  I'll admit, I'm still far more likely to go back to Davis for Picnic Day than Earth Day, but hey, you can celebrate Earth Day….anywhere on Earth! "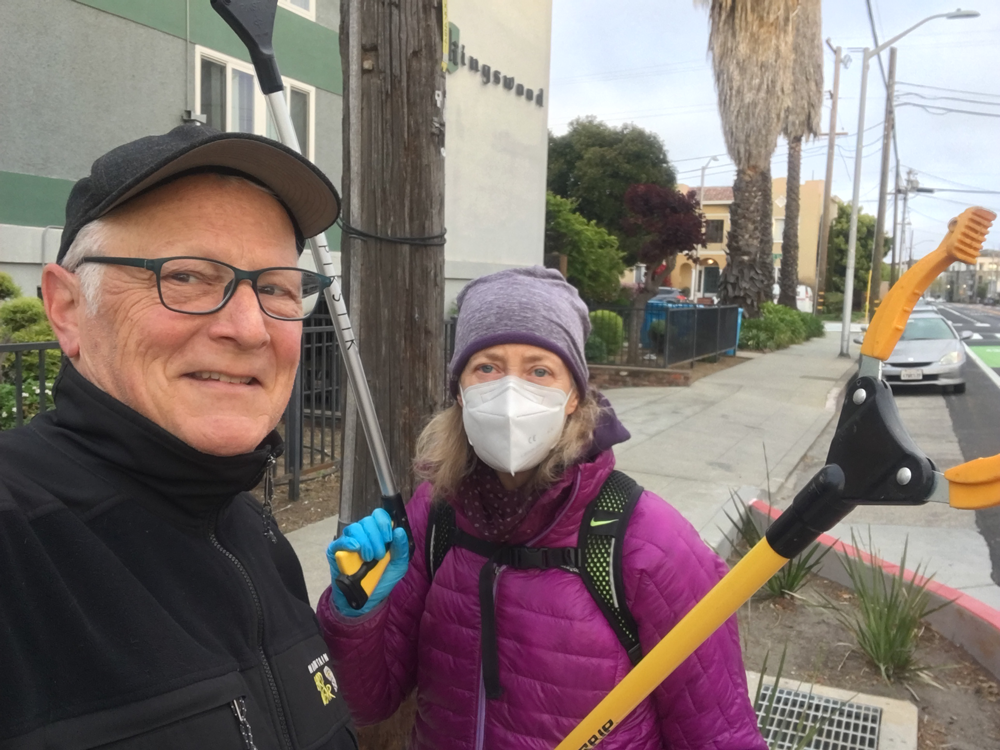 Zach: "I provided low water plant suggestions to a friend who is replacing all of his high water use plants to drought tolerant species."
Melinda: "I attended a sheet mulching workshop and picked up litter while hiking around Lake Chabot."
Dave: "Worked in the kindergarten garden at my kid's school this weekend.  Planted a birds and butterfly garden to teach the kids about pollinators and their vital importance.  There are also raised planting beds so they can plant veggies, watch them grow and harvest the bounty."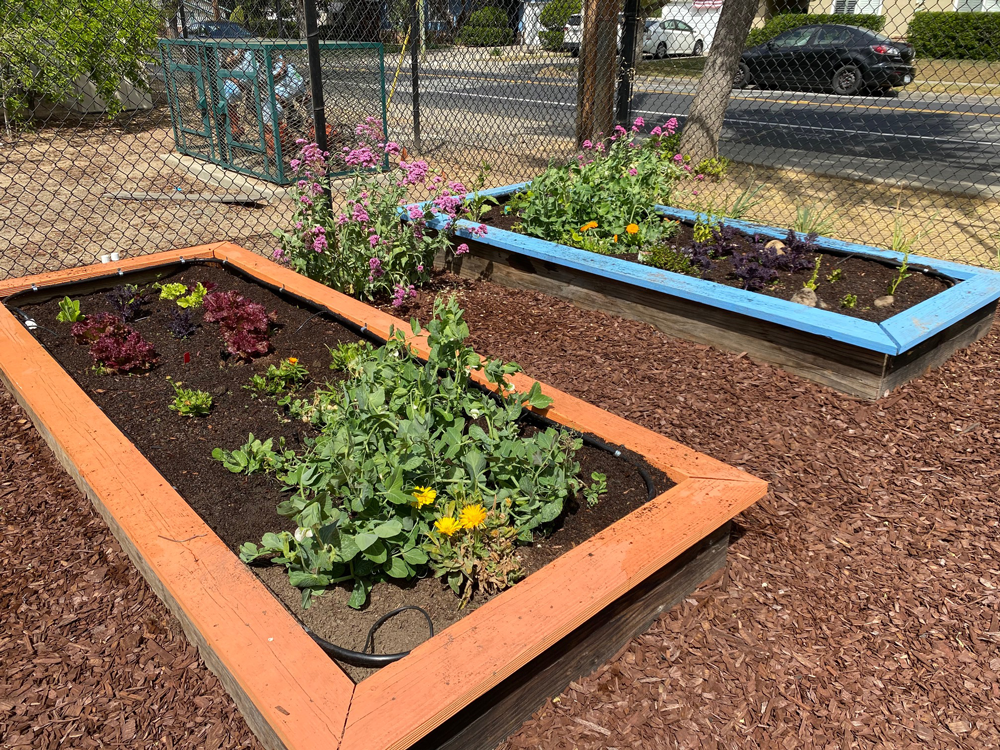 Danielle: "We recently completed building two raised planter beds in my Mom's backyard, so she can start harvesting some of her own herbs and veggies!"
Megan: "I spent time in the garden at home, which we maintain as certified "backyard habitat" for native plants and critters of all sizes."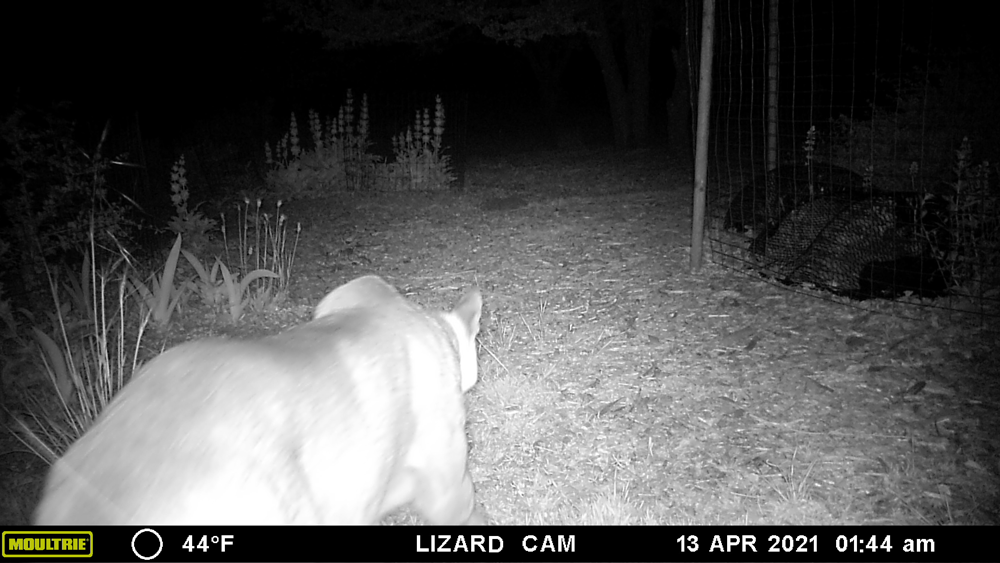 Even after the Sacramento clean up at the river, some staff kept up the momentum…
Melissa: "After the clean up at the river, I worked on my garden. I use ladybugs to snack on those pesky aphids on my rose bushes. They are a beneficial bug and more sustainable solution than chemicals."
Dan: "Spent the morning with the group picking up trash along the River then spent the afternoon sorting through unused items in the garage and storage that could be repurposed or may be useful to someone else rather than being thrown away."
CALA is always looking at ways to weave in sustainable techniques into our landscape designs, so it is really exciting when we get to focus on that for an entire project. A great example is the DOU Sacramento Demonstration Garden project.
Lead by Ben Woodside, the City of Sacramento Department of Utilities (DOU) office headquarters received a much-needed upgrade that focused on an aesthetically pleasing and aspirational garden to inspire and educate customers and community members who visit the facility. While the DOU has always been home to a demonstration landscape showcasing water-wise native plantings and Low Impact Development (LID) stormwater management design, it required a full renovation in order to exemplify current best practices of water conservation, stormwater management, and planting/irrigation design.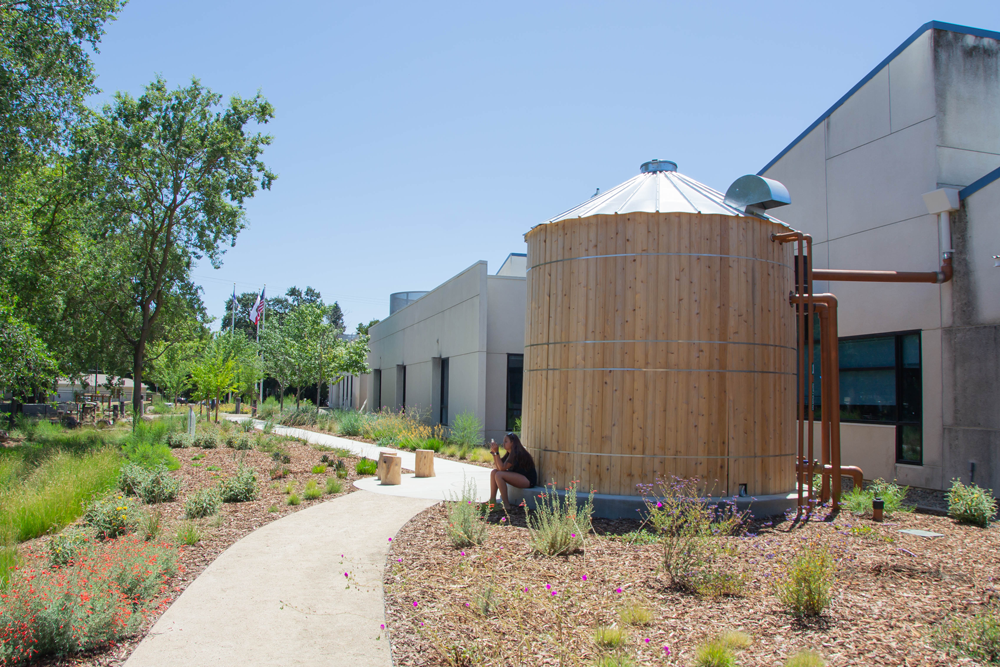 Improvements include rehabilitation of the existing LID features, turf reduction, installation of native and climate-adapted low water use plantings, irrigation system upgrades to demonstrate water-efficient technologies, and a demonstration rainwater capture/reuse system. Interpretive signage and expanded walking paths allow visitors to engage with the landscape and learn more about the design practices showcased in the garden, and an outdoor classroom provides educational space for classes open to the public hosted by DOU. The project also includes the addition of 10 parking spaces using permeable concrete pavers to allow for stormwater infiltration.
So whether you are spending your Earth Day making conscious efforts to sustain planet Earth or you already have incorporated those efforts into your daily practice, remember, every little bit helps. We can all make a difference!