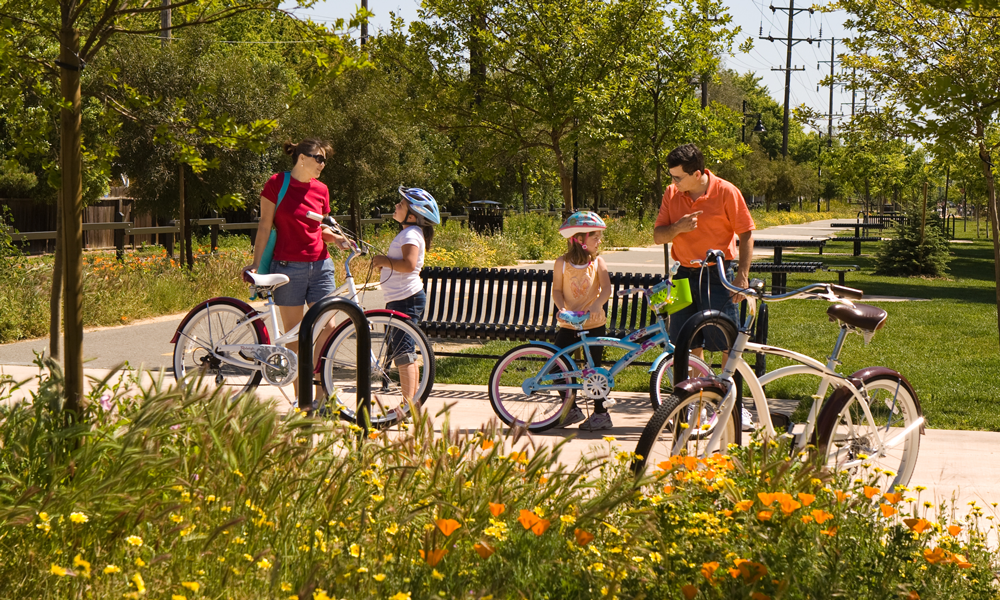 We love trails!  From waterfront paths at the San Francisco Bay to the banks of its winding delta tributaries and the Sacramento River; from quiet grasslands and forests to urban passages that thrum with activity, we love bringing these vital connections to life.
Trails check all our boxes: To plan them, we often lead the community discussions that help us resolve the concerns of adjacent property owners, understand the needs of potential users, and give shape to their vision.  To design them, we work with our clients to navigate the inevitable challenges, and to identify the location, materials, and access points that will create safe, attractive, functional connections where people live, work, learn, and recreate.  To build them, we are with our clients every step of the way (pun intended) to keep the project on track (we can't help ourselves, really).
Because of this love of trails, we are excited to be speaking at not one – but TWO presentations at this year's virtual California Trails and Greenways Conference.  Ben Woodside will talk about the master planning effort led by CALA for the Cache Creek Trail — a vision to transform former gravel mining sites in Yolo County into over 12 miles of creekside trails and recreation opportunities.  Brian Fletcher will lead a virtual tour of Modesto's Virginia Corridor Trailway, a 4.2 mile rail-to-trail project which CALA led through multiple phases of design and construction that connects a variety of recreational opportunities to Downtown.
Join us!  Presentations will be followed by live Q&A sessions.
Ben Woodside: "Cache Creek: Gaining Support for New Open Space", April 14, 1:15 PM
Brian Fletcher: "The Challenges and Successes of Developing Urban Trails", Friday, April 16, 9:00 AM
For more highlights from CALA's past trail and greenway projects, click here !