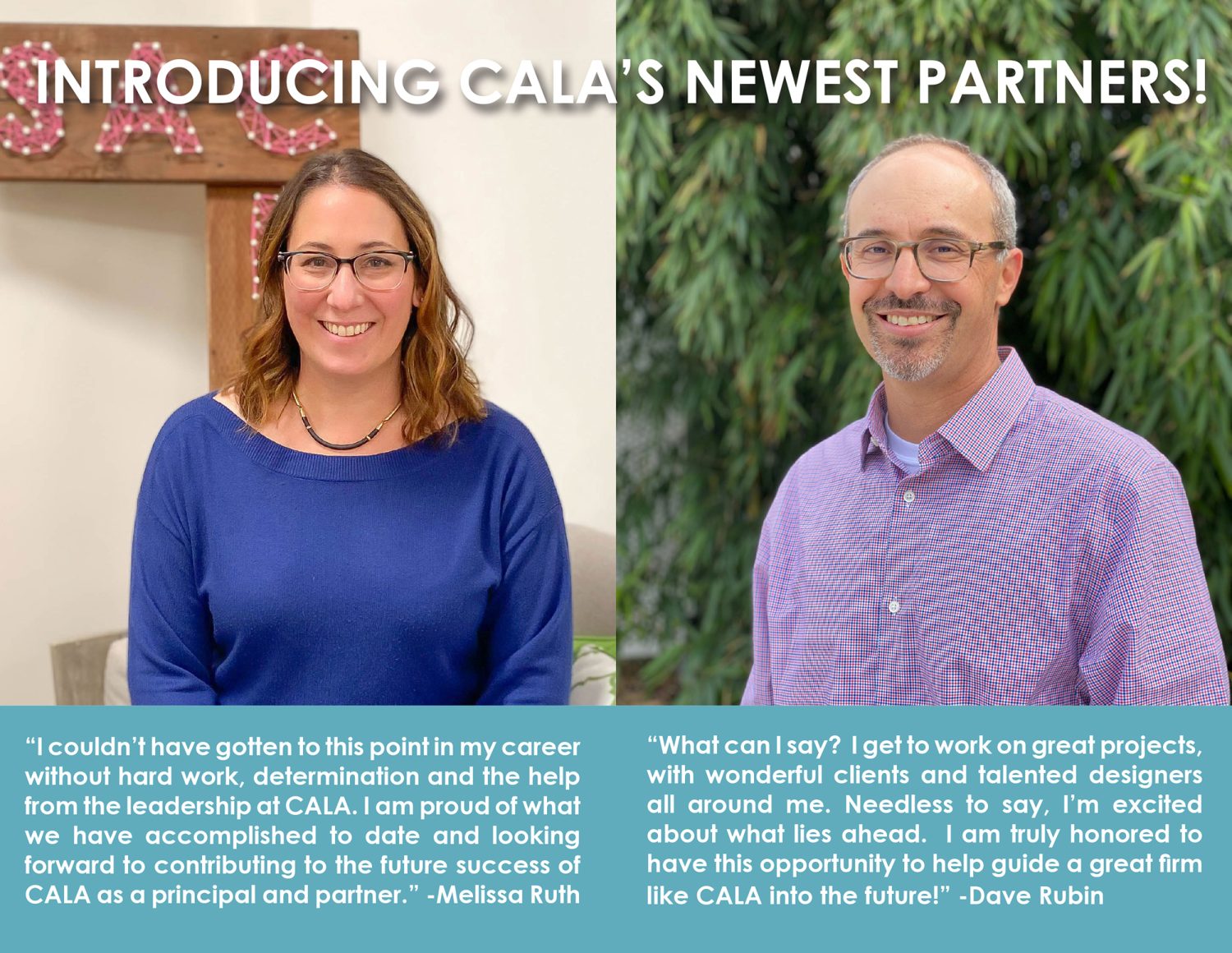 New Year comes big news at CALA. We are very proud to announce that associates Melissa Ruth and Dave Rubin have become owners and Principals of the firm. I had the honor of hiring both Melissa and Dave at the beginning of their careers and have enjoyed working with them and watching them grow to true leaders. We are excited about the success of our ownership transition plan ensuring that CALA will continue to grow and assist all of our clients for years to come. You can catch Melissa in our Gold River office and Dave in our San Jose office.
– Ben Woodside, Principal & Owner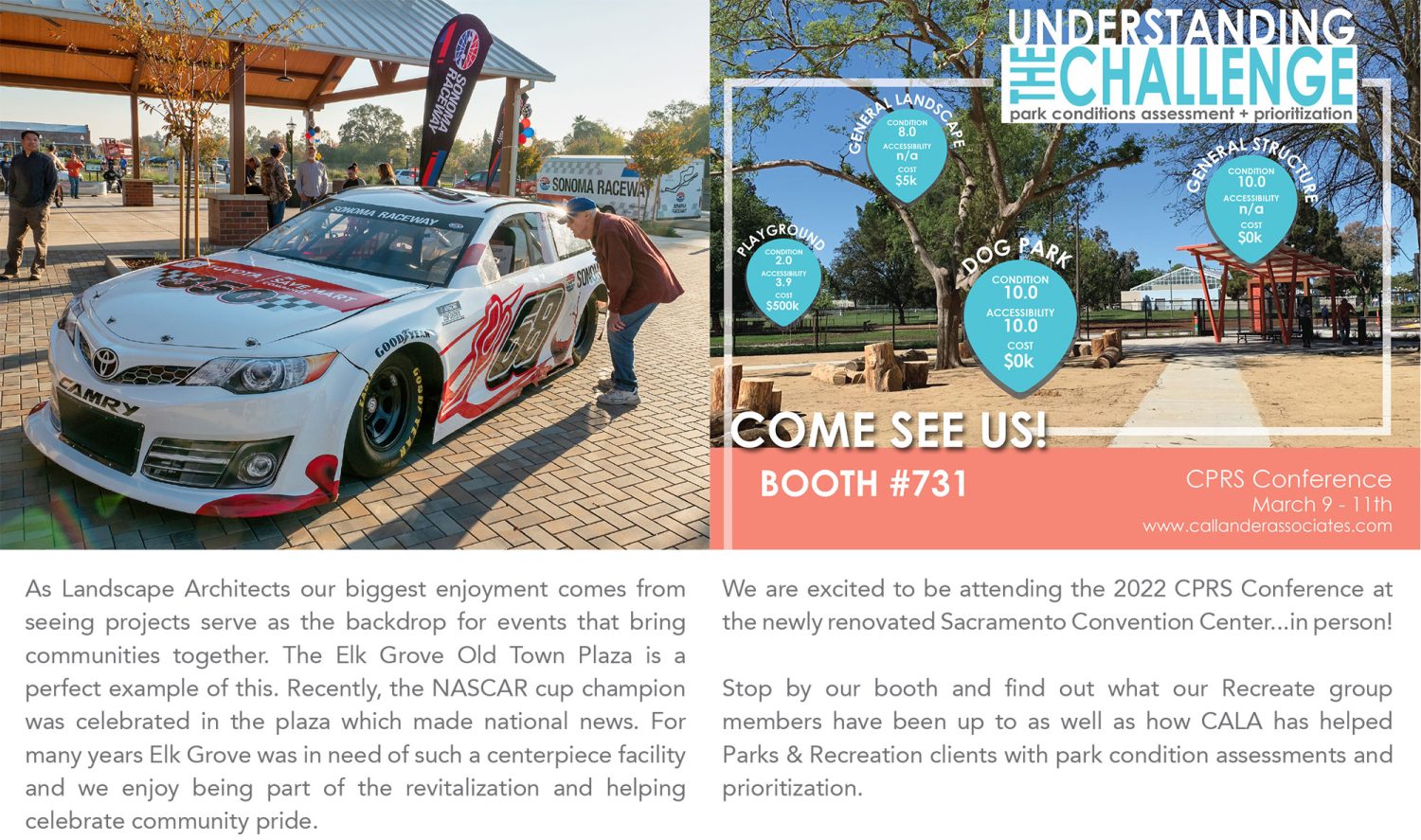 Dan Miller had some fun testing out the new drone at the recently constructed Labyrinth Park, located in the Douglass 98 development in Rancho Cordova.