Since the devastating 2017 Tubbs fire, Santa Rosa has proven its resiliency, especially the Coffey Park Neighborhood which was heavily damaged. The neighborhood came together, and with the help of the City has largely been rebuilt. One of the last remaining vestiges of the fire is the Hopper Avenue Corridor. As part of the PG&E settlement, funding was allocated for design and reconstruction of this corridor which allowed the City to retain CALA to facilitate the design process and engage the community.
Because of the importance and sensitivity of this project it was imperative to build consensus with the Community for a new corridor vision. CALA, in conjunction with our partners and in collaboration with the City, developed a multilayered engagement approach that educated and informed the community through a project specific website (envisonhopper.com) while building support for design alternatives.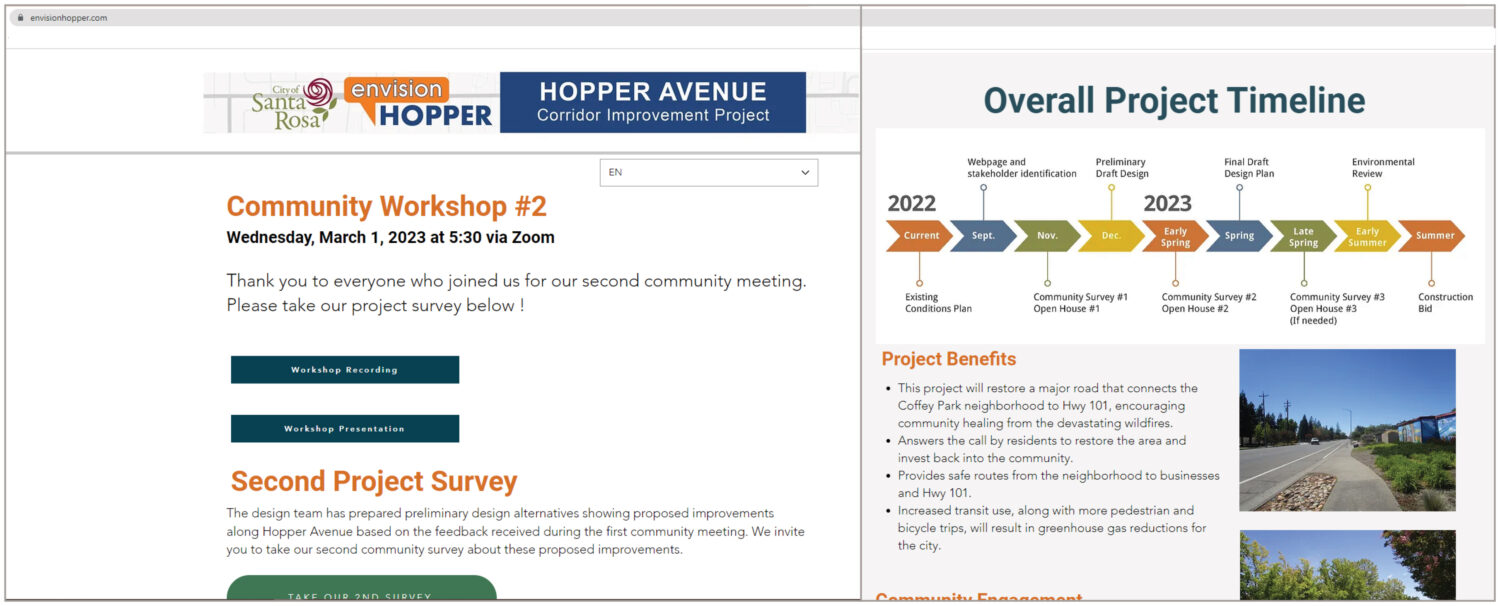 The outreach is aimed to build a collective set of project goals and objectives along with a clear set of design strategies desired by the Community and includes; stakeholder meetings to better understand evacuation route requirements and maintenance realities, as well as virtual workshops, and on-line surveys. The resulting feedback highlights the community's strong desire for beautification and street trees, traffic calming, and pedestrian and bicycle safety improvements. This initial input helped guide further plan refinements, which CALA is currently in the process of collecting feedback on.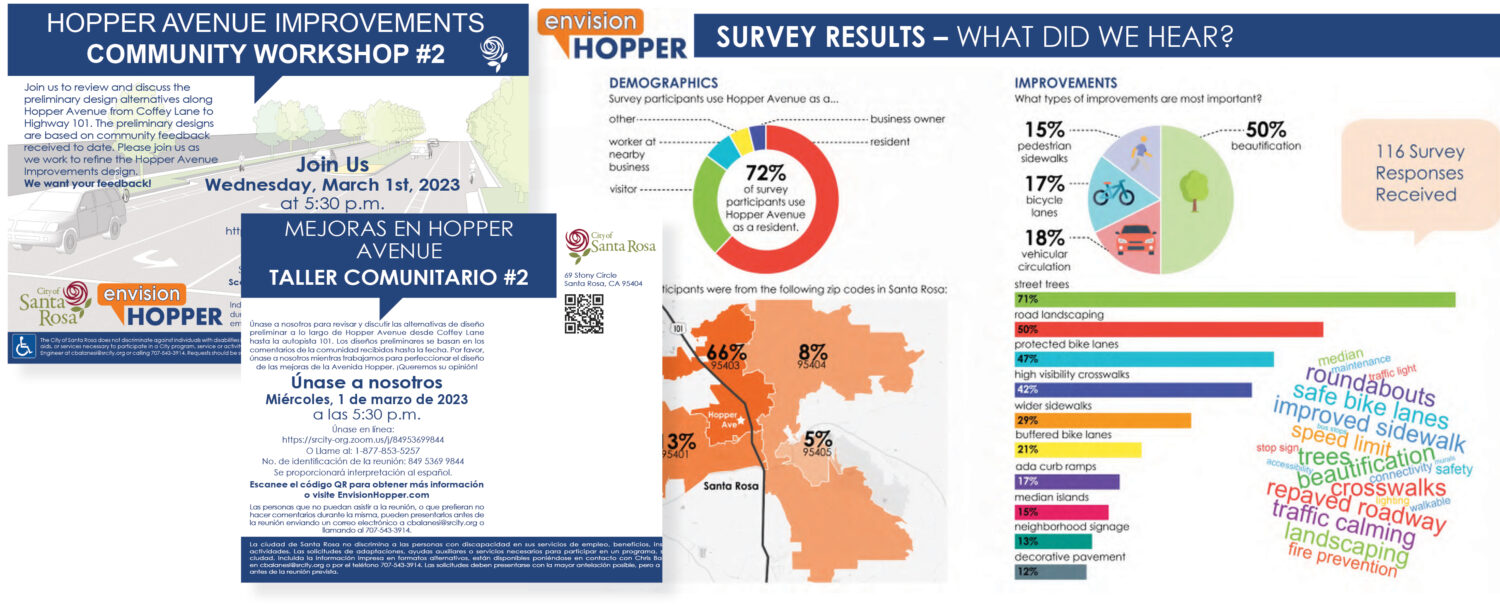 "Building Community" for CALA, is ensuring the community has opportunities for sharing while providing listening ears. We have helped provide balance between city budgets and constraints with community wants and needs, which has led to the development of meaningful and responsive design solutions; and for the Hopper Avenue Project, has resulted in overwhelmingly positive feedback with a Community that is thrilled to have a critical voice in the design development and hopeful this process become s model for future City projects.