There is an old adage "Nothing worth doing is ever easy". Wow, is that ever true when it comes to this .6 mile Bay Trail gap closure project within the Ravenswood Open Space Preserve and straddling the Cities of East Palo Alto and Menlo Park. This segment had long been eyed as a critical gap to close between existing Bay Trail segments in the Palo Alto Baylands and University Avenue. The challenges were numerous including multiple jurisdictions, sensitive habitat, and a potential railroad reactivation to name a few.
For almost twenty years now CALA has been working with various stakeholders working to realize this connection. The initial feasibility study identified the preferred alignment along with the environmental and permitting challenges. However, the project stalled due to the fact that much of the alignment traversed SFPUC property and, with heightened Homeland Security concerns, this was not a possibility. A bit of luck came into play when the Midpeninsula Open Space District (MROSD) was able to negotiate a public access easement with SFPUC allowing the project to move forward.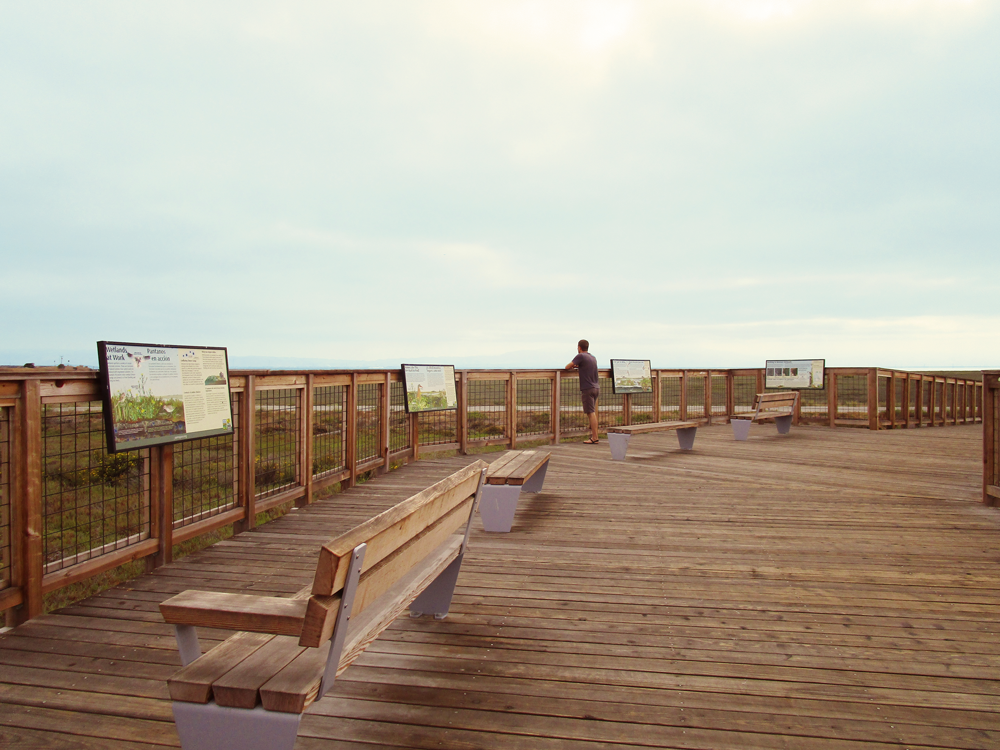 CALA led a multidisciplinary team to re engage the community and stakeholders and to finalize the design which worked to mitigate potential environmental impacts. The completed project includes segments of paved levee trail, elevated boardwalks over sensitive habitat, overlooks providing stunning views of the surrounding marshland, a bridge, and a shared maintenance roadway. Throughout this process our client MROSD, and the entire design team, personified persistence and commitment without which this project would not have been realized.
These years of effort, and the importance of this segment, were recently recognized with the Silicon Valley Bicycle Coalition's 2021 Project of the Year Award.