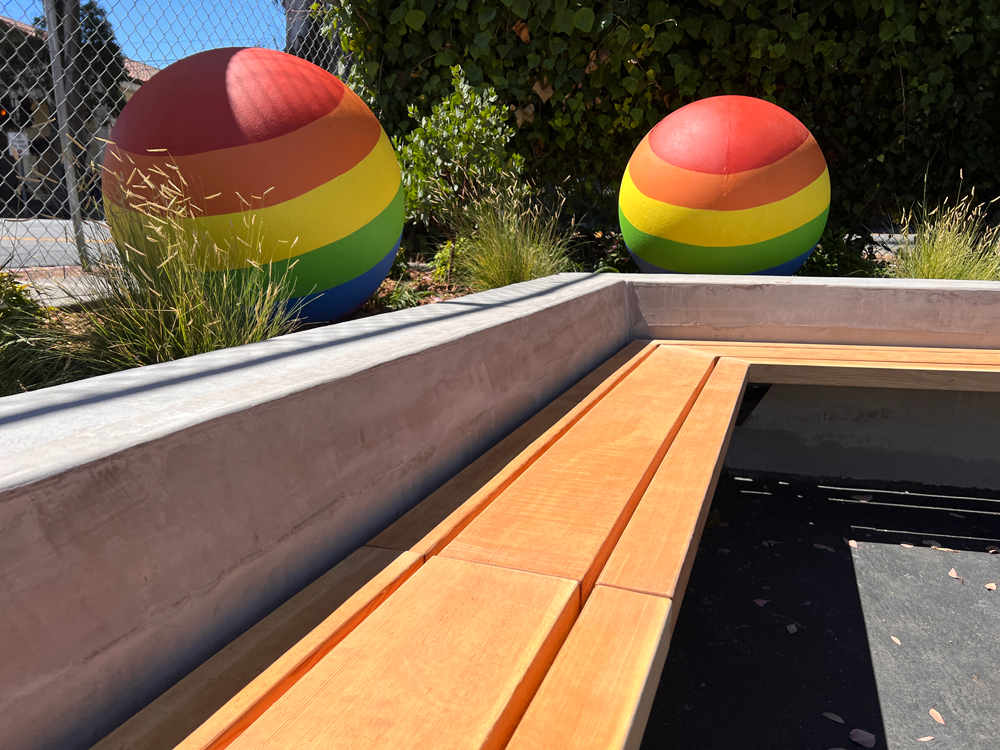 It's that time of year where students everywhere gather up their backpacks and head back to school for another academic year.  And often times, the school campus looks a little different.  From a facilities perspective, summer is when the "magic" happens.  This period of time is when all that facility planning goes into construction and becomes reality.  Through a student's eyes, coming back to campus to see a completely refreshed play yard must seem like a dream come true.   Returning to school is a celebration of a student's next step in their educational journey.  And it also represents the completion of summer construction projects, which are immediately put to use!
Over the years, CALA has been fortunate to have worked on a variety of great projects with the Burlingame School District. Taking advantage of the remaining days of summer break, the Educate action group got together to see a small sampling of these projects. We wanted to see some current projects that are wrapping up (like the play yards at Lincoln and McKinley) as well as projects that have been in the ground for a few years (like the play yards at Roosevelt and Washington).  What was immediately apparent was just how important these outdoor spaces are for the schools.
Generally speaking, the schools in this District are not blessed with a lot of acreage.  This fact puts a premium on maximizing the outdoor spaces they do have.  At Roosevelt, it meant installing an all-weather synthetic turf soccer field to replace a worn-out grassy area.  At Lincoln, it meant devising a space-efficient layout that incorporates a new play area, striped soccer field, four-square, basketball court and jogging track, all within about a 1/2 acre!  The District's program manager for bond projects joined us and provided an insider's perspective on how the District evaluates and prioritizes site improvements. He noted how vital these outdoor spaces have become, especially now that students are back for in-person instruction.  The pandemic put the world on hold for a while, including students' physical and social interaction on the play yard.  We're thrilled to play a part in bringing that experience back for the students!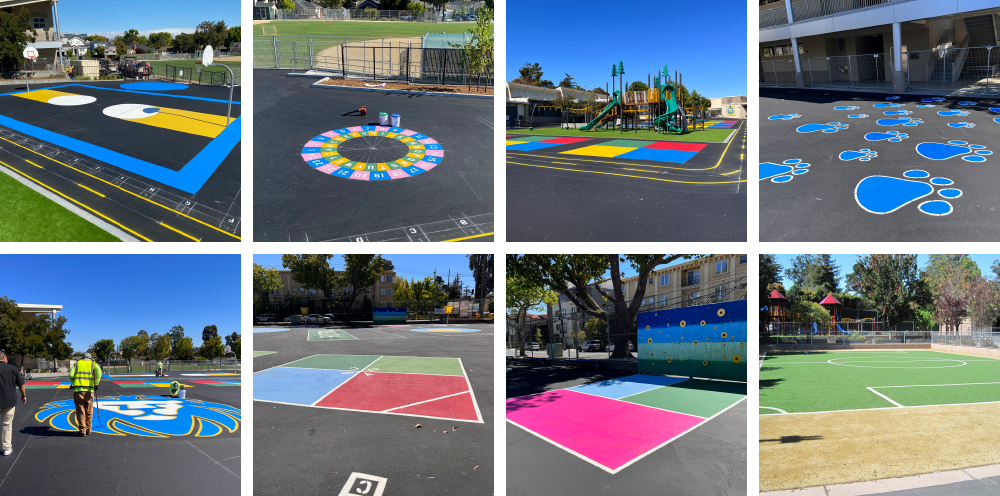 Educate Action Group's Mission Statement: "Strive to design outdoor environments that cultivate a passion for play, discovery and lifelong learning."