After a two year absence CALA returned to the California Trails and Greenways conference! At this years event, CALA was selected to give a presentation on unhoused neighbors in the South Bay led by Principal Marie Mai and Designer Melinda Wang, as well as lead a tour of Modesto's Virginia Corridor (a CALA project). Our Connect action group had a great time learning about and sharing our love for trails! Read about some of their experiences:
"Wow, has it really been that long? It has been almost 18 years since the first phases of the Virginia Corridor were installed. Since then, CALA has been an integral part of realizing six phases and over two and a half miles of this urban trail corridor and linear park. As part of the recent Trails and Greenways conference I had the pleasure of leading a group tour of the trail. Walking the entire built corridor we were able to see the evolution of design and details, how challenges were overcome, and how this trail, which once was a concern for neighbors, has become an integral part of daily life for the City. This project is the true definition of "indelible design"".  – Brian Fletcher, Principal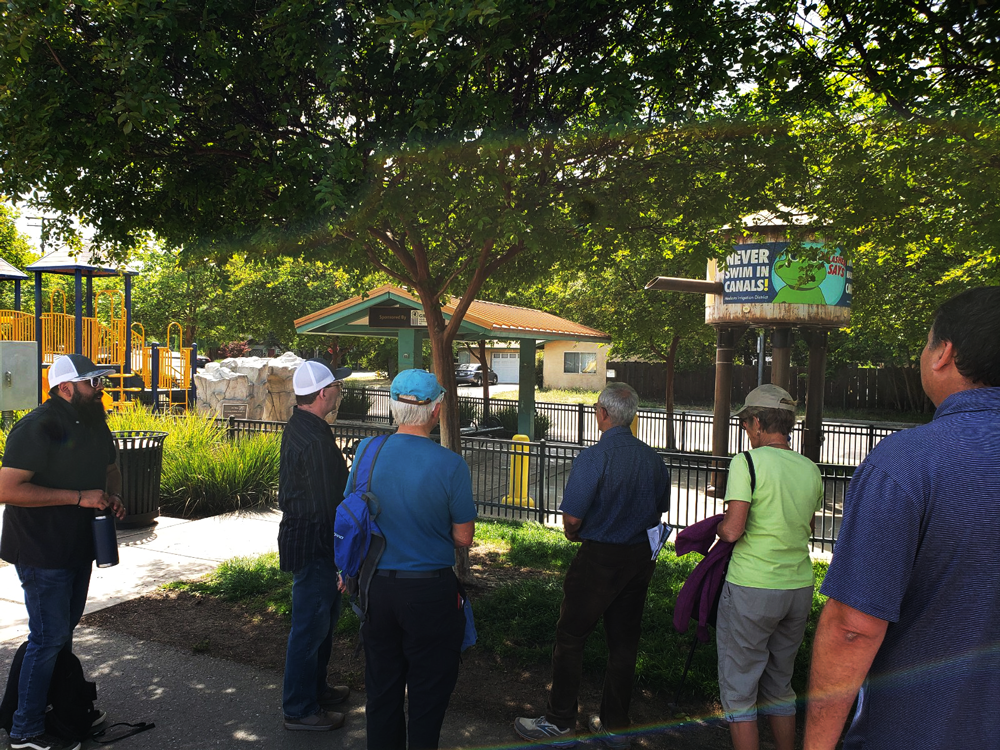 "CALA chaired a session focused on design considerations for trail users, both housed and unhoused. We were supported in our efforts by Gregory Nottage, Executive Director of Downtown Streets Team and Liz Sewell, Trail Manager with the City of San Jose. One of the inspirational moments for me was hearing Gregory recount his startling experience being wrongly incarcerated and overcoming the challenges related to that, including experiencing homelessness and unemployment. It was also encouraging to hear from Liz about the City's Trail Safety Pilot Program being run in partnership with the San Jose Conservation Corps, and how they are helping to improve trail stewardship while providing job opportunities for young adults. It's reiterated my belief that an inclusive approach to trail design is the right approach, and that trails done right can be instruments to help build community. View our presentation! " – Marie Mai, Principal
"Being surrounded by like-minded trail users at the CA Trails and Greenways Conference reinvigorates my passion for trail design and reminds me of the value that trails provide for the community. " – Grant Huang, Project Manager
"This was my first time attending the conference in-person and I had the opportunity to help coordinate and support one of our presentations, so it was a really neat new experience!" – Melinda Wang, Designer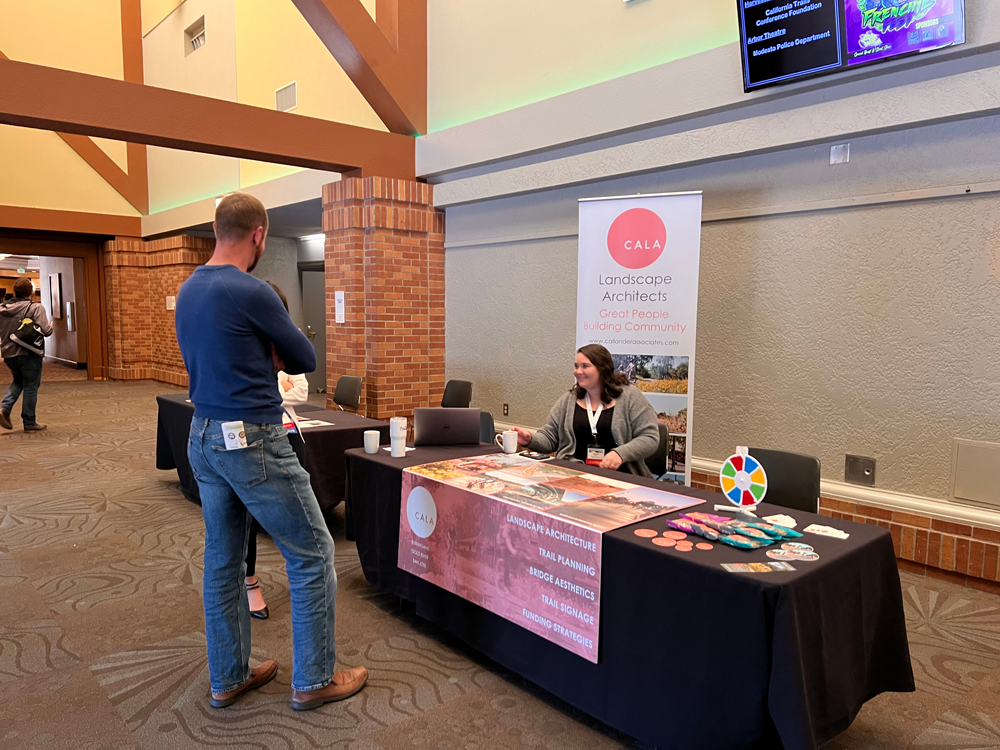 "I enjoyed hearing other designers' share their research process and the different types of resources used for designing trails." – Belinda Setliff, Designer
Hope you join us in 2024!