BIG IDEA
---
The Burlingame Landfill Closure master plan and subsequent sports park improvements balanced the delicate task of blending recreational access with the constraints of a closed landfill and adjacent sensitive marsh habitat. Over multiple years, the master plan and phased improvements addressed the unique challenges of striking this balance atop an artificial landform with dramatic elevation changes.
THE STORY
---
Because of the landfill's proximity to Sanchez Creek Marsh, multiple agencies were involved in regulatory oversight. Six environmental impact reports were completed over the course of the project, and CALA collaborated with biological consultants to ensure that the provision for public access did not eclipse an environmentally sound design with protections for sensitive species such as the white egret and clapper rail.
With steep slopes taking up much of the 36 acre site, precise layout was needed to successfully integrate large, high-priority program elements, while addressing landfill-related settlement issues, gas collection and stormwater management. Some of these integrative solutions include stormwater detention areas incorporated into landscaped, passive recreation areas, and a highly permeable sand-based design for all weather natural turf fields.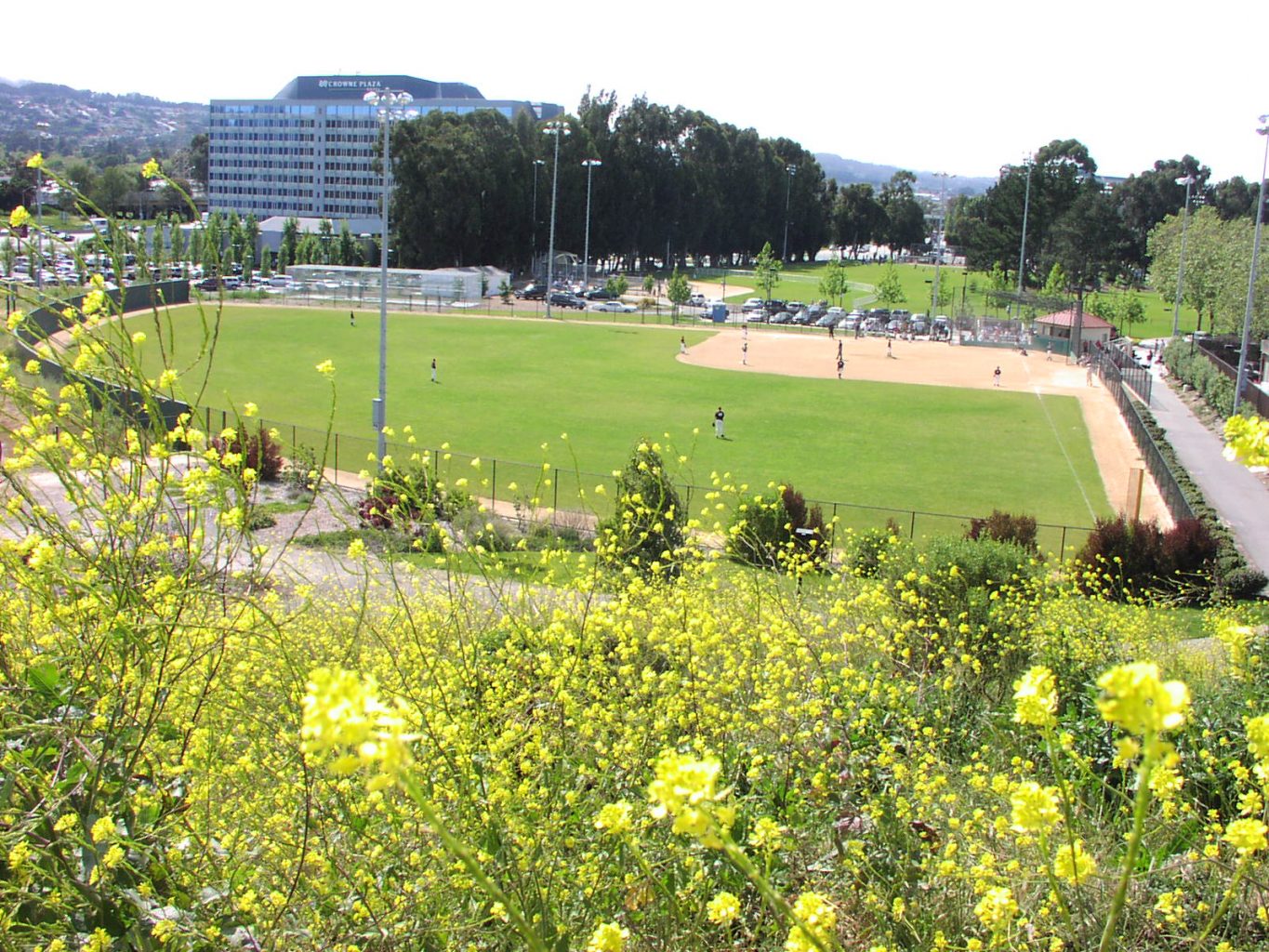 THE DETAILS
---
The City of Burlingame solicited CALA to prepare a site analysis, schematic alternatives and master plan for the former Burlingame Landfill, which was then used as a critical component of the landfill closure plan approved by the State.
Following the master plan, CALA was again retained for construction documentation, cost estimating, and construction administration of passive and active recreation features, including: sand-based turf soccer and softball fields, lighted golf driving range, pro shop, restaurant, parking for 343 vehicles, accessible bike and pedestrian paths, playgrounds, a half-acre dog park, and over 8 acres of slope revegetation.
Project

Bayside Sports Park

Awards

CPRS Award of Excellence, Park Planning: "The Best of the Best"

Services

Multi-phased Implementation
Master Plan
Public Outreach
Design Development
Environmental Documentation
Construction Documentation
Construction Support